Ladies and gentlemen in Tech, we are happy to announce: the Upskill with Cardtonic contest has come to an end. It feels like yesterday when we started the application process, and just like that, this is the end of the race. On that note, we are happy to announce the winners of this year's Upskill Program.
The top 15 candidates won the 15 MacBooks, 10 runner-up candidates were compensated with 100,000 naira each, and other candidates who fall within the top 50 were compensated with any course below $50.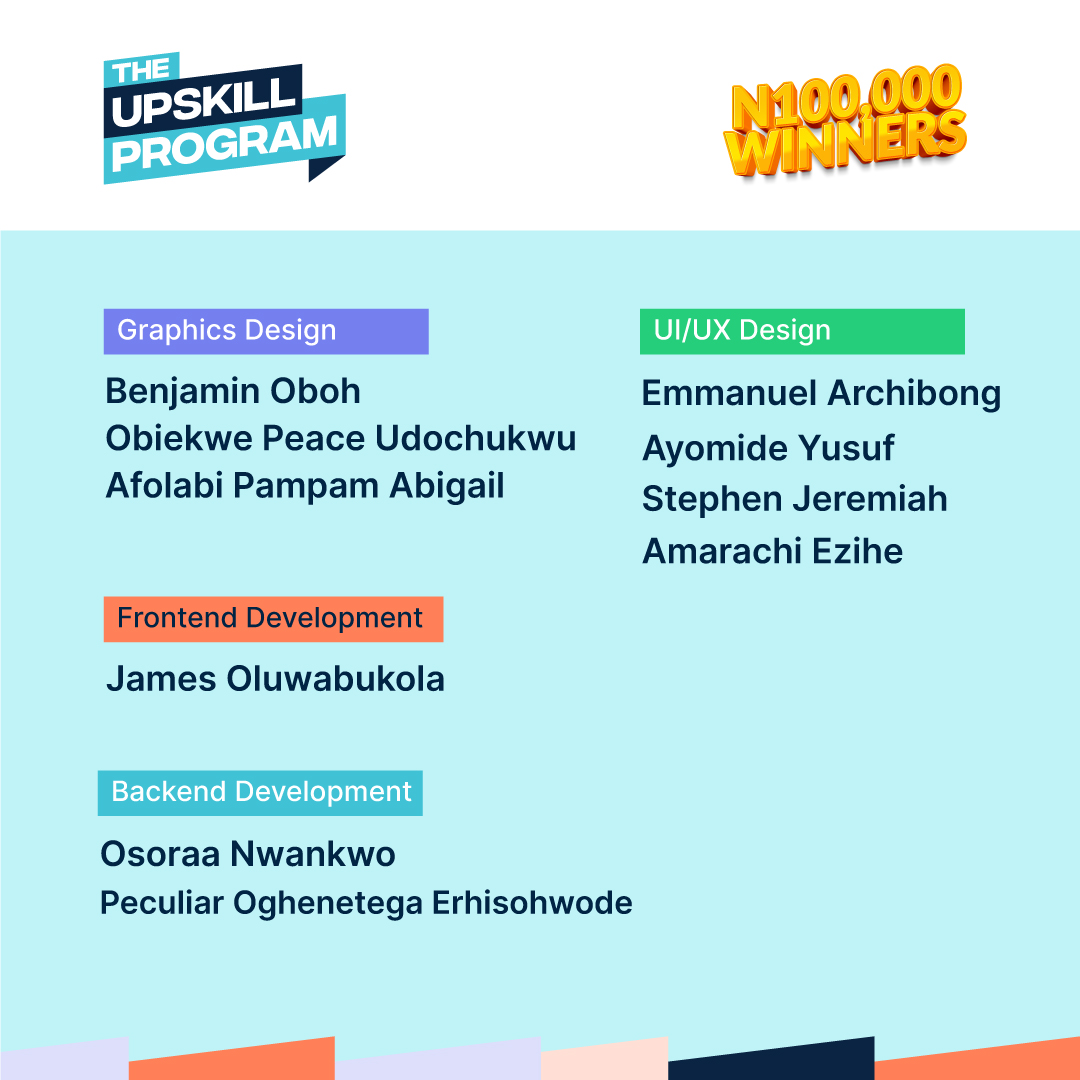 We did this not because we have too much to spend, or because it's easy, but as we always say over here, the best way to see the impact is when you make it happen. No matter how little, or to what extent you go, just make sure you are making an impact around you.
All winners will receive an email from [email protected] concerning details about the prize and the little prize-giving event we have organized. For those who did not win, don't be discouraged; everyone here believes in you, and we think you will tell a great story one day.
See you next year.