You may have heard the news about a tech company dashing MacBooks to young Nigerians, and I know a couple of questions would be running through your mind regarding this. 
I am here to enlighten you and tell you what you need to know regarding this. 
What's Cardtonic? 
Cardtonic is a Nigerian-based gift card exchange platform, that helps both individuals and businesses in need of discounted gift cards as payment alternatives. 
Businesses that need bulk gift cards can buy on their platform at discounted rates, and individuals can sell all their unused gift cards in exchange for Naira as well. 
In This Economy??
Why would any sane company be giving out 15 MacBooks to random Nigerians for no reason? Why incur such a cost? Well, Cardtonic is one of the many beneficiaries of the tech space over the years. They have reached a point in their journey where they feel it's time to give back, and what better place to do it than in the same community that helped them thrive.  
How Can I Begin ??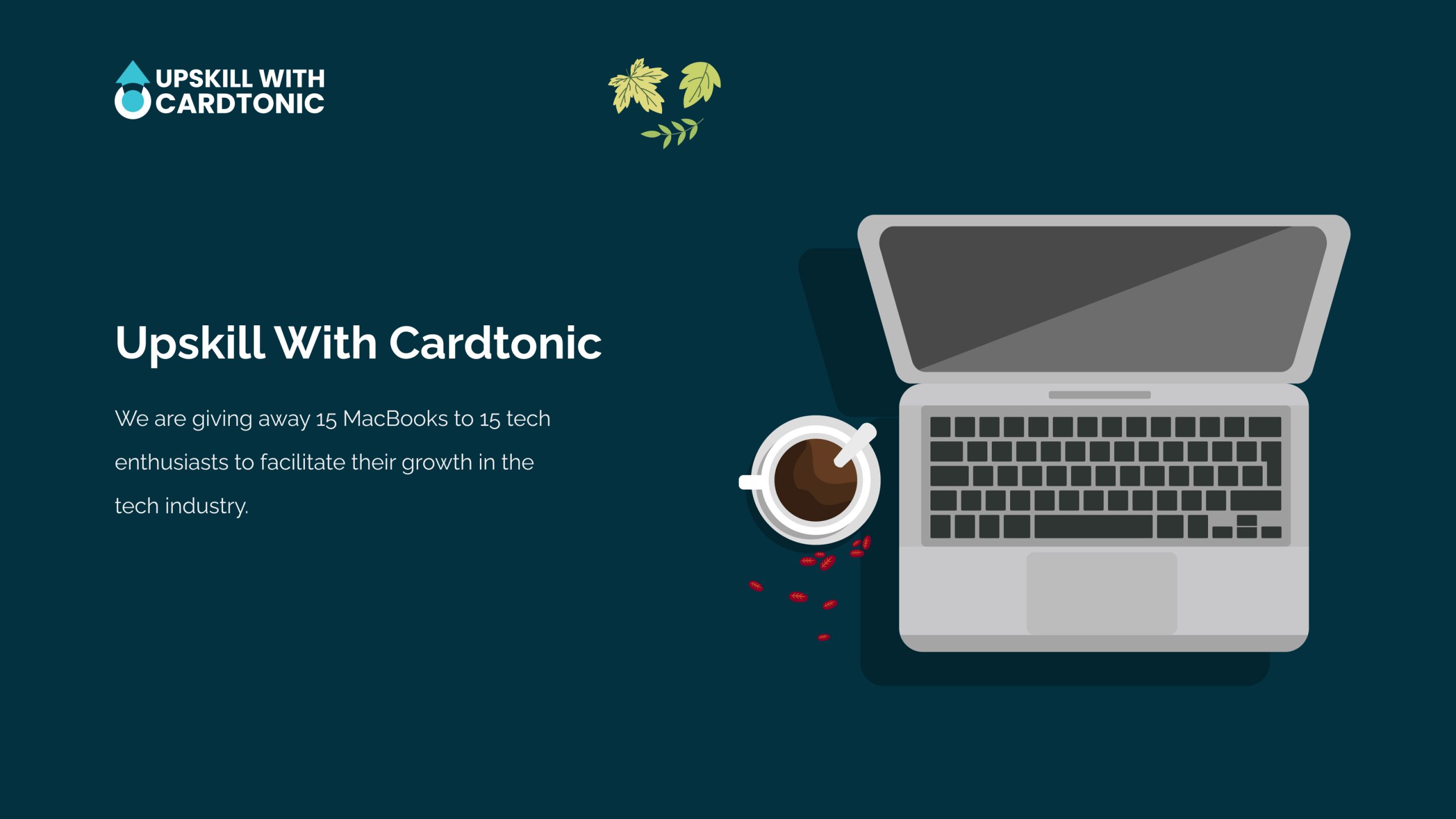 This application is open to both coding and Non – Coding tech gurus. 
CODING CATEGORY: Mobile development, frontend development, and backend development.
NON-CODING CATEGORY: Product design, graphics design, and technical writing.
All Applicants must be below 30 years of age, Nigerian, and have a track record of interest in the category they are applying in. 
If you meet these requirements, now what you need to do is fill out this form. 
Selection Criteria
Applications open from the 20th of June till the 15th of August, 2022.

Shortlisted applicants would be announced on the 15th of September, 2022.

There would be an online test and interview conducted for these applicants. In which the 15 winners would emerge. 

10 winners will be selected from the coding category and 5 from the non-coding category.
For more information, visit Upskill.cardtonic.com or send a mail to [email protected].