2022 was a blast, and with Cardtonic it was even better. There were loads of opportunities to benefit financially from the platform, and the users were happy.
2023 promises to be even better, and as you may know, our promises are always backed up by actions. From now till the 28th of February, there would be a 24/7 #RazerSharp campaign running on Cardtonic.
What is #RazerSharp?
#Razersharp is a Campaign implemented by Cardtonic where all razer gold gift cards on the platform would have insanely high rates from now till the 28th of February 2023. Meaning you have the opportunity to make much more money from selling the same gift card during this period. At no extra costs or conditions.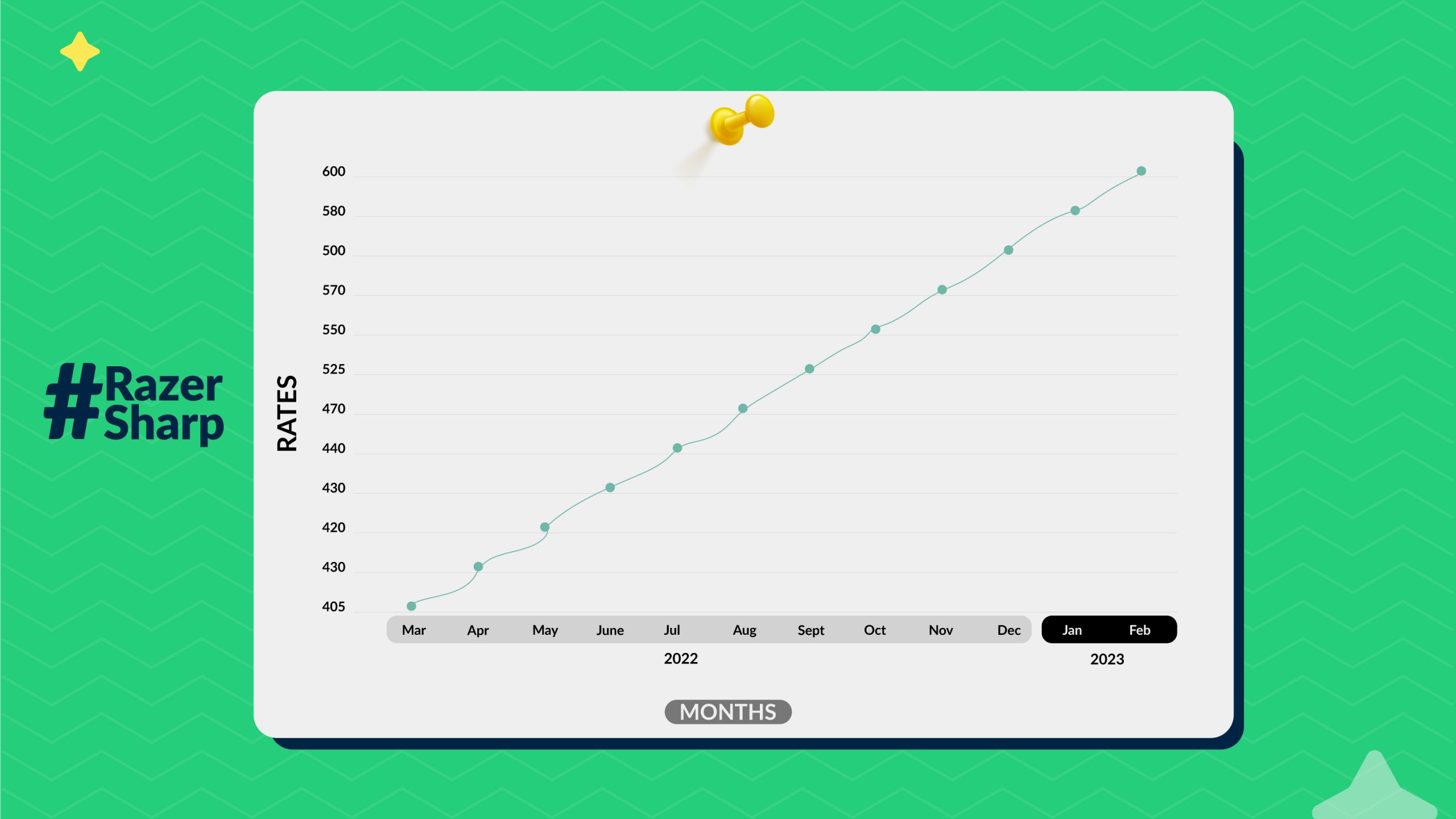 As you can see from the graph above, the Razer Gold Gift card rates are currently going as high as 600/$1. Which has never been witnessed on the platform. There is a 48% increment in the rate of this digital asset within the space of 11 months. 
Why Are Razer Gold Rates So High?
If you recall, this is not the first time a price hike has occurred on the platform before. A similar scenario occurred with steam gift cards back in November 2022.  Cardtonic created this campaign as an incentive for its users to cash in and get the best value for their digital assets while it's hot. Because there is a current demand for these gift cards, we decided to bring our users in on the action so you can earn more. 
How Much Can You Get For a 100 Razer Gold Gift Card? 
The current price of a $100 Razer gold gift card on Cardtonic is 56,000 Naira.  It is common knowledge that gift card rates fluctuate. Because of the various factors that affect them, the rate of a gift card by 3 pm can be different by 6 pm the same day. 
How Can I Become a Cardtonic User?
If you stumbled upon this article and you are not a Cardtonic user, do not worry. You don't need to feel left out. Simply download the application and register on the platform. Then you too can benefit from the ongoing campaign.