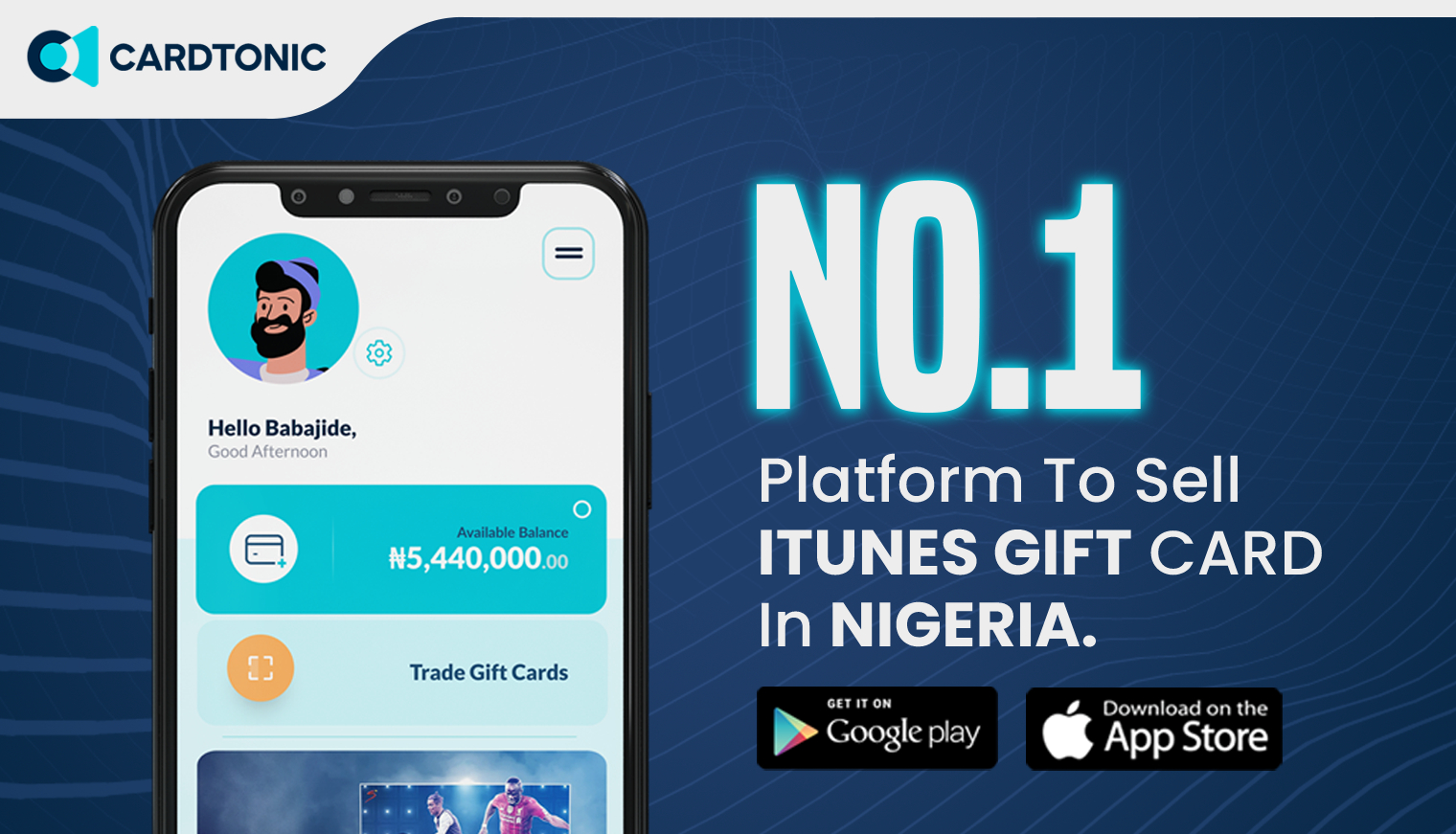 Recently. there's an increasing need to sell apple gift cards or iTunes gift cards, as the case may be.
iTunes is a digital media store operated by Apple. It provides digital products such as software, music, games, movies, etc. 
You purchase these products via online payment or with an iTunes/Apple gift card. 
So, What are iTunes / Apple Gift Cards?
These are iTunes/Apple branded cards loaded with money and are used to buy digital products from the iTunes Store. iTunes/Apple cards serve as an alternative payment method and allow for more convenience when purchasing products. 
They exist in two forms- The physical cards and E-codes. 
The Physical cards are branded cards bought at store outlets such as Walmart, Target, Walgreens, etc. 
The E-codes are electronic codes bought online and sent to your email address or phone number. In fact, you can buy iTunes Ecodes at the Apple store. 
It's worthy to note that:
Unlike most gift cards, the iTunes card has an extended validity period and do not expire. Also, it can be re-gifted. 
Check out some apple gift card errors.
How Do I Redeem Apple Gift Card in Nigeria? 
Log in your account details on the Apple store

Tap the "Today" tab, then tap your user icon in the top-right corner.

Select Redeem Gift Card or Code.

Enter the code of the gift card or scan the gift card.
What is The Best Way to Sell Apple Store Gift Card?
Due to the increase of gift card trading apps in Nigeria, many exchange platforms have emerged. These exchanges allow people to sell gift cards for cash. However, there are gift card exchange platforms that have worked their way to the top, therefore leading the game based on several relevant positive factors.
Thus, going by the weaknesses of other gift card trading platforms, which constitute the strength of Cardtonic, among several other features, it has been rated the best platform to sell Apple Store gift cards. Apple Store cards can either be traded through the website or a more convenient way- the mobile app.
DOWNLOAD CARDTONIC ANDROID APP

How To Sell Your iTunes/Apple Gift Cards in Nigeria 
Cardtonic is an online trading platform where you can seamlessly trade iTunes or Apple gift cards, among other gift cards. 
Cardtonic offers the best rates and a super-fast payout. 
To get started, download the Cardtonic app available on Android and IOS.  
You do not have to worry about how much rate you can sell the iTunes card, because Cardtonic provides the highest gift card rates always.
Why Redeem Apple Card On Cardtonic?
In terms of the essential features of a good gift card trading app, Cardtonic checks all boxes. Notable among these features are:
Mobile App: For the love of convenience, customers can trade their Apple Store gift card and other gift cards through the mobile app. Without any stress, you can trade from anywhere you are.
Transaction Speed: A distinctive feature that sets Cardtonic apart from all other gift card platforms are swift transactions. Owing to the density of their customers, much attention has been paid to in terms of speed. Carrying out an apple gift card exchange on Cardtonic takes a maximum of 10 minutes.
Easier Transaction: Trading your Apple Store gift card for cash, it is breezy on Cardtonic. Since the platform is easy to navigate through, trading with them is easy-peasy. So, even if you are a newbie, you definitely will work around the platform like a pro.
Secured Transactions: Scared of making transactions? Not to worry, you're covered on every trading activity carried out on the platform.
Guaranteed Payment: As we all know, the herculean task of any online transaction is rooted in the payment stage. Cardtonic is pledged to not just paying you, but paying as quickly as possible.
Best Gift Card Rates: As opposed to other gift card platforms, Cardtonic offers the best rates. Simply put, you get the full value of your Apple Store gift card, when you trade on Cardtonic.
Active Customer Care Service: Here, you can be assured of a top-notch professional team that provides quality cards services for you. Should issues arise, keep calm. You are covered every step along the way. In need of support? This team is there to cater for all your needs.
How To Check Apple Gift Card Balance
Log in your account details on the Apple store

Tap the Today tab, then tap your user icon in the top-right corner.

Your iTunes card balance will be displayed below your name.
Difference Between Itunes and Apple Store Gift Card
iTunes gift cards are used to purchase digital Apple products and services. 
On the other hand, Apple store gift cards are used to purchase hardware Apple products such as iPhones, iPads, Apple watches, MacBooks, iMacs, etc. 
Itunes gift cards are only redeemed online, while the Apple store gift can be redeemed in-store and online. 
You can click here to read more on the differences.
no content added