There's no fun in having a new item you can't use. The excitement slowly turns into frustration because you can't enjoy this new thing for some reason or another.
This is a common feeling we all face, so I understand. The Razer gold gift card is one of the most interesting digital assets out there today. With your Razer gold gift card, you can purchase tons of games on Razer gold, pay for in-game items, and also buy hardware products from Razer.
The last thing you need stressing you out is figuring out how to redeem it. Simply read this short article, and you would never have such issues again.
How To Redeem Razer Gold Gift Cards On Razer 
To redeem your Razer Gold gift cards on Razer, head to the Razer website, sign in to your account, select your desired items, and head to checkout, pick the Razer Gold PIN as your payment method, input your card details, and then complete the 2-step authentication.
 Head to

 the Razer website

. 

Sign into your account.

Pick your desired items, and when you are done shopping head to checkout. 

On the checkout page, click the [Reload Now] icon and select Razer Gold PIN as your payment method.

Type in your pin and click next. 

You would be asked to verify it's you with authentication, input the code sent to your email or phone number and click on next. 

Now your card is successfully redeemed on the platform. 
This is how to redeem Razer gold gift cards online. Now, the next thing you should understand is how to check your Razer gift card balance. 
How To Check Your Razer Gold Gift Card Balance 
To check your Razer Gold Gift Card Balance, visit the Razer website, select the 'Redeem' option, enter your code & tap done.
1. Head to the Razer Gold website and log in.
2. On the left side of the menu page, click redeem and select gift cards. 
3. Enter your gift card details.
4. Accept the terms and conditions by clicking redeem.
5. Then, you would be redirected to a page with your Razer Gold gift card balance.
Is There Another Way To Redeem Razer Gold Gift Cards?  
There are two other ways Razer gold gift cards can be redeemed. These are; Redeeming Razer Gold gift cards for in-game purchases and Redeeming them for cash.
1. How To Use Razer Gold Gift Cards For in-game Purchases
All games are different, and the process of purchasing items on the games may differ slightly. However, once you have identified the item(s) you intend on buying on the game, head to the payment page and select Razer gold gift card as your payment method, input the details of your gift card, and then you are good to go. 
2. How To Redeem Your Razer Gold Gift Card For Cash 
Redeeming your Razer gold gift card for cash gives you more freedom and liberty to do exactly what you want with your money. However, because you can only redeem Razer gold gift cards outside Razer, you must be careful about the platform you are entrusting your gift card. Razer would not be liable for such an occurrence if you get scammed or cheated.
Thankfully, I have the perfect plug for you. 
Best Place To Redeem Razer Gold Gift Card For Cash in Nigeria or Ghana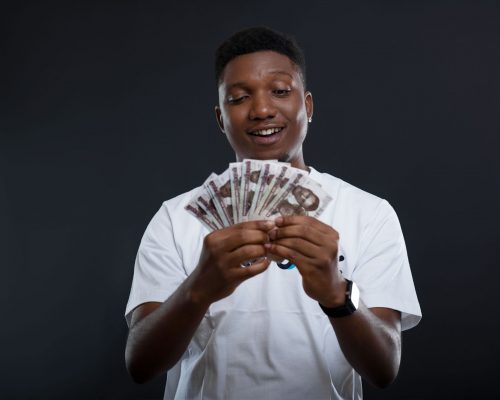 Cardtonic is the only place to get the best value for your Razer gold gift cards in Nigeria and Ghana. We are a gift card exchange platform that caters to your every need and ensures you are properly compensated for all your gift card trades. 
On Cardtonic, your gift cards are secure; you get the highest gift card rates in the country and fast payouts on all your withdrawals. It doesn't get better than this. 
How Much is a $100 Razer Gold Gift Card To Naira?
As of October 2, 2023, the $100 Razer gold gift card has a rate of 545/$ on Cardtonic. Meaning your $100 Razer gold gift card would get you about 54,500 Naira if you sell it right now. Alternatively, you can use the rate calculator feature on the Cardtonic platform to determine the exact value of your Razer gold gift card whenever you are ready to sell it for cash. 
Conclusion 
Razer Gold gift cards are highly efficient digital assets that when redeemed, can be used to purchase games, in-store credits in games, gaming laptops, chairs, headsets, and many more from Razer. 
Redeeming Razer gift cards are fun and easy. All you need to do is; head to the website, sign into your account, and once you are done shopping, proceed to checkout and select Razer gold pin as your preferred payment method. 
Another way to redeem your Razer gift card is for cash on a card exchange platform called Cardtonic. We are the only gift card exchange platform that guarantees security, quick payouts, and Nigeria's highest gift card rates.