One of the poor decisions I've made in my life was falling victim to an eBay gift card scam. I had found an iPhone deal online for a rather suspicious price, and I never bothered to ask any questions. I quickly contacted the seller and sent them my eBay gift card code for settlement.
My problems started when I received the order, only to discover a cheaper copy of my highly-rated iPhone 15. I needed no one to tell me that I had been scammed. It was a brutal wake-up call. Even eBay customer service could not resolve the issue, as it was too late.
If you're reading this, You must know that gift cards, just like cash, are often a target for scammers and fraudsters.
In this piece, I have tried to help you protect your money and avoid eBay and other gift card scams. You need be no techie; follow the guide, and you will be fine.
How To Avoid eBay Gift Card Scams
To protect yourself from eBay gift card scams, treat your gift card as cash, redeem it only at ebay.com, contact eBay customer service for assistance, exercise caution with unusually low-priced items and carefully review eBay gift card's terms and conditions.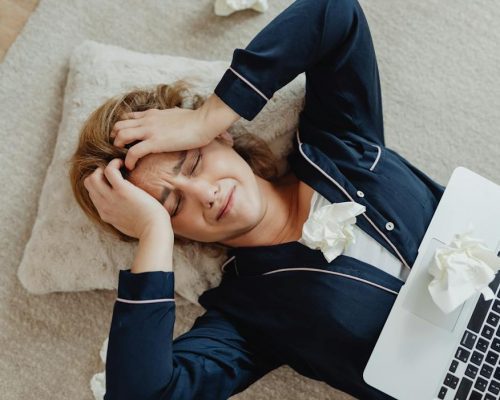 1. Treat Your Gift Card as Cash and Avoid Sharing Card Details
When it comes to your gift card, treat it like cash. Just as you'd only hand over cash to someone after confirming receipt of items or receiving an assurance of delivery, keeping your gift card code private is vital.
Sharing your gift card number or code, often printed on the back, is similar to giving it to a scammer.
Furthermore, always exercise caution when retailers request gift cards for payment. Gift cards are primarily designed for gifting and not as a means of payment.
2. Redeem Your Gift Card Only at eBay.com
Refrain from redeeming gift cards on unrecognised third-party platforms besides eBay.com. If someone asks you to enter your gift card number on a different website, it is most likely a scam.
eBay gift cards cannot be redeemed elsewhere, and you do not enjoy protection in the event of a scam. Make sure you redeem only at eBay checkout.
3. Contact eBay Customer Service
If you suspect your eBay gift card has been compromised, kindly contact eBay Customer Service or econsumer.gov if you are outside the United States. You may be required to send additional information to verify your claim.
However, eBay specifies that lost, damaged, or stolen cards can only be replaced if they haven't been used.
4. Be Cautious of Very Low-Priced Items 
Scammers often utilise heavily discounted prices as bait to capture unsuspecting online customers. These are usually for in-demand products like phones, electronics and fashion wares.
They trick users with claims that they need to sell the items fast and usually prefer settlement with gift cards. Always research sellers, and do not subscribe to online payments with gift cards, particularly on marketplaces.
Compared to regular credit cards, gift cards are designed for gifting, not payment, as they cannot be traced.
5. Read eBay Gift Card's Terms and Conditions
Studying the terms and conditions of your eBay gift cards will make it difficult to fall for any gift card scams.
Therein, you will find redemption, limitations, terms and disclaimers for your gift cards. Most users get into trouble when they try to bypass these rules.
4 Most Common eBay Gift Card Scams In 2023
Some of the most common eBay gift card scams are fraudulent marketplace listings, high cut-price deals and tempting offers, fake tech support, and utility payment scams. Learning their tricks lets you identify and avoid these common eBay gift card scams.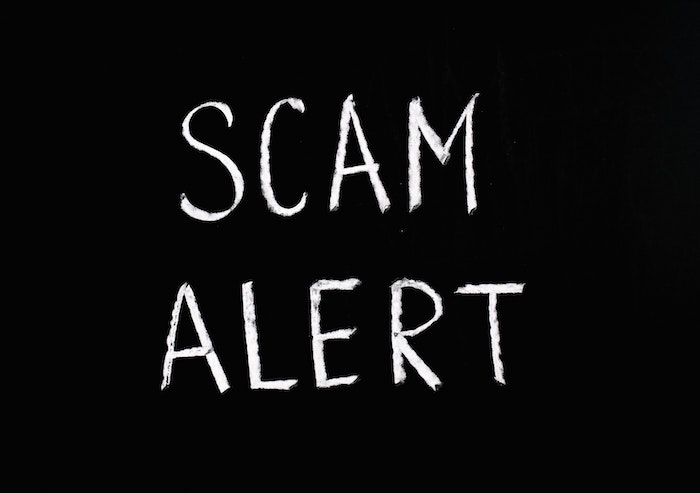 1. Marketplace Scams
Marketplace scams are perpetuated on popular marketplaces like the Facebook marketplace, Craiglist, and eBay. They create fake product listings to lure buyers and request they complete the purchase with a gift card for convenience.
Always watch out for edited images, cut-price deals, and sellers without a long history and review to spot possible cases of eBay gift card scams.
Most of the time, sellers hurry to conclude deals and usually avoid an in-person meet-up.
2. High Cut-Price Deals and Tempting Offers
When presented with heavily discounted offers, always suggest an in-person meet-up and pay using a credit or debit card since they can be traced. Avoid sellers asking you to pay with gift cards.
Be sure to research the seller; google his name, phone number and address. You can also add "scam" or "complaint" to his information on the search query.
Also, remember to ask for documentation, like original receipts of the items you want to purchase.
3. Fake Tech Support
Tech support is a common way in which fraudsters trick naive users. They may put up a call pretending to be a customer service representative and request that users disclose their gift card numbers to get support or ask you to buy gift cards to unlock your account or provide sensitive information.
They may even claim that your computer is infected with a virus and charge you a fee to fix it.
Tech support scams may also come through text messages requesting payment using eBay gift cards. Customer support will likely not contact you first, so avoid falling for any cheap trick.
4. Utility Payment Scams
If you ever get contacted and told that you owe some utility bills, which could affect your credit rating and can be settled with gift cards, You are about to be scammed.
Fines, utility bills and taxes are usually paid with something other than gift cards but via traditional payment methods. Always make payments directly to designated authorities.
Frequently Asked Questions About Avoiding eBay Gift Card Scams
1. What Is An eBay Gift Card Scam?
In an eBay gift card scam, scammers typically make their victim purchase and disclose their gift card code, after which they spend the funds.
2. What Should I Do If I Suspect An eBay Gift Card Scam?
If you suspect your eBay gift card has been compromised, kindly contact eBay Customer Service or Econsumer.Gov if you are outside the United States.
3. Can An eBay Gift Card Be Traced?
An eBay gift card cannot be traced; scammers typically convert the funds into cash or cryptocurrency. It is difficult to trace once they use the gift card redemption code, unlike a credit card.
4. Where Can I Securely Purchase eBay Gift Cards?
You can buy eBay gift cards from reputable platforms to avoid being scammed. Platforms like Cardtonic allow users to buy eBay gift cards online securely and conveniently at a very affordable rate.
5. Can I Replace A Lost eBay Gift Card?
If you lose an unused eBay gift card, it can be replaced. eBay specifies that a replacement can be issued where required by the law. You must contact eBay customer support to request a replacement and provide proof of purchase and the gift card number.
Conclusion
If you ever get contacted by anyone with an offer too good to be true, avoid falling for it. It is a scam. Be wary of anyone who contacts you first about a bargain price deal. Most likely, eBay or any gift card issuer will not contact you first.
You can avoid gift card scams by treating your gift card as cash, redeeming only at eBay.com, avoiding sharing card details and being less greedy, especially when you use popular marketplaces and social media.
In this article, I have tried to keep you abreast of the tricks often used by scammers to snap up users' funds and gift cards. But as always, scammers are inventive and keep churning out new ways of practising their evil craft. In everything, make sure you stay cautious out there.