eBay is an American e-commerce company founded in California which enables sales; Both customer-to-customer and business-to-customer through its website. 
eBay gift cards are digital assets created by the brand that serves as an alternative payment method for all items on eBay. 
Most people go on eBay to buy gift cards from other brands, and some are not even aware that eBay sells their gift cards. With such an asset, there is no limitation to the number of products you can purchase. The only minor setback that can occur with this gift card is if you get an error message when you try and redeem your asset. 
eBay Error Messages 
1. Error Card – Pin not found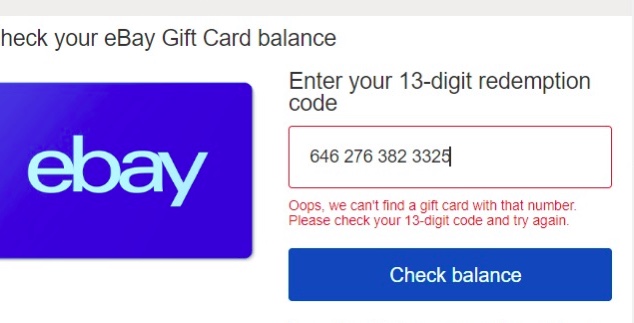 When you get the "Error Card – Pin not found"  error message while trying to redeem your eBay gift card, your gift card balance cannot be checked from their end. The first option would be to;
Retype your code 

If it's correct, contact eBay support for more information. 
2. Zero balance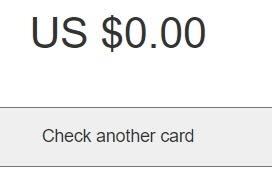 The "Zero Balance" error message means you have exhausted all credit on your gift card. To be sure, Look up your eBay Gift Card balance using the online Gift Card Balance Checker. You can purchase a new one from your desired location if you realize your low balance. If you haven't used up your credit and gotten this response, kindly contact eBay support for rectification.
You will rarely have any issues with this digital asset. However, if the situation ever arises, with this information, you are well-equipped to handle it. 
Other Gift Card Errors:
Xbox Gift Card Errors Error and Solution
How to Fix Walmart Visa Gift Card Errors
Walmart Gift Card Errors – Fixed
The Target Gift Error Messages and How To Fix Them
Vanilla Gift Card Errors And Solutions