Buying gifts gives me serious anxiety. For instance, when my friend got married, I worried about finding the perfect gift. At the last minute, I purchased an eBay gift card on Cardtonic as a wedding present for him. With the gift card, he was able to acquire a fancy kitchen gadget that he and his wife had been wanting but couldn't quite justify purchasing.
That showed me eBay gift cards can be super thoughtful gifts. But I still had questions, like how do you check the balance and use them? Also, what are the best places to buy eBay gift cards?
If you've been confused about how eBay gift cards work, I feel you. This article explains everything in simple terms – what they are, how to redeem them, top places to buy them, and their key benefits. Whether you want to buy or use an eBay gift card, I'll break it all down for you. Let's dive in!
What Are eBay Gift Cards?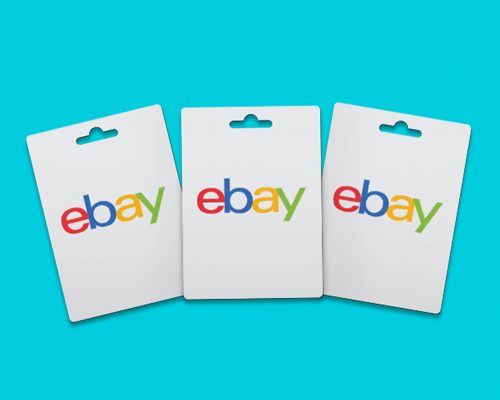 eBay gift cards allow you to make purchases on eBay without needing a credit or debit card. They function just like any other retailer's gift card, such as Amazon or Target cards. The cards have a preset dollar value that you can redeem towards any item for sale on eBay's marketplace.
eBay provides gift cards in both physical and digital formats. You can purchase physical gift cards in stores – these cards have a sticker displaying the denomination value. Digital eBay gift cards are delivered via email containing the gift card code.
The gift card balance never expires, so you can use it to shop eBay's vast selection of new and used items across categories like electronics, computers, fashion, collectables, home goods, and more at any time.
How To Check Your eBay Gift Card Balance
There are two major ways to check the balance on your eBay gift card – either check online on the eBay website or call eBay customer support.
1. Check The Balance On eBay Website
Follow these steps to check your balance on ebay.com:
Go to the eBay gift card balance page.
Enter your email or username and log in.
Input the 13-digit gift card number.
Click "Check Balance" to see available funds.
2. Check Balance By Calling eBay Customer Support
You can also call eBay customer support at 1-866-961-9253 to check your balance. You will be asked to provide the 13-digit gift card number. The customer service agent will assist you in checking the remaining balance on your eBay gift card. This is useful if you have issues accessing the website.
How To Redeem Your eBay Gift Card
Redeeming an eBay gift card is a fast, seamless process – simply enter your gift card code at checkout to redeem the value towards your purchases. Here are the detailed steps:
Go to the eBay website and add desired items to your cart. When ready, proceed to checkout.
On the payment page, click "Pay Now".
Select "Redeem a gift card, certificate, or coupon".
Enter your 13-digit eBay gift card number.
Click "Apply", and the gift card balance will be applied to your purchase.
Finish checkout and click "Confirm Payment".
Note: The gift card balance will be applied towards the total purchase amount. If the balance doesn't cover the full total, you can pay the remainder with another payment method.
Where To Buy & Sell eBay Gift Cards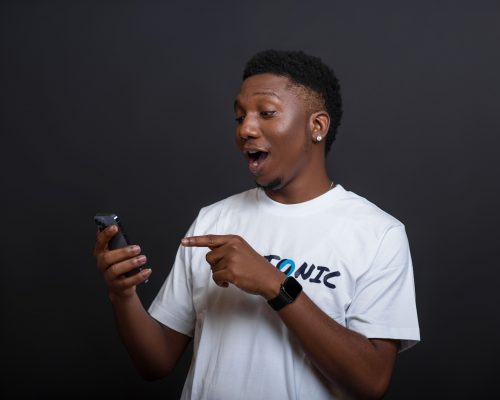 If you want a physical eBay gift card, you can totally find them at stores like Walmart, Target, CVS, and more. They'll have eBay cards in different amounts to choose from.
For a digital eBay gift card, head to Cardtonic. You can buy eBay e-gift cards there, and the card code will get emailed to you – fast and easy.
And listen up – if you have an eBay gift card you want to sell, Cardtonic is the place to go, for real. Cardtonic makes it super simple to get cash for gift cards that you don't need anymore.
So for buying or selling unused eBay gift cards, Cardtonic has you covered.
Benefits Of eBay Gift Card
eBay gift cards enable you to shop a wide selection of items, offer convenience without needing cash or credit, allow customization to any amount, never expire, facilitate fast digital delivery for last-minute gifting, assist in controlling holiday budgets, and grant access to eBay's vast marketplace of new and used items.
Now let's explore these advantages in more detail:
1. Wide Selection – I love that eBay gift cards let you buy pretty much anything. It gives the person you gift it to tons of options to get something they really want.
2. Convenience – Using an eBay gift card means you don't need actual money or a credit card handy to shop online. Super convenient!
3. Never Expire – You never have to worry about eBay gift cards expiring before you can use them. The money doesn't just disappear, which is awesome.
4. Fast Delivery – You can send digital eBay gift cards to someone instantly online, which saved me when I totally spaced on getting a gift for my buddy's wedding.
5. Budgeting – Getting eBay gift cards for friends and family helps me stick to a holiday budget. I just buy the cards for what I can afford.
6. Marketplace Variety – There are new and used things for sale on eBay, so there's something for everyone. Good chance your gift card recipient can find what they're looking for.
Frequently Asked Questions About eBay Gift Cards
1. How Long Does It Take For An eBay Gift Card To Activate?
It can take up to 4 hours for an eBay gift card to activate and be ready for redemption after purchasing.
2. What Is An eBay Gift Card Used For?
eBay gift cards can be used to purchase almost anything for sale on eBay's marketplace. You can apply the value to pay for all or part of your order.
3. Do You Need A Pin Number To Use An eBay Gift Card?
Yes, you'll need to enter the gift card's redemption code, which serves as a PIN. Scratch off the sticker on the physical cards to reveal the code.
4. What Is The Highest eBay Gift Card Amount?
The maximum amount allowed across any number of eBay gift cards for one purchase is $1000. There's also a limit of using four gift cards per transaction.
Conclusion
eBay gift cards provide a super convenient and flexible way to shop the enormous eBay marketplace without needing cash or a credit card on hand. As we've covered, it's quick and easy to check your gift card balance, redeem it at checkout, and purchase new cards from retailers like Cardtonic.
The wide selection on eBay means gift card recipients can find almost anything – electronics, computers, home goods, fashion, collectables, and more. eBay cards also never expire, so the funds don't go to waste.
Hopefully, this guide provided you with all the most important details about how to buy, use, and redeem eBay gift cards seamlessly. The next time you need a stress-free gift idea or want to shop on eBay on a budget, consider picking up an eBay gift card for flexibility and convenience. Happy savvy shopping!