The steam gift card is a gamer paradise. With this gift card, you have the key to interact, play, and download over 10,000 games, videos, and other entertainment content on the steam platform. You can play by yourself, with friends, or online with millions of people. 
Whether you are buying a steam gift card for yourself or as a gift for a loved one, what is certain is that you can never go wrong with it. This article is aimed at helping you know where to buy steam gift cards in Nigeria and how. 
Where Can I Buy Steam Gift Cards in Nigeria?
The best place to buy Steam gift cards in Nigeria is Cardtonic.com. 
Cardtonic is a gift card exchange platform that creates an avenue for its users to purchase all gift cards swiftly and at very affordable rates. 
You have the opportunity to buy a large variety of gift cards, both local and foreign. Another good thing about Cardtnic is the fact that they are 100% responsible for the gift cards they sell to you because you are buying directly from us., unlike when you buy on E-commerce websites. 
How To Buy Steam Gift Cards on Cardtonic
Buying steam gift cards on Cardtonic is easy. What you need to do is; open your Cardtonic application, select "buy gift cards", click your gift card country, pick Steam gift card, select the card amount, and proceed to payment. You will get the steam gift code instantly. 
1. Open Your Cardtonic Application
2. Select the "Buy Gift Cards" option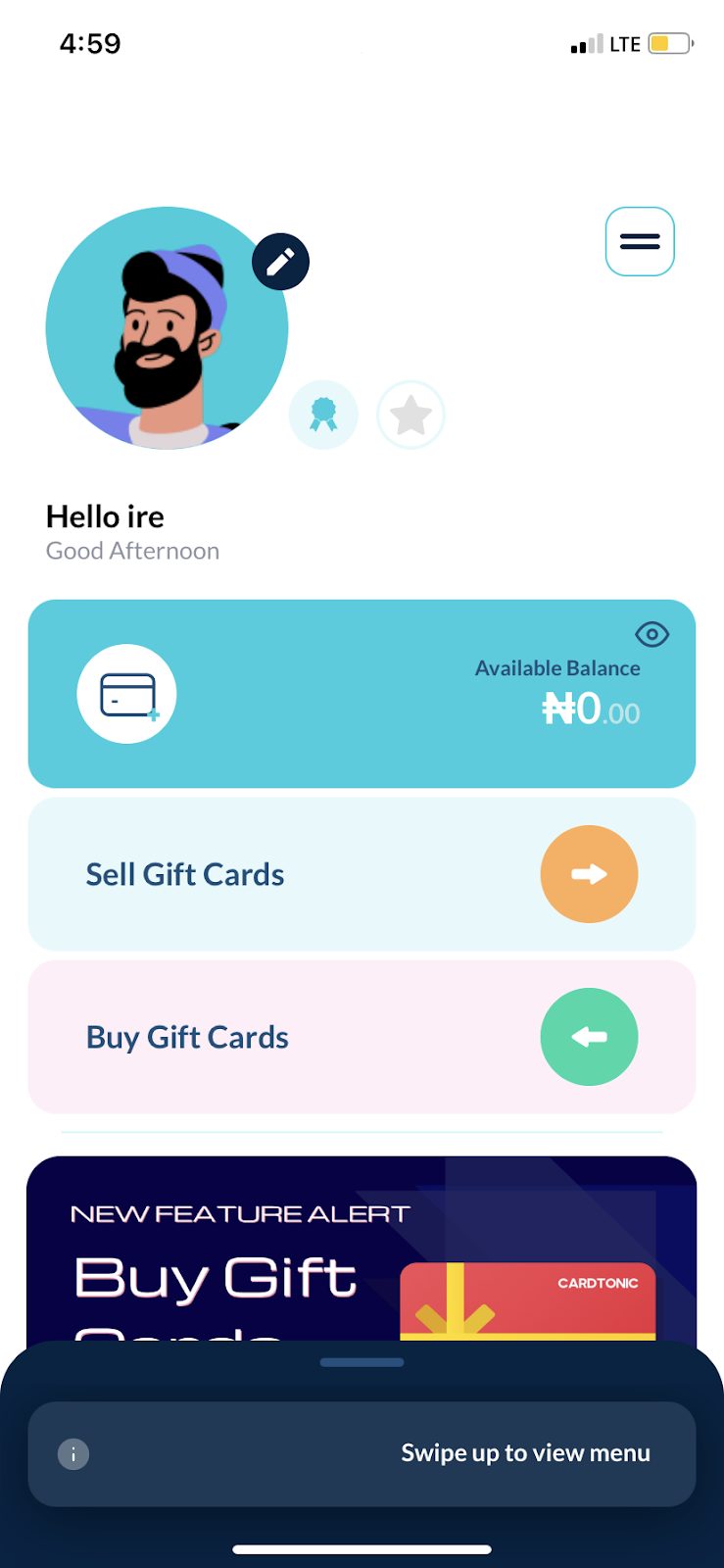 3. Tap on "Search countries" and click on your desired country. For example, United States.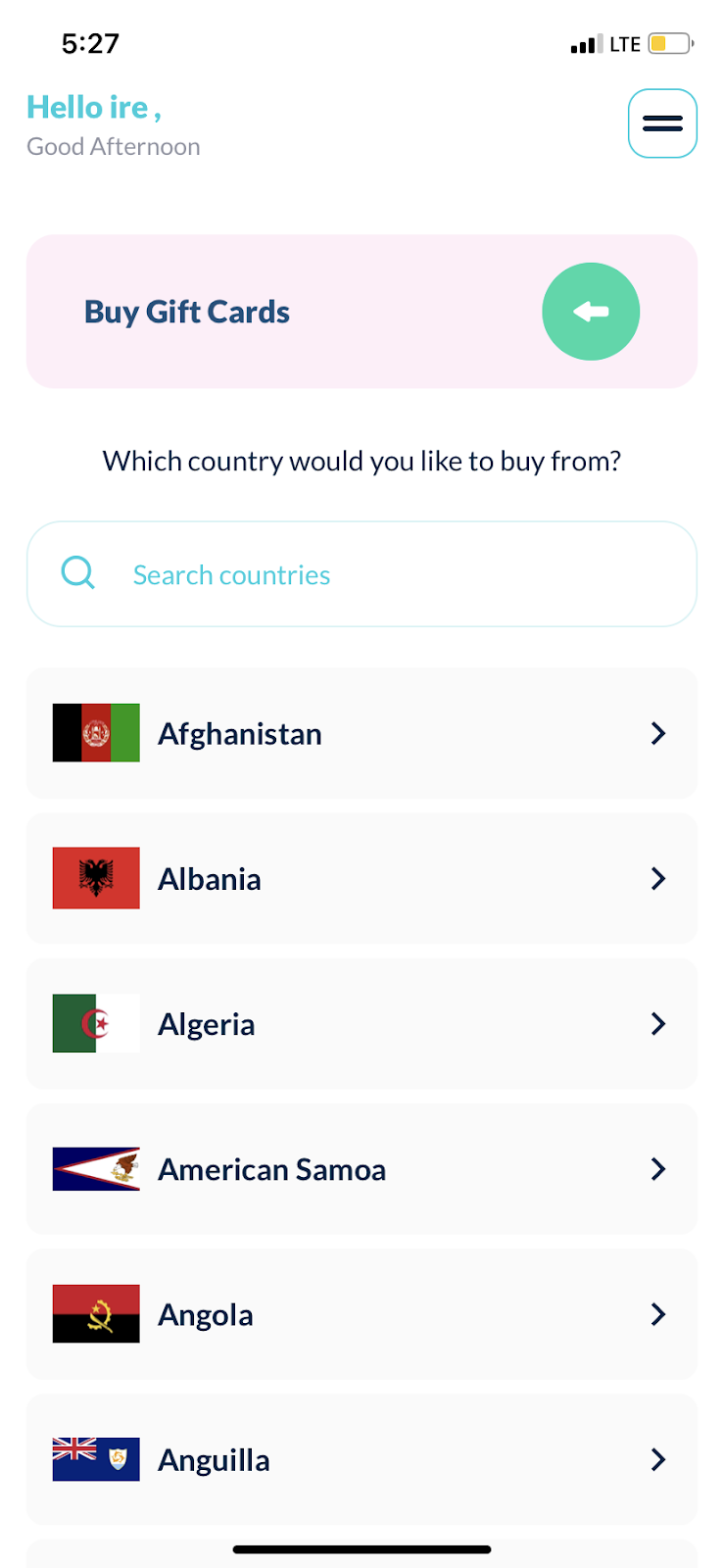 4. Select Steam Gift Card.
5. Click on Card Unit (Amount desired) & Quantity (Number of gift cards).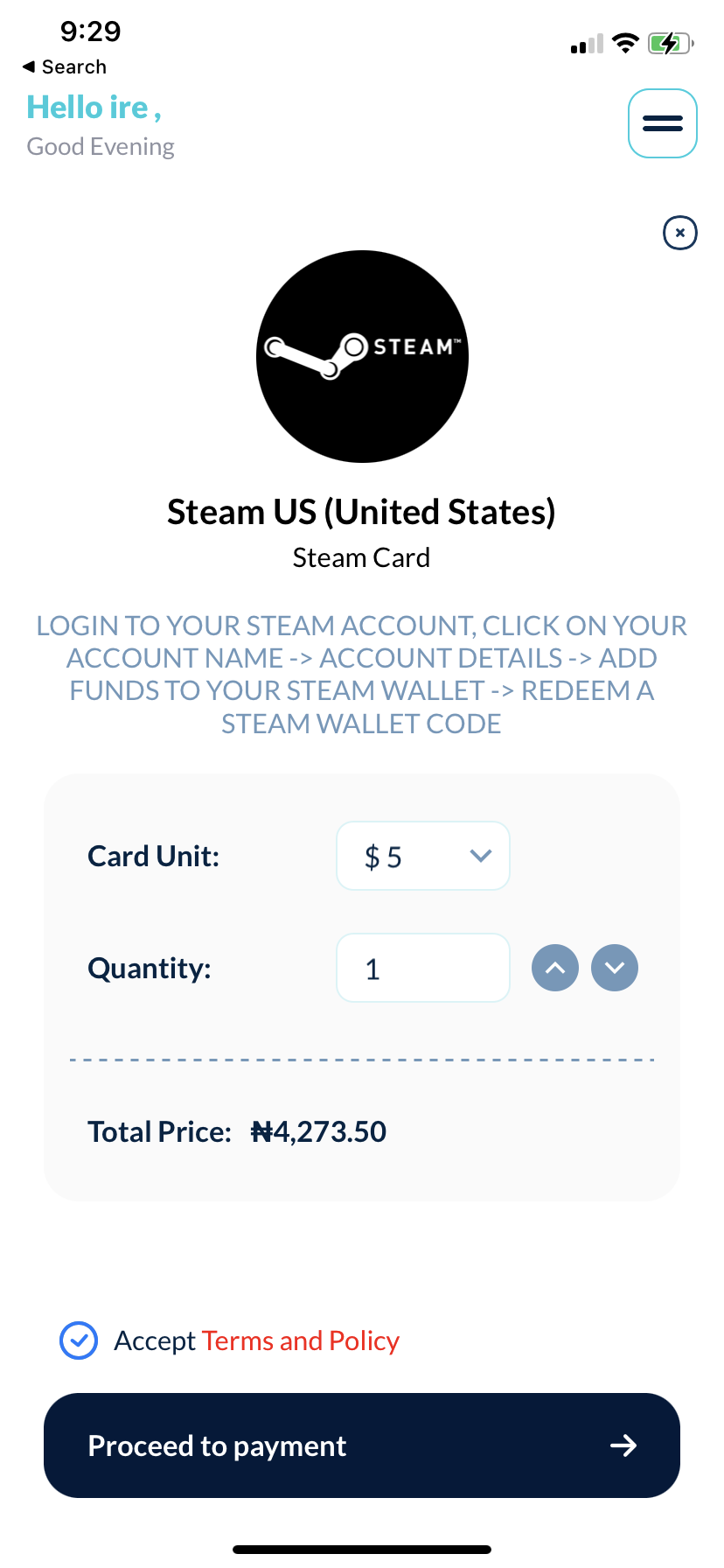 6. Proceed To Payment.
You will get the steam gift code instantly. This is how to buy steam gift cards online with Cardtonic. 
How Much Can I Buy Steam Card?
Steam gift cards have various rates. Just like other digital assets, prices are not fixed. At the moment, you can buy $25 steam gift card on Cardtonic for 19,000 Naira. 
So if you have been asking yourself "How much is a $25 steam card in Naira?" Now you have your answer. 
You should not be in a hurry to buy gift cards just anywhere. When money is involved, it is important to be careful to avoid any regrets.
What Are Risks Associated With Buying Steam Gift Card?
The common risks you can face from buying gift cards on random platforms include; Possibility of buying a fake gift card, paying high fees, and delayed delivery. 
1. Buying a Fake Gift Card: You stand the risk of getting an adultered or carbon gift card from a scam website. Especially if you are not so acquainted with these digital assets. Sadly, you might not realize this until you want to redeem your steam gift card. 
2. Paying High Fees: Another common mistake that can happen to you when you purchase gift cards on a random platform in Nigeria is overpaying. Sometimes it may be due to the greed of the platform or the fact that they cannot afford to sell it for lower than that.
3. Delayed Delivery:  Imagine scaling the above risks, then having to face the struggle of waiting for ages simply for your gift card to arrive. Many of these platforms wait until they have an order before buying and shipping to you. 
Conclusion
There are numerous benefits to owning a steam gift card. This is why even in excitement, you should be wise and careful where you purchase this digital asset in the country. Currently, the best place to buy gift cards in Nigeria is Cardtonic