Finding the perfect gift card in Italy can be really stressful when you don't know the most popular brands. I feel you; I've totally been there! As someone trying to get a gift card for my buddy living in Italy, I used to struggle to try to pick ones that they would actually use and appreciate.
But after some trial and error, I've figured out the top 7 gift cards in Italy that pretty much anyone would love receiving: Amazon, Eataly, eBay, iTunes, Netflix, Steam, and Starbucks.
Now the real question is: which one of these popular gift cards should you be sending to your loved ones in Italy? Chill! By the time you finish reading this article, you'll be able to make the right call, trust me!
1. Amazon Gift Card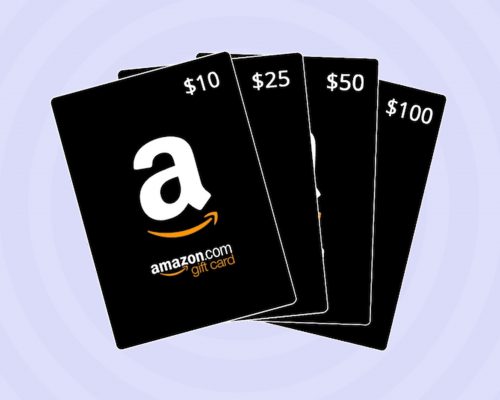 Let's start with the OG – Amazon. With Amazon's wild selection of pretty much everything, you really can't go wrong with gifting an Amazon gift card. My tech-loving friends are all about Amazon gift cards so they can pick up the latest gadgets and tech toys.
But even for non-techies, Amazon gift cards are great for buying home goods, kitchen gadgets, books – you name it! The options are endless with Amazon, for real.
An Amazon gift card is like giving straight cash that can be used on anything. So if you're unsure what to gift someone, Amazon is always a safe bet. They offer both physical and virtual cards from $25 up to $500 to load up your recipient with Amazon credit!
2. Eataly Gift Card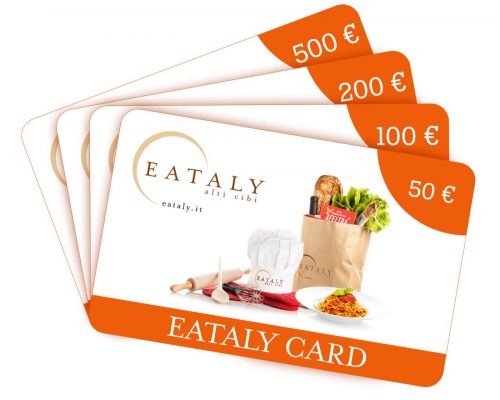 If you need a gift for the foodie in your life, look no further than an Eataly gift card! Eataly is a mega-popular Italian food market chain that's like a foodie paradise.
With an Eataly gift card, your recipient can go wild shopping for all kinds of high-quality imported Italian foods and ingredients at Eataly's markets. Things like fancy olive oils, pasta, sauces, snacks, wines, and cheeses. You name it! Anything an Italian food lover could desire.
Eataly also has some sit-down restaurants at their locations, so the gift card can be used for delicious meals.
With outposts in Rome, Milan, Bologna, and other major Italian cities, Eataly is the perfect one-stop shop for Italian food fans. Gift cards range from $25-$250 to cover all their cravings!
3. eBay Gift Card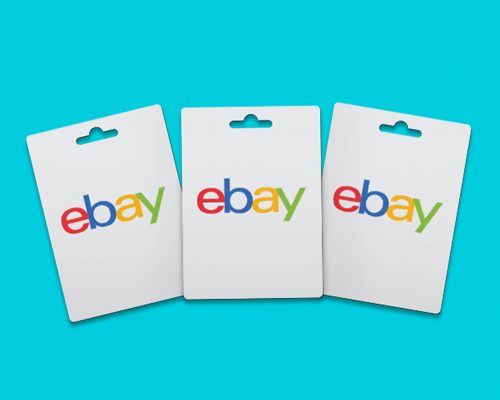 My go-to gift for the fashionista or shopaholic is always an eBay gift card. eBay is amazing for scoring discounts and deals on stylish clothing, shoes, accessories, and more. An eBay gift card allows your fashionable friends to browse the site for hot sale items.
With an eBay gift card, the possibilities are endless! Your recipient can shop brands like Nike, Adidas, Levi's, Calvin Klein – all the trendy labels for way less. Beyond clothes, eBay also has great home decor, collectables, tech gadgets, and vintage finds.
eBay gift cards range from $25-$100, so your fashion-fanatic friend can spend to their heart's delight. And the gift card never expires, so they can shop for deals anytime. For the accessorizing lover or bargain hunter in your life, an eBay gift card is the perfect pick!
4. iTunes Gift Card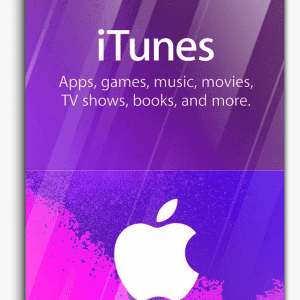 For the music lover or podcast lover in your life, an iTunes gift card is always greatly appreciated. iTunes cards allow them to indulge in downloading new albums, singles, and must-listen podcasts from the iTunes store.
An iTunes gift card is also great for anyone who loves apps, ebooks, or other entertainment content from Apple. Your recipient can use the credit towards games, movies, TV shows, and more for their Apple devices.
iTunes cards come in denominations ranging from $25 to $100, so you can choose the amount that fits your budget. No matter what Apple content your recipient is into – music, podcasts, apps, or books – an iTunes gift card has them covered. It's the perfect digital entertainment gift!
Pro tip: Give an iTunes gift card as a thank you to any friend who makes you awesome playlists and introduces you to new music.
5. Netflix Gift Card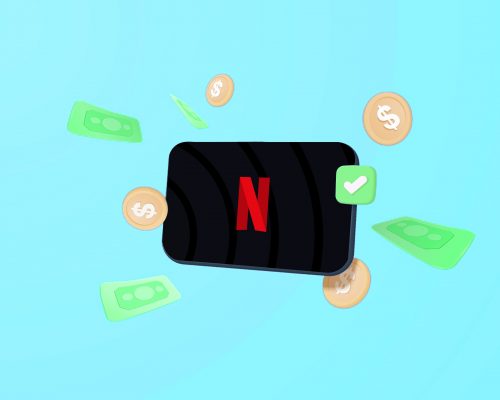 For the friend who's a total Netflix-watching pro, a Netflix gift card is always appreciated. A Netflix gift subscription allows them to stream unlimited movies, TV shows, documentaries, and more for entertainment.
With a Netflix gift card, you give the gift of on-demand digital entertainment. Your movie and TV buff recipient can catch up on Netflix originals or rewatch old favourites to their heart's content.
Netflix gift cards come in denominations from $25 to $100, so you can gift 1-12 months of streaming access. It's the perfect rainy day or boredom-buster gift! No matter their streaming preferences, a Netflix gift card fits the bill for any homebody entertainment lover.
6. Steam Gift Card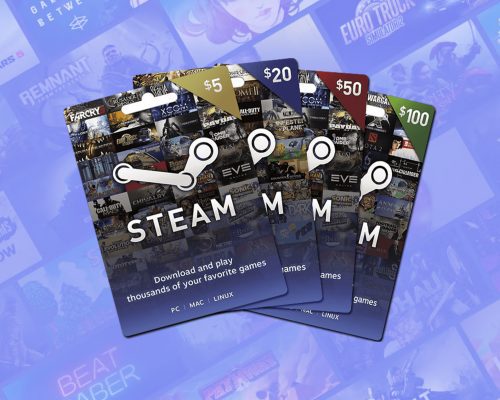 For the gamer or Twitch streamer in your life, you can't go wrong with a Steam gift card. Steam is an enormous online marketplace for video games, so a Steam card allows them to shop thousands of game titles.
With a Steam gift card, your recipient can browse new releases, sales, and discounts for the latest and greatest games. The gift card can also be used to purchase in-game items, upgrades, equipment, and more for their gaming passion.
Steam gift cards range from $20 to $100, so you can cover anything from a single game to a whole inventory of gear. Any gamer will be overjoyed to receive a Steam gift card to fuel their hobby. It really is the perfect gift for the PC gaming enthusiast!
7. Starbucks Gift Card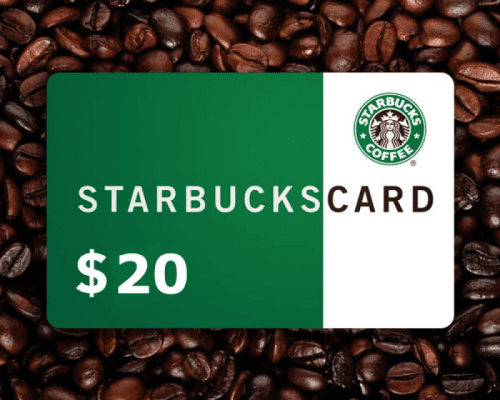 Last but not least, every coffee lover appreciates a Starbucks gift card! For the daily cappuccino drinker or latte fanatic, a Starbucks card gives them credit to grab their caffeine fix.
Starbucks cards are great as smaller denomination stocking stuffers or thank-you gifts too. You can find them in amounts ranging from $10 to $100. So splurge on their favourite seasonal drinks or get them a little gift for their daily coffee order.
Beyond drinks, Starbucks cardholders can also use them for food items like sandwiches, breakfast treats, snacks, and more. With locations across Italy's major cities, your recipient is sure to use a Starbucks gift card often for their coffee cravings!
Frequently Asked Questions About Gift Cards In Italy.
1. Are Gift Cards Available In Italy?
Yes, gift cards are readily available across major retailers in Italy, both in physical and digital formats. Major retailers like Amazon, Netflix, and more all offer gift cards that can be purchased online or in stores.
2. Where Can I Buy Gift Cards In Italy?
Gift cards can be purchased directly from the brand's online sites, at grocery stores and shopping malls. Popular grocery stores for buying gift cards include Coop, Conad, and Esselunga.
3. Is Visa Gift Card Available In Italy
Yes, Visa gift cards can be purchased in Italy. They function as prepaid debit cards that can be used for purchases anywhere Visa is accepted. Visa gift cards come in amounts ranging from $25 to $150.
4. Where Can I Exchange My Italy Gift Card For Naira?
To exchange an Italy gift card for Nigerian Naira, you can use a gift card exchange platform. Websites like Cardtonic allow you to sell your international gift cards at favourable rates.
5. Where Can I Buy Italy Gift Cards In Nigeria?
You can easily buy Italy gift cards in Nigeria on Cardtonic, allowing you to purchase popular Italian brand e-gift cards using your local Naira currency.
Conclusion
Finding the perfect gift card in Italy doesn't have to make you pull your hair out. With this list of the top 7 most popular options, "Amazon, Eataly, eBay, iTunes, Netflix, Steam, and Starbucks.", you can gift like a pro!
Just match the card to what the recipient loves – gaming, fashion, food, and more – and watch their face light up when they receive it. No more gifting fails; only gift card wins! Buona Fortuna (Good luck)! And happy gifting!