Have you ever considered all the awesome stuff and cool cash you can make from PC gaming? Well, get ready to be amazed because I am about to take your gaming to the next level and show you the value of Steam and Steam gift cards. If you're new to PC gaming and haven't discovered the secrets of Steam gift card worth, guess what? You're in for a real treat. Let's get this party started!
Understanding Steam and Steam Gift Cards
If you are a game lover and want to start your gaming journey, you have likely come across terms like Steam and Steam gift cards.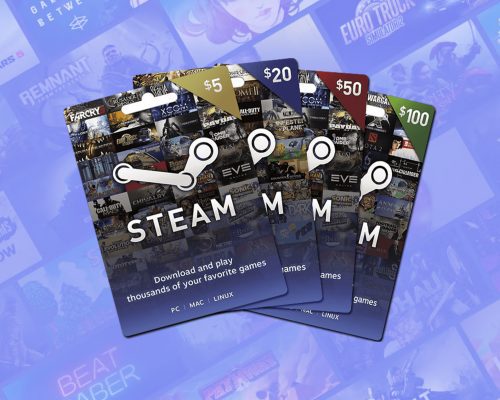 About Steam PC Gaming Platform
Imagine Steam as a virtual paradise for gamers or, let's say, a digital platform where you can discover a vast universe of games to satisfy all your gaming desire. Isn't that cool? From adrenaline-pumping shooters to captivating role-playing adventures, Steam is the place where you can find all these games that will leave you spoiled for choice.
What are Steam Gift Cards?
Steam gift cards are like the hidden gems within this gaming paradise. Think of them as your personal gaming treasure map that will make your gaming journey on Steam easier. With these gift cards, you can add funds to your virtual wallet, which is known as a Steam wallet. I have written an article on all you need to know about Steam gift cards, and you should check it out!
How You Can Make Money On The Steam Gaming Platform
Steam is not just about playing games, my fellow game lover. It is a place where you can earn extra cash and make Mama proud while doing something you love. The five ways you can make money from Steam are game trading, game streaming and content creation, game development, trading cards and badges, eSports and competitive gaming.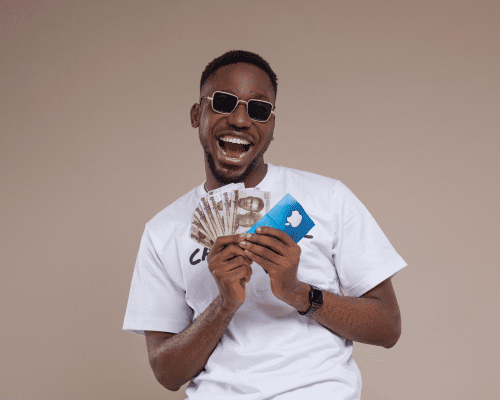 1. Make Money On Steam With Game Trading:
Let's say you're playing your favorite game, and bam! Out of the blue, you stumble upon rare stuff like an epic skin or strong weapons. And you're like, what's the big deal?"
You can trade those items on the Steam community market and earn some sweet Steam wallet funds.
2. Make Money On Steam With Game Streaming and Content Creation:
This is for you if you're a creative genius or a natural-born entertainer. Game streaming and content creation could be a way for you to crush it. You can build a community of loyal fans who like watching you play and interacting with you.
And if you're lucky, you might even get a sponsor or donations from your loyal fan. And who knows, you could become the next gaming superstar like Pewdiepie or Jacksepticeye.
3. Make Money On Steam With Steam Game Development:
Picture this: you are not just playing games but making them. Steam allows you to develop and drop your very own game using Steam Direct. Cool right?
With your creativity and skills, you can create some epic gaming experiences that people from all around the globe can vibe to. And guess what? You get to keep 70% of the profit.
4. Make Money On Steam By Trading Cards and Badges:
Do you know those collectible cards you can find while playing certain games on Steam? Well, they are not for show. You can buy, sell and trade these cards with other gamers and even craft them into badges.
What do these badges do? These badges can unlock cool perks and bragging rights. We all love to show off, right?
5. Make Money On Steam With Steam eSports and Competitive Gaming:
And lastly, competitive gaming! If you are into competitive gaming, Steam has got you covered because they host eSports tournaments and competitions where you can come and show off your gaming skills and compete for a prize.
It's like you are stepping into the league of the bosses! So why not put your skills to the test and see if you can rise to the top?
Using Steam Gift Cards as Steam Gaming Currency
Here are four ways to use Steam gift cards as legit gaming cash:
Redeeming Steam gift cards,
Purchasing games and content
Managing your Steam wallet
Gifting and trading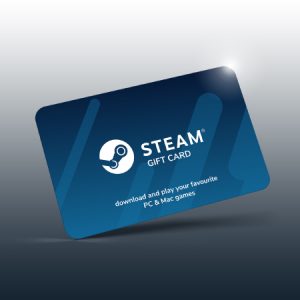 1. Redeeming Steam Gift Cards:
When you get a Steam gift card, all you have to do is, log in to your Steam account, head to the game menu, look for the option that says "redeem a Steam gift card or wallet code," click on it and enter the code you have at the back of the card or the one you got online and the money appears in your Steam wallet.
2. Purchasing Games and Content:
You got some cash in your Steam wallet, right? You can start checking out the massive collection of games and cool digital stuff they got on the platform.
3. Managing Your Steam Wallet:
Your Steam wallet is like your digital money stash in this place. It helps you keep tabs on your funds. Plus, you can easily see how much you have in your Steam wallet and check out all your past transactions right from there.
4. Gifting and Trading:
Besides using those Steam gift cards to buy stuff for yourself, you can also use them to gift games or items to your buddies or even trade them with other players. And hey, if none of that floats your boat, you can always sell your Steam gift card on Cardtonic and get some cash.
The Financial Benefits of Steam Gift Cards for Gamers
Steam Gift Cards are awesome, and they have some nice perks that can save you some serious cash. Here's why you should be all over these baddies in the gaming world: cost-effective game purchases, bundles and special deals, free-to-play games, trading and community market, and wallet fund management.
1. Cost-Effective Game Purchases
Steam is famous for having these awesome sales, discounts, and special offers. You can make the most of these cool deals and grab your favorite games for way cheaper than in boring old regular stores or other gaming platforms.
2. Bundles and Special Deals
Steam often offers game bundles. What do I mean? This is where multiple games or DLCs are packaged together at a discount price. These bundles provide excellent value for money and allow you to access various games or additional content at a fraction of the individual prices.
3. Free-to-Play Games:
Steam hosts a wide range of free-to-play games, which means you can enjoy a gaming experience without spending any money upfront. And you can use a Steam gift card to enhance your free-to-play experience by purchasing in-game items.
4. Trading and Community Market:
Steam's trading system and community market allow you to sell, trade, or purchase in-game items, trading cards, and more. You can generate funds that can be used toward future game purchases by simply leveraging the market.
5. Wallet Fund Management:
Steam gift cards help you maintain better control over your gaming budget. This way, you won't use your house rent to buy games! You can limit your spending by adding a specific amount to your Steam wallet.
Where Can You Buy & Sell Steam Gift Cards
When it comes to buying and selling Steam Gift Cards, there are several reputable platforms like Cardtonic that you can either buy or sell your gift card on. Here are some options to consider:
1. Steam Store:
The official Steam website is a reliable source for purchasing Steam Gift Cards. You can visit the Steam Store and choose from various denominations of gift cards to add funds to your Steam Wallet or gift to others.
2. Cardtonic:
Cardtonic has your back when it comes to buying and selling gift cards. We offer a convenient and secure way to sell and buy Steam Gift Cards. Visit our website and check out all the awesome gift card choices, including the Steam Gift Cards.
Frequently Asked Questions About Steam and Steam Gift Cards
1. Can My Friend Buy Games For Me On Steam?
Yes. Your friend can buy games for you on Steam. To do so, they need to pick a game, click "Buy as a gift," and send it directly to your account.
2. Can I Give Money To My Friend's Steam Wallet?
No. You can't give cash to your buddy's Steam Wallet. However, you can buy a Steam gift card from Cardtonic and give it to your buddy. They can use the gift card to add funds to their wallet.
3. How Many Types of Steam Cards Are There?
Steam Gift Cards come in physical and digital forms and have different values to match your cash situation. You've got tons of choices, starting from a sweet $5.
4. What Are The Hottest Games On Steam Right Now?
The hottest games on Steam right now can be found in the "Top Sellers" or "Popular New Releases" sections on the Steam Store.
5. Can I Use Other Payment Methods On Steam
Yes, Steam accepts different payment methods, including credit/debit cards, PayPal, and other digital options for adding funds to your wallet or making instant purchases.
6. Why Choose Steam Gift Cards Over Other Payment Methods?
Steam gift cards offer a level of convenience and accessibility. With a Steam gift card, you don't need to worry over credit card details whenever you want to make a purchase.
Conclusion
PC gaming on Steam and the incredible value of Steam Gift Cards bring a whole new level of financial value and mind-blowing possibilities. Imagine discovering endless games on Steam or even treating your bestie with a Steam gift card. Isn't that cool?
Also, adding funds to your wallet, grabbing those killer deals, and having an affordable gaming experience are all possible with the power of the Steam gift card.
So, what's the holdup? Don't miss out on the action! Get yourself a Steam Gift Card from Cardtonic and dive headfirst into the mind-blowing game library on Steam.