Steam is a very common name among gamers. They are one of the biggest video gaming distribution companies in the world. What may surprise you is the fact that all transactions on Steam are online. You can play, interact, purchase, and download millions of gaming content without leaving your comfort zone. This is heaven on earth for gamers who do not like stress.
To purchase products on Steam, the brand created a unique and efficient digital asset known as the Steam gift card. This gift card serves as the key that opens the door of nonstop fun on the Steam platform. If you are a gamer, looking to delve into gaming or have a loved one who is, you would be amazed at how much this gift card can be of help to you. Sit back, relax, and learn all you need to know about this digital asset.
In a very simple and layman's definition, Steam gift cards are digital assets that are designed to serve as an alternative means for purchasing all items on Steam. 
If you are thinking, "What can you buy with a Steam card? " I am here to inform you that the list is endless. You can buy the hottest games on Steam, and download thousands of videos. 
Because there is a possibility that you might have only heard about the Steam gift card and not seen one, it is best I begin this article by showing you the two forms of Steam gift cards with images.
How Does Steam Gift Card Look Like?
The Steam gift cards come in 2 major forms; Physical and Digital.
Physical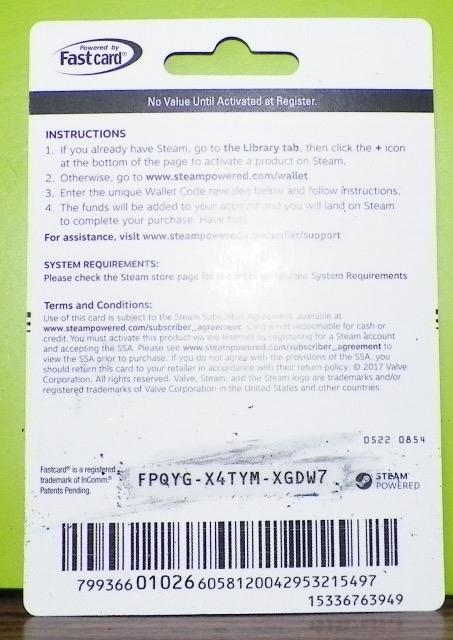 Digital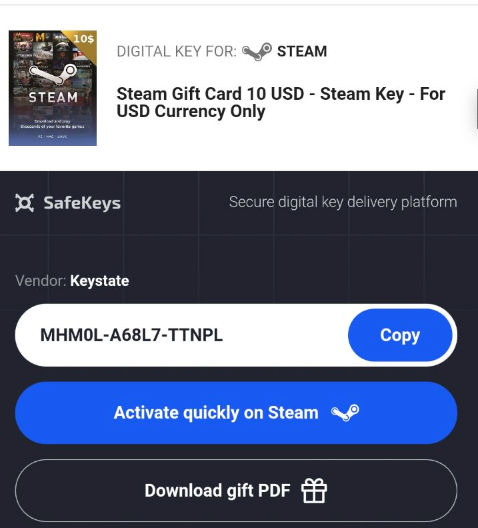 You can learn more about the various currencies of Steam gift cards with their images here.
Where Can You Find Steam Gift Cards?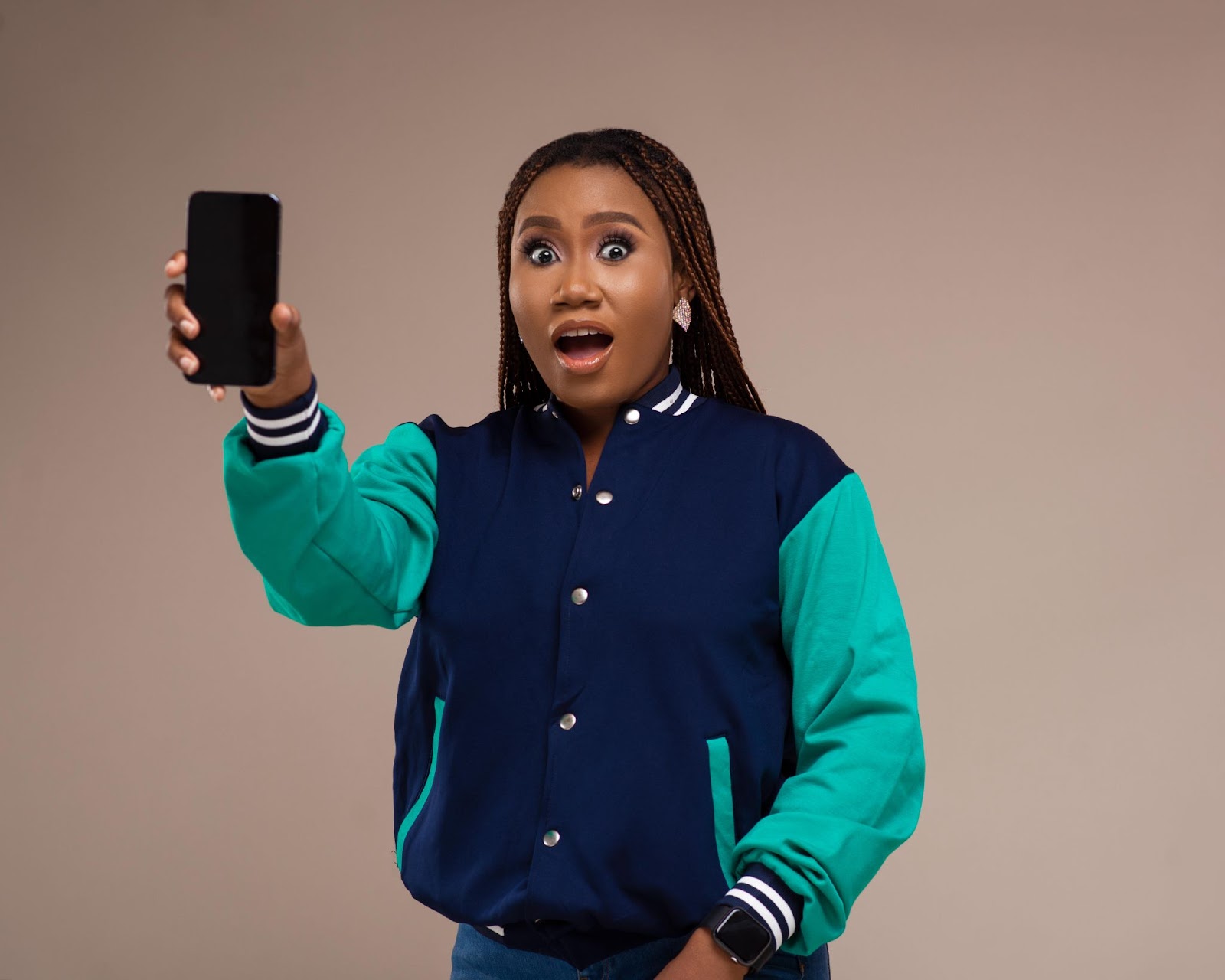 If you have been wondering "Where can I buy a Steam card ?" The 3 most popular places to buy Steam gift cards are from the brand, verified resellers, or convenience stores. 
1. From The Brand: You can buy steam gift cards on the steam website easily.
2. Verified Resellers: Verified resellers are legitimate platforms that buy Steam gift cards from the brand and resell them on their platform for a slightly higher price. In countries where Steam does not operate or deliver, these platforms come in handy. The best app to buy Steam gift cards in Nigeria is Cardtonic. 
3. Convenience Stores: Convenience stores are physical hypermarkets around you that sell almost everything. For example, Walmart, Amazon, Prince Ebeano, etc. There is a possibility you can also buy Steam gift cards here.
How To Redeem a Steam Gift Card
Head to the Redeem Page on Steam.
You either have to sign in or create your account.
Carefully input your Steam gift card details.
Wait for Verification.
Once completed, your gift card balance will reflect in your Wallet. And you can simply select your Steam gift card wallet as a means of payment anytime you want to purchase an item on the platform.
Possible Steam Errors And How To Resolve Them
Although Steam gift cards rarely have any issues when you want to redeem them, it is better to be acquainted with these possible steam errors and how to solve them if it ever occurs. The two most common steam gift card errors are; "Not Activated" & "Already Redeemed"
1. Not Activated/ Invalid Code:
The "Not activated/ Invalid Code" error message mostly occurs when you filled in the wrong details of your gift card or your digital asset was not properly activated at the store of purchase. Your initial step should be to try and redeem your Steam gift card again while paying attention to the codes. Then if it does not work, you should take it to the place of purchase and request proper activation.
2. Already Redeemed:
Already Redeemed is a clear error message. It simply means that your Steam gift card has been used before. It is an error that is highly unlikely to come from Steam. You should ask anyone who has access to your digital asset before calling Steam for help.
How To Check Your Steam Gift Balance
1. Log in to the official Steam website
2. Click on the image with gift cards and a "GIFT CARDS" caption underneath it
3. On the next page, select the "Continue" option
4. Your balance pops up after this.
Steam Gift Card Scams And How To Avoid Them
Because this digital asset is extremely valuable, Steam records quite a number of complaints and distress calls from their customers saying they have been victims of a Steam gift card scam. Once you become acquainted with some of the possible gimmicks these people try to pull, it would be much easier for you to avoid them.
The most common Steam gift card scams are; Phishing emails from Steam and Social media scams.
1. Phishing Emails Claiming To Be From Steam: You might get a mail from someone impersonating steam saying there's something wrong with your gift card or account and you should click on a link to fix the issue. The aim is to get you to click the link so they can have access to your details. I understand you may be anxious at first, but try and access your Steam account or check your gift card before panicking.
2. Social Media Scams: There is a new trend on social media these days. You would receive a DM from a verified account congratulating you on winning a contest you never applied for. And in order to claim your present you should provide your personal information. Or pay a small fee like a $50 Steam gift card and win a $500 Steam gift card. Although it all sounds exciting, you should know by now that people hardly give out freebies, especially companies. They use giveaways as a marketing strategy. If you actually win something, they would announce it on their page and probably get you to repost it.
Click here to learn more about the possible Steam Gift Card scams and how to avoid them.
Can Steam Gift Cards Be Resold  For Cash?
Yes, Steam gift cards are flexible and can be resold for cash. Because they are in high demand, you can also get really good resale rates on this digital asset if you sell it on a good platform.
Where To Sell Your Steam Gift Cards For Cash in Nigeria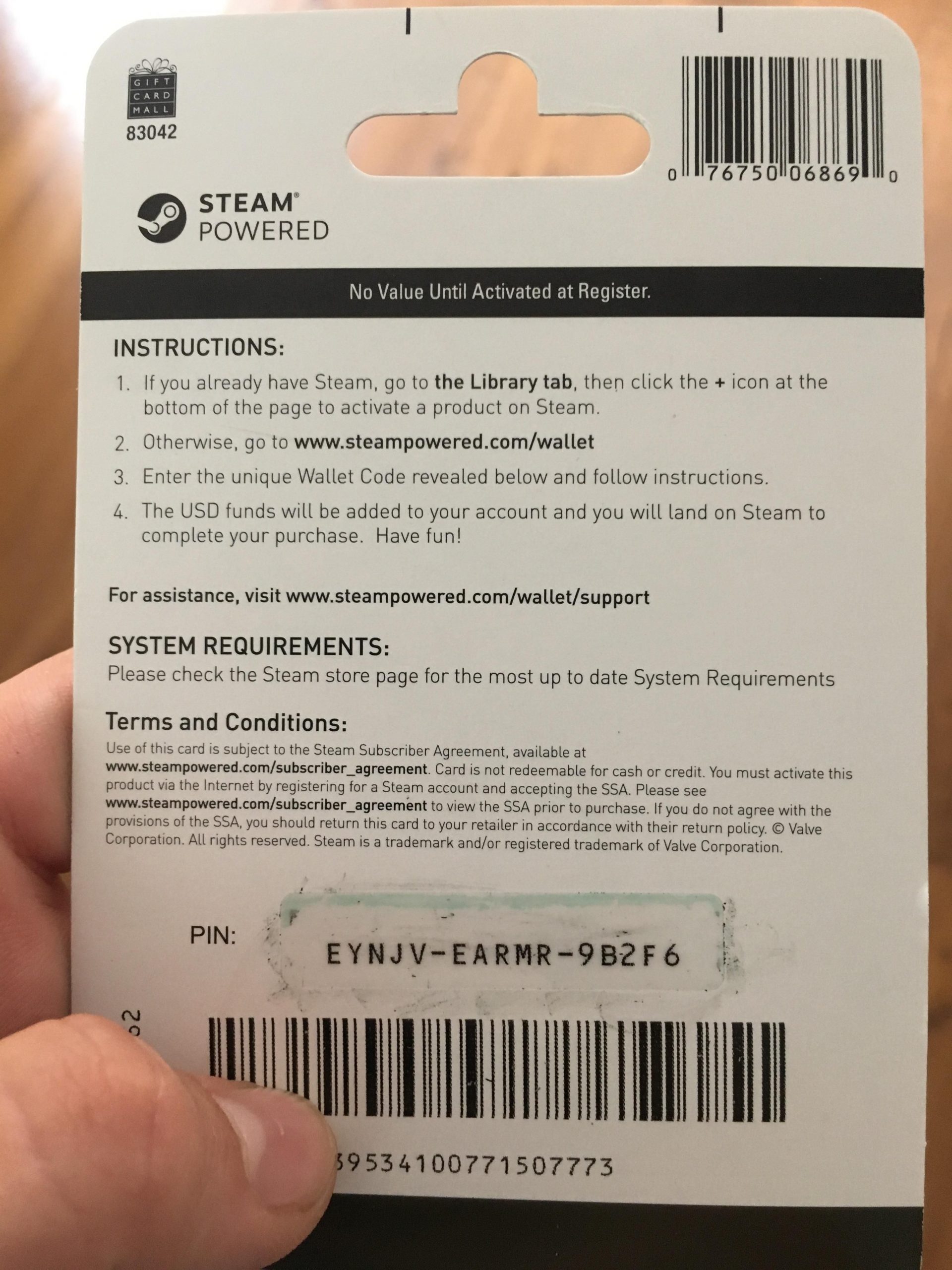 The best place to sell your steam cards for cash in Nigeria is Cardtonic.com.  Cardtonic is the home of new-generation traders. This is because we offer you exactly what you want, when you want, and how you want it. Not only do we give you the best rates in the market, but we also guarantee fast payouts and the platform is 100% secure. You can even keep your payouts in your Cardtonic wallet for as long as you like, with 0 maintenance fees or charges. Now you have an answer to your "Where Can I Sell My Steam Gift Card ? " question.
Find below the step-by-step guide to exchanging a Steam gift card for cash on Cardtonic:
1. Firstly, download the application or register on the Cardtonic website.
2. Open the application and click on "SELL GIFT CARDS".
3. Select STEAM as the category,
4. Select your exact type of Steam card. For example, United States Steam Physical $.
5. Input the amount of your gift card, e.g. 100 
6. Upload your gift card pictures or enter the code. 
You can get started with Cardtonic below: 
DOWNLOAD THE CARDTONIC APP ON THE PLAY STORE
DOWNLOAD THE CARDTONIC APP ON APPSTORE
How Much is a $100 Steam Gift Card on Cardtonic 
Cardtonic is a customer-inclined platform with user-friendly rates. Although the rates vary daily, you can use the rate calculator on our platform to see the exact amount you would get when you sell your gift cards for cash. 
Currently, the $100 Steam gift card is worth 55,000 Naira on Cardtonic. 
What Is Steam Gift Card Used For?
Steam gift cards are issued by Valve, and they can be used to purchase PC games, videos, and other content on the Steam website.
What Country Is Steam Gift Card Available in?
The Steam gift card can be bought and redeemed in over 150 countries across the world. Some of these include; The United States, Mexico, Canada, Belgium, Germany, France, the United Kingdom, Australia, Switzerland, etc.
Can Steam Gift Card Be Used Anywhere?
Steam gift cards can only be redeemed on Steam, and they are also bound by region. Otherwise, it would not work. For example, you can only redeem a United States Steam gift card in the United States, not in France or Canada.
When Do Steam Gift Cards Expire?
Fortunately, these cards do not have an expiration date. 
Can I Reload My Steam Gift Card?
No, Steam Gift Cards cannot be reloaded.
Are There Fees Associated With Using or Purchasing Steam Gift Cards?
There are zero extra or hidden charges/fees associated with redeeming Steam gift cards.
Conclusion
Steam gift cards are digital assets that, when redeemed, can be used to purchase and download thousands of games, videos, and other entertainment content on Steam. You can buy them either from the Steam website or from Cardtonic. They are also flexible and can be resold for cash at the best rates on Cardtonic. 
So if you are a gamer, or have a loved one that is into games, purchasing the steam gift card should be your next line of action.