Gift cards are digital assets that serve as alternative methods of payment asides from cash, debit, or credit cards. That can be used to purchase items at a specific brand or store. They come in both physical and e-code forms. 
As the name implies, gift cards are mostly used to give presents to loved ones on their special day. However, there are still several people that own gift cards for a couple of other reasons. Such as; Winning it/them from contests, or buying them to simplify payments at brands. 
Despite owning this digital asset for various reasons, one common thing amongst all is that there is still a huge demographic of unused gift cards. 
Statistics show that  47% of adults currently have at least one unused gift card, voucher, or store credit. And The average unused amount is $175 per person, up from $116 last year. This is known as GIFT CARD BROKERAGE.
What Causes Gift Card Brokerage?  
They Don't Like The Gift Card:

This usually occurs when you suddenly own the gift card. Either as a present or a giveaway. You have to accept it, but that does not necessarily mean you like it.

Loss of Interest in the Brand

: Humans evolve and taste change. One morning or over time, you can just realize you don't like something as much as you did before and that's okay.

Ignorance

: Some people simply don't know what to use their gift cards for. 
No matter the reason, there should be no excuse for allowing your gift cards to rot away. Especially when there's an option that involves monetary compensation. 
Gift Card Trading In Nigeria 
Gift card trading simply entails the process of converting/selling your gift cards for cash. Sounds interesting right? sadly you would not be able to perform this function at the gift card brand. So just like you need a pot /pan to cook, you also require an app to trade gift cards at the best gift card rates. 
Best App To Trade Gift Cards in Nigeria?
There are tons of places, websites and mobile apps to trade your gift cards for cash. However, the best gift card trading app in Nigeria is Cardtonic.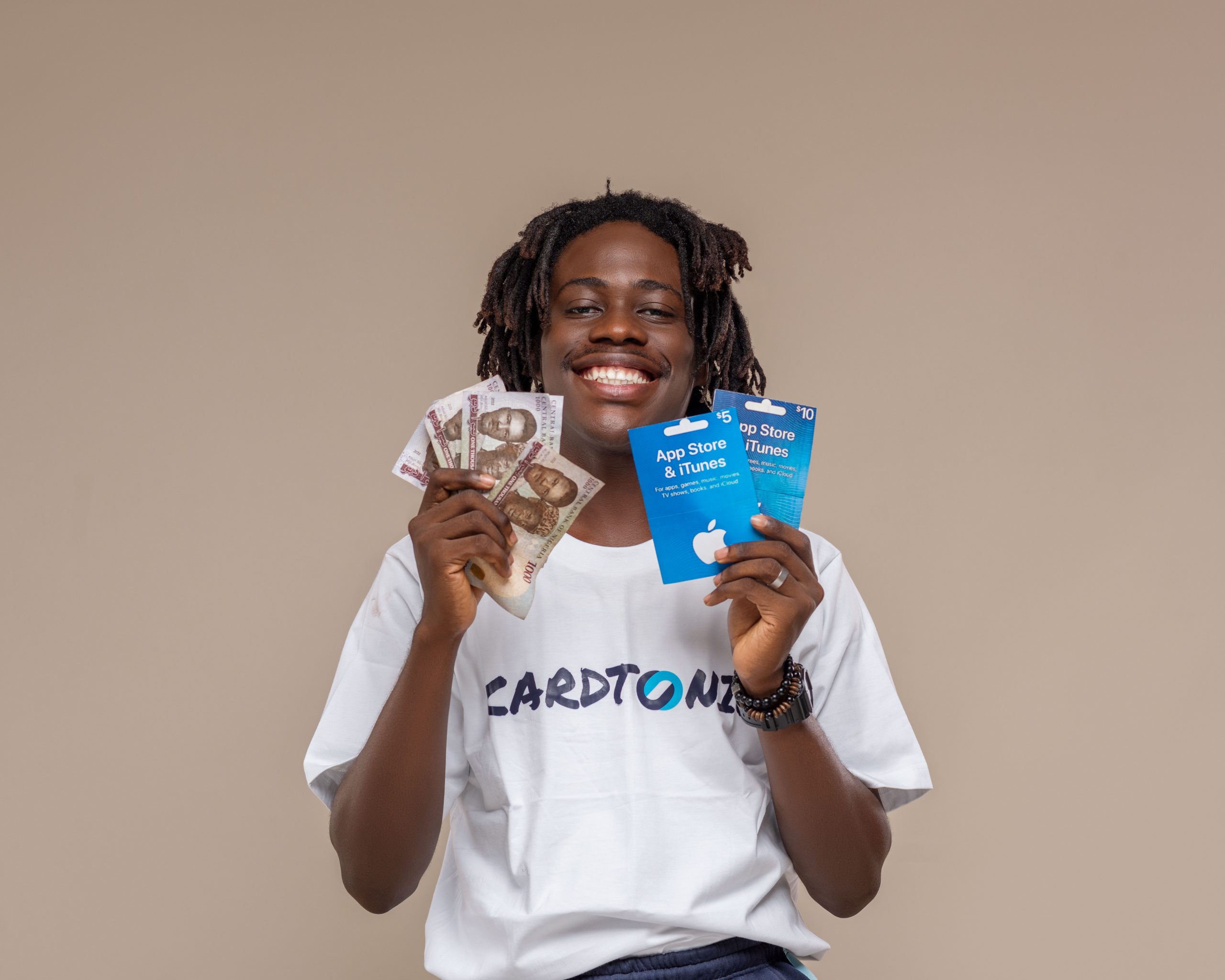 Cardtonic is a modern-day gift card trading app that helps individuals with unwanted gift cards like Amazon, Google, Apple, Itunes, etc sell them for Naira in minutes.
Cardtonic is a B2C and B2B product that bridges the gap between individuals that need cash in exchange for an unused gift card, and businesses that need discounted gift cards as payment alternatives.
Founded in 2019, Cardtonic continues to serve as the man-in-the-middle while offering gift card brokerage services, with a bright vision that vows to reduce the wastage of gift cards, year in, and year out.
The B2C product is currently available on Android, IOS and Web for the average user. And the B2B offering is currently limited to selected partners, based on strict terms and subsequent to an adequate compliance exercise.
How To Get Started on Cardtonic App 
All you need to do is; 
Register on the app  

Sell your gift cards for cash

Request Withdrawal.
Simple as that. 
This platform offers the best gift card rates and operates 24/7. So you can use your application at any time of the day. They have an effective customer support team, and you can also reach them via email, phone number, or chat with a representative on Cardtonic WhatsApp.