Everyone has been complaining about the heat in the country. After long consideration, we have decided to come out and own up to our actions. 
What we have been cooking behind closed doors over the past couple of months was hotter than our imagination, it may have affected the nation. Allow me to introduce: #Steamheat. 
What is The #SteamHeat All About? 
The #Steamheat is a campaign created exclusively for Cardtonic users, where you would be getting excessively high gift card rates on Steam cards for 30 days non-stop. 
From the 20th of November to the 20th of December 2022, the steam gift card rates on Cardtonic will be insanely high. 
"How high? " you may ask. Just look at the graph below.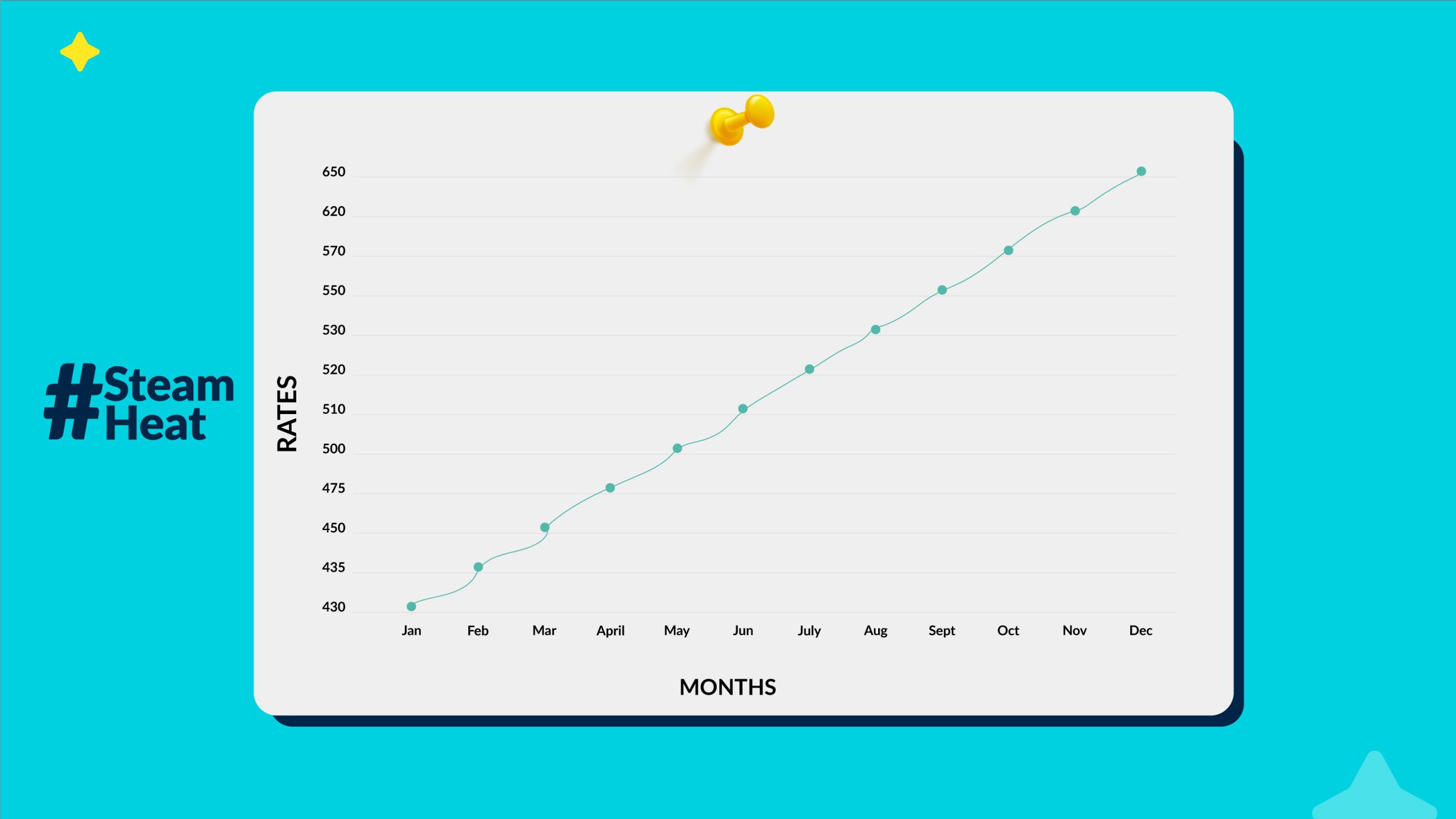 From the graph, you can see a growth of over 65% in the steam rates in less than 12 months. And it's going to keep getting higher till the end of next month.
Why is This Happening Now?
The year is gradually coming to an end and the holiday season is upon us. One of the best ways to unwind and relax is with video games, which means gaming gift cards are on the roll. The steam gift card is the perfect key to unlock thousands of games on STEAM. And because more and more people are in demand of steam gift cards, we have decided to skyrocket the rates. 
That said, we have created this massive incentive to encourage everyone without a need for their steam gift card to sell it now and get the highest payouts imaginable till the 20th of December, 2022. 
—
Asides from the obvious benefit of selling your steam gift card right now at high rates, there are some hidden advantages that you need to know about. 
Better Chance of Becoming an Odogwu:  The Cardtonic loyalty system is still very much active, and the more transactions you carry out on our platform, the higher your loyalty points become. As a level 5 user, you are automatically eligible to win a brand-new car or 1 million naira this December. 
Faster Transactions: There is going to be a special priority given to all Steam transactions on our platform. We have allocated a special team to handle steam transactions specifically during this period. Did you think you were experiencing fast transactions before? Watch out for what's coming. 
There has not been a better time to sell your steam gift cards on Cardtonic than now. You have the opportunity to get a 60% increase in payouts at a much faster pace. Utilize this moment wisely. 
The tag is #SteamHeat, and you will experience a lot of it in the coming weeks.
GET INVOLVED
PLAYSTORE: https://play.google.com/store/apps/details?id=com.cardtonic.app
APPSTORE: https://apps.apple.com/us/app/cardtonic-sell-gift-cards/id1548466084
WEBSITE: dashboard.cardtonic.com
HELP CENTER: https://help.cardtonic.com