Are you tired of carrying around a bunch of physical gift cards, or are you just frustrated with searching your inbox for digital gift cards? Well, besties, you don't have to stress yourself because I have the perfect solution. Apple Wallet! "Yes, you can add your gift card to your Apple wallet." How? Stick around bestie, I will show you.
With Apple Wallet, you will have all your gift cards at your fingertips, and you can use them whenever you need them. Isn't that cool? 
So no more excuses to avoid billing: I left my gift card at home or can't find my gift card codes in my inbox. With your Apple wallet, you are all set to conquer the world of convenience and effortless transactions. 
So get on board, besties, and embrace the awesomeness of Apple Wallet for a stress-free gift card experience.
What Is An Apple Wallet?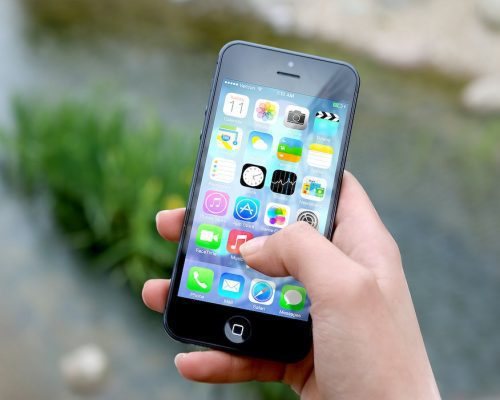 Apple Wallet was formerly known as Passbook. I bet most of my besties don't even know this. It is a native app available on iOS devices, so Android users go and rest small. What is the function of this app right? 
Its primary function is to store and manage various types of cards, including payment cards, loyalty cards, boarding passes, tickets, and, yes, gift cards. 
The app offers convenience and a secure way to keep all your cards in one place and also eliminates the need for you to carry your physical cards or search your inbox for digital ones. 
Because I have ten gift cards for someone like me, thanks to Apple Wallet, I don't have to carry all my physical cards out. Ehen ehn, what are you doing with ten cards? Well, the simple answer is, "Sapa ni o." See, just forget about me and my ten gift cards. Let's move to how you can add your gift cards to your wallet.
In addition to the wallet card storage capabilities, Apple Wallet integrates seamlessly with Apple Pay, allowing you to make quick and secure transactions using your stored cards.
How Can You Add A Gift Card To Apple Wallet
Effortlessly add a new gift card to your Apple wallet in just a few steps! Open up your Apple Wallet app first before locating and clicking on the "+" symbol. From here, you can select 'gift cards,' which will prompt you to scan or input details manually, then click 'add.'
Completing this step will lead you through necessary verification checks outlined by prompts on the screen, ensuring that once approved – voila! – access granted to store all those special occasion gifts conveniently together. Here is a step-by-step guide on how you can add your gift card to your Apple wallet:
1. Open the Apple Wallet app on your IOS device. It typically comes pre-installed on iPhones and iPads.  
2. Locate the "+" icon on the upper right corner of the screen and tap on it.
3. You will be shown different card types to add. Look for the option that corresponds to gift cards. It may be labeled as a "gift card or pass."
4. If you have a physical gift card, position it within the frame on your device's camera screen, and the app will automatically detect the card details. Also, you may choose to enter the card details manually by tapping the "enter code manually" option.
5. If you receive a digital gift card via email or an app, tap the "add or import" button and follow the on scream instruction. This may involve scanning a barcode or entering a redemption code provided with the gift card.
6. Once the card details are captured or entered, the wallet will verify and add the card to your collection. You will see the gift card listed on the app.
Note: The process of adding gift cards to your Apple Wallet may vary slightly depending on the gift card provider or retail. Some may even have dedicated apps or special instructions for adding their gift cards to the Apple Wallet.
Compatibility Requirments
For you to be able to add gift cards to your Apple Wallet, there are two main aspects of compatibility to consider: Device compatibility and Gift card compatibility.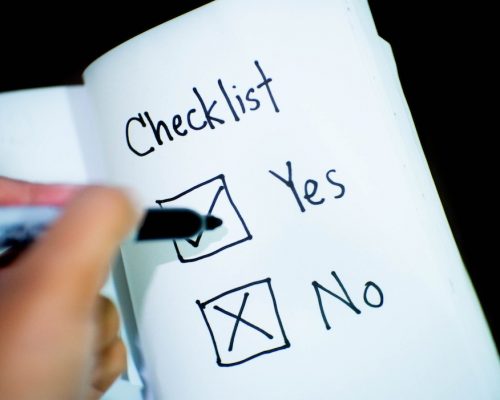 A. Device Compatibility
Apple Wallet is only compatible with iOS devices. However, it is important to note that your iOS device must meet the minimum requirements for you to be able to use the Apple Wallet. "ah, so no be everybody wey they use iPhone fit use the Apple wallet" "naso we see am bestie"! Here are some key considerations:
1. iOS Version
To use the Apple Wallet app, you must ensure your device runs on a compatible iOS version. The app is available on devices running iOS 6 and later versions. You must upgrade your iOS version to use the Apple Wallet if you use something lower than iOS 6.
2. Hardware compatibility
Apple Wallet is supported on many devices, but there are some older models that may need more functionality or specific features. You must ensure that your device supports the required features, such as NFC (Near Field Communication) for contactless payments.
B. Gift Card Compatibility
Not all gift cards are compatible with Apple Wallet, and the ability to add a gift card to your wallet depends on the policies and integration of the gift card provider or retailer. 
1. Supported Brands or retailers
Apple Wallet works well with different gift card providers and retailers, which allows you to store their gift cards digitally. This means you can conveniently store your digital version of popular gift cards from well-known brands. 
2. Limitations and restrictions
Some gift cards may have limitations and restrictions when adding them to your wallet. For example, some promotional or limited-time offer gift cards may not be compatible. Also, some gift cards may only be redeemed through dedicated apps or platforms other than Apple Wallet.
How To Check If Your Device Supports Apple Wallet
Before you try to add your gift card to your Wallet, it's important that your iOS device supports this feature. Here is how you can check:
1. Device Compatibility
You can check if your device is compatible by checking the device specifications or visiting Apple's official website to confirm if your specific device model supports Apple Wallet.
2. iOS version
If you want to verify if your device is running on a compatible iOS version, you can check with these steps: Go to your device's settings, scroll down and tap on "general," tap on "About," then look for the "software version" or "iOS version" entry to see which version your device is currently running.
If your device meets both requirements, you can proceed with adding your gift cards to your wallet. However, if your device is not compatible, you may need to consider alternative options or upgrade your device for access to apple wallet.
How To Check If Your Gift Card Is Compatible With Apple Wallet
Before you add your gift card to your wallet, it is important you confirm its compatibility; by checking the gift card information, or you can use a third-party app.
1. Gift card information: You should always look for any indication on the gift card itself or its packaging about its compatibility with Apple Wallet.
2. Third-party apps: Some third-party apps or websites allows you to check if a gift card is compatible with the Apple wallet. All you have to do is enter the details of your gift card and check if it can be added to your Apple Wallet.
Frequently Asked Questions
1. Can I Add Any Gift Card To My Apple Wallet?
Absolutely! Your wallet can accommodate certain types of gift cards. But keep in mind that there may be limitations. Not all varieties of gift cards can pair with the Apple Wallet seamlessly due to compatibility constraints.
2. Is It Safe To Use An Apple Wallet?
I understand that protecting your sensitive information is crucial, and that's why Apple Wallet has been designed with high-level security measures. Apple safeguards your personal details from any possible threats or breaches effectively. You can be confident that you are well protected.
3. How Many Cards Are Allowed In Apple Wallet?
If you're looking for an accessible way to manage your gift and credit card collection alongside other similar documents like loyalty or debit access tokens. Consider the Apple Wallet. Remember, though, that the number of cards you can store in your wallet may vary depending on your device.
4. What Else Can I Do With My Apple Gift Card?
In case including your Apple gift card within your wallet doesn't appeal to you, you don't need to worry, as there are other methods of availing of its benefits! For instance, using it as a mode of payment while purchasing applications & games on the Apple store.
Plus, if selling off the said gift card seems like a more fitting substitute at the present time, you can sell your Apple gift card on Cardtonic, and you will get cash instantly.
Conclusion 
Apple has made life easier for digital shoppers by conveniently adding gift cards to Apple Wallet. You now have access to an easy-to-use storage system that integrates seamlessly with Apple Pay and supports multiple brand-issued cards while providing added security features.
If you are looking at ways to simplify how you track or manage all of those different discount or loyalty cards, then this guide on adding them is just what you need! It's time to start embracing modern technology by enjoying hassle-free shopping using the many benefits that come from using Apple's innovative platform.