The gift card market in Nigeria has experienced steady growth over the last few years, with a CAGR of 13.3%. By 2026, the Nigerian gift card market has been predicted to increase from US$1435.0 million recorded in 2021 to as high as US$2583.9 million. These statistics beg for the need to understand the different types of gift cards available in Nigeria.  
To buttress the point, more Nigerians are learning more, purchasing and even trading gift cards daily. While most people are joining the gift card frenzy because of its popularity, they do not know which gift card types are best suited for them.
Several types of gift cards are available in Nigeria, each with unique features and benefits. Here is a brief overview of some of the most popular types of gift cards in the country:
Here Are 5 Types Of Gift Cards In Nigeria
Retail gift cards: These are issued by specific retailers and can only be used at their stores or online. Retail gift cards are a great option if you know the recipient likes to shop at a particular store.
Virtual gift cards: Virtual gift cards are digital gift cards that can be delivered via email or text message. They are a convenient option for last-minute gifting, as they can be delivered instantly.
Custom gift cards: Some gift card companies allow you to create custom cards with your design or message. This is a great option if you want to personalize your gift and make it extra special.
Multipurpose gift cards: These are gift cards that can be used at a variety of retailers or for a range of services. Multipurpose gift cards are a versatile option that gives the recipient flexibility in how they use their gift.
Pre-paid debit cards: Pre-paid debit cards are a type of gift card that can be used like a debit card, with the balance being able to be used to make purchases or withdraw cash. These cards are a good option for those who don't have a bank account or prefer to use a prepaid card for financial management.
No matter which type of gift card you choose, carefully read the terms and conditions to understand any fees or restrictions that may apply.
5 Categories of Gift Cards in Nigeria – Based on Purpose
1. Streaming Gift Cards: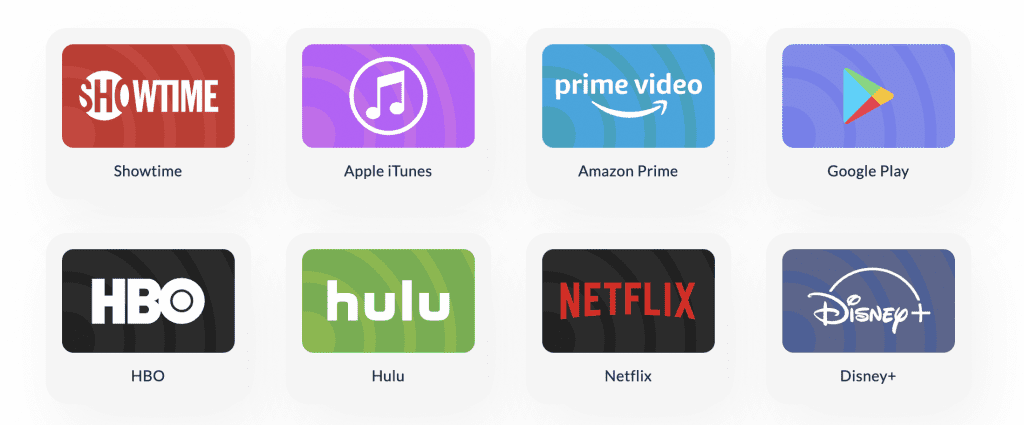 A streaming service allows users to play films and television programmes on their TV, phone, or computer directly from the internet without downloading them. Streaming gift vouchers are gift cards used on these platforms. They are used to pay for services in the place of cash or debit card. Examples of popular streaming gift cards are Netflix, iTunes, HBO etc. 
2. Gaming Gift Cards: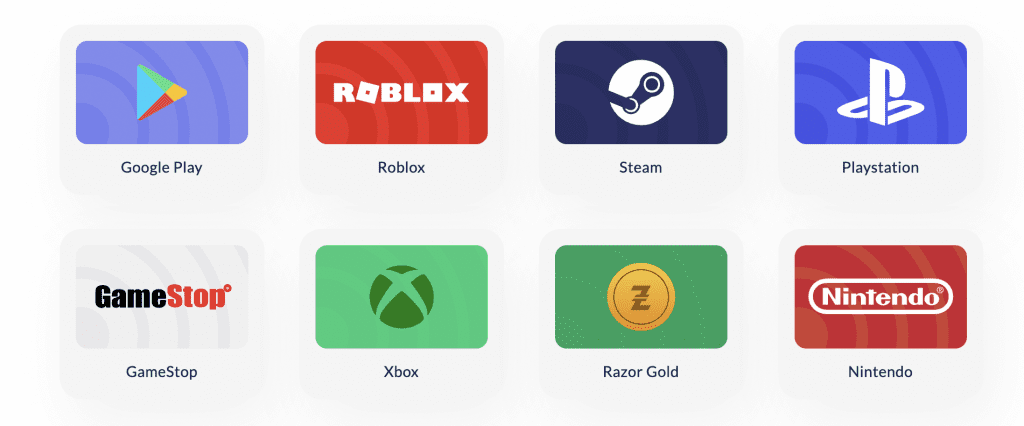 On gaming platforms, there are usually added features which are locked. Some examples of these special features are characters, locations, abilities, etc., which can only be unlocked when you pay for them; that is where a gaming gift card comes in. These gift cards act as an alternative to cash. Instead of paying cash or with your debit card, you can redeem these vouchers and use them to purchase what you want on the gaming platform. Two popular examples of gaming gift cards are Steam and Razer Gold.
3. Lifestyle Gift Cards: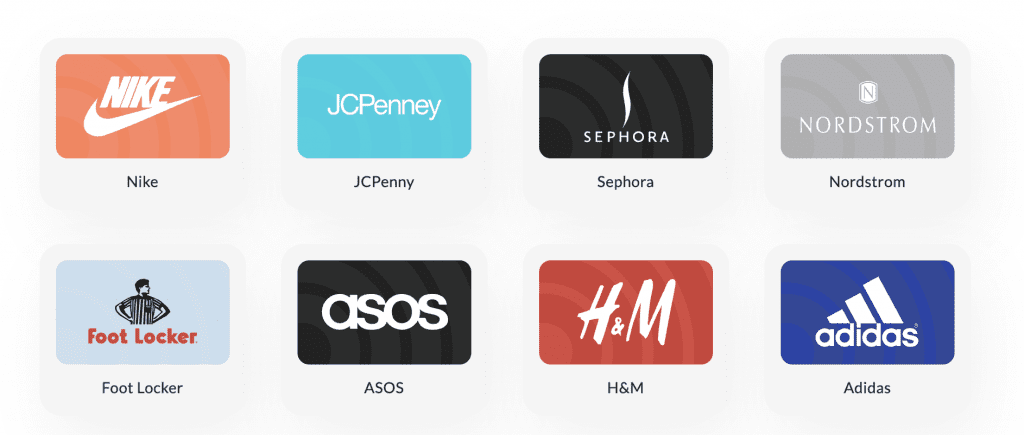 Lifestyle gift cards are used to make purchases in lifestyle, beauty and clothing outlets. Examples of lifestyle brands that issue gift cards are Sephora, Nike, Footlocker, Nordstrom, and so much more. 
Gift cards can be purchased in these stores and used to buy items in a walk-in store or website.
4. Supermarket Gift Cards: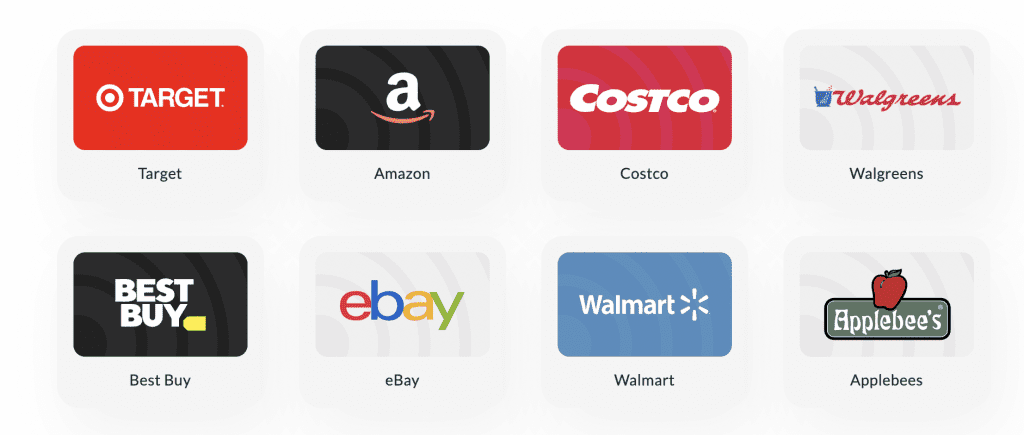 Supermarkets have long joined in on this gift card buzz. Many supermarkets across the world, online and walk-in stores, now accept, issue and accept gift cards instead of cash. Gift cards are super easy to use and offer a lot of convenience for customers. Instead of not having enough cash or even having to go around with money, they can use the lightweight, easy-to-carry-around gift cards to purchase items from stores. Many big-name supermarket brands have gift cards, such as Walmart, Best Buy, eBay, Amazon etc.
5. Music Gift Cards:

Stressed out about your favourite music streaming platform not accepting your debit card for payments? Music gift cards got you. Music platforms are not left out of the gift card wagon, as they also have their own gift cards, which you can use to purchase items and services. The most popular music gift card is the iTunes gift card.
Conclusion
There are thousands of gift card brands out there which fall into various categories. This list covers some popular categories of gift card vouchers and famous gift card brands that fall under them. Before you purchase your first gift card, research these types and find the one best suited for you.