There is nothing more frustrating than having money and not being able to spend it. Especially if the service you want to pay for is of importance to you. Sadly, this has been the case for most Nigerians in the country for a couple of months now. Because most debit cards in Nigeria don't work for apple music subscriptions, unless you have a Foreign Currency Card, it is almost certain that you would not have access to your Apple music and other Apple services. This begs the question "How Can I Subscribe To Apple Music In Nigeria?" or "How To Use Apple Gift Card To Pay For Apple Music Subscription" which we shall address in this guide.
I have seen different applications that offer virtual dollar cards recently. Some of them are good, and others have too much stress. The most convenient alternative is to buy an apple gift card in Nigeria and redeem it on your apple account; so that your apple music subscription can be automatically debited from the balance.
Where Can I Buy Apple Gift Cards in Nigeria? 
The best place to buy Apple Gift cards in Nigeria is Cardtonic.com.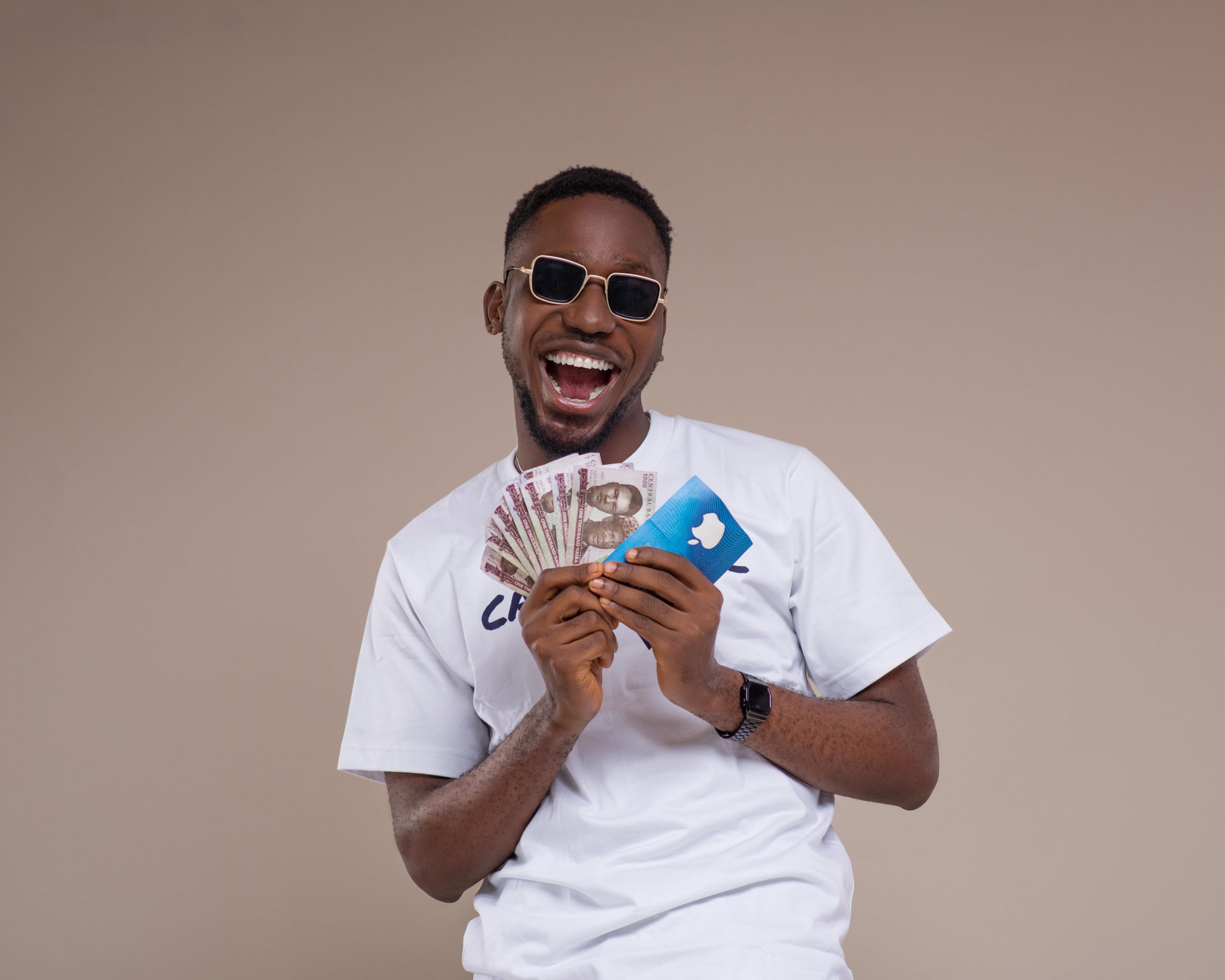 It is no longer news that you can now buy your gift cards on Cardtonic. This is one of the best apps in Nigeria, where you can get Apple Music gift cards at the most affordable rates. 
Why Cardtonic remains the best place to purchase apple music gift cards in Nigeria is that you are buying directly from the company, not different unknown sellers like Jumia or Konga. And we are focused majorly on this, unlike convenience stores that sell almost everything.
You are also given an array of options to pick from when it comes to the amount you want to buy and also the quantity desired. Now that you know where to get this digital asset in Nigeria, the next thing is to understand how to redeem apple gift cards. 
How Can I Redeem My Apple Gift Card or Apple Code?
Apple Music is open to all types of device owners. You do not necessarily need to own an iPhone to use this platform. This is why I would be showing you how to redeem your gift card via iPhone, iPad, iTouch, Mac, Windows, and Andriod.
Before you redeem the apple gift card, you can check the balance to be sure it's active and not used already.
How To Redeem Apple Gift Card on iPhone, iPad, or iPod touch
 Gently peel or scratch the covered area on your gift card.

On either of the above-mentioned devices, open the App Store.

At the Top right part of your screen, tap "sign in" or the photo icon.

Select Redeem Gift Card or Code.

Input a 16-digit code on the back of the card or use your camera to scan the code.

Tap Done.
How To Redeem Apple Gift Card on
a Mac
Peel off the shaded area on your gift card.

Open the App Store on your Macbook.

Tap on your name or the sign-in button.

Click Redeem Gift Card.

Use your Camera to scan the code or manually type in the 16-digit code on the back of the card.
How To Redeem Apple Gift Card on
 Windows PC
Because there is no App store on Windows, this is going to be slightly different.
Open the Itunes App on your laptop

Scratch or peel your Gift card code

Select the account from the menu bar on the top right part of your iTunes window

Select redeem

Sign in and follow the instructions on the screen 
How To Redeem Apple Gift Card on
Android Device
Look for the 16-digit code and peel the label if needed 

Open the Apple Music app on your device 

Tap the menu button, then select "Account".

Click on Redeem Apple gift card code.

Enter the 16-digit code. Then tap Redeem.
How Can I Use My Apple Gift Card to Pay For an Apple Music Subscription?
After Redeeming your gift card or code, your monthly subscription would automatically be deducted from your gift card balance. However, if that is not the case, all you need to do is;
1. Open the Music app,
2. On "Listen Now", tap the profile icon on the top right part of your screen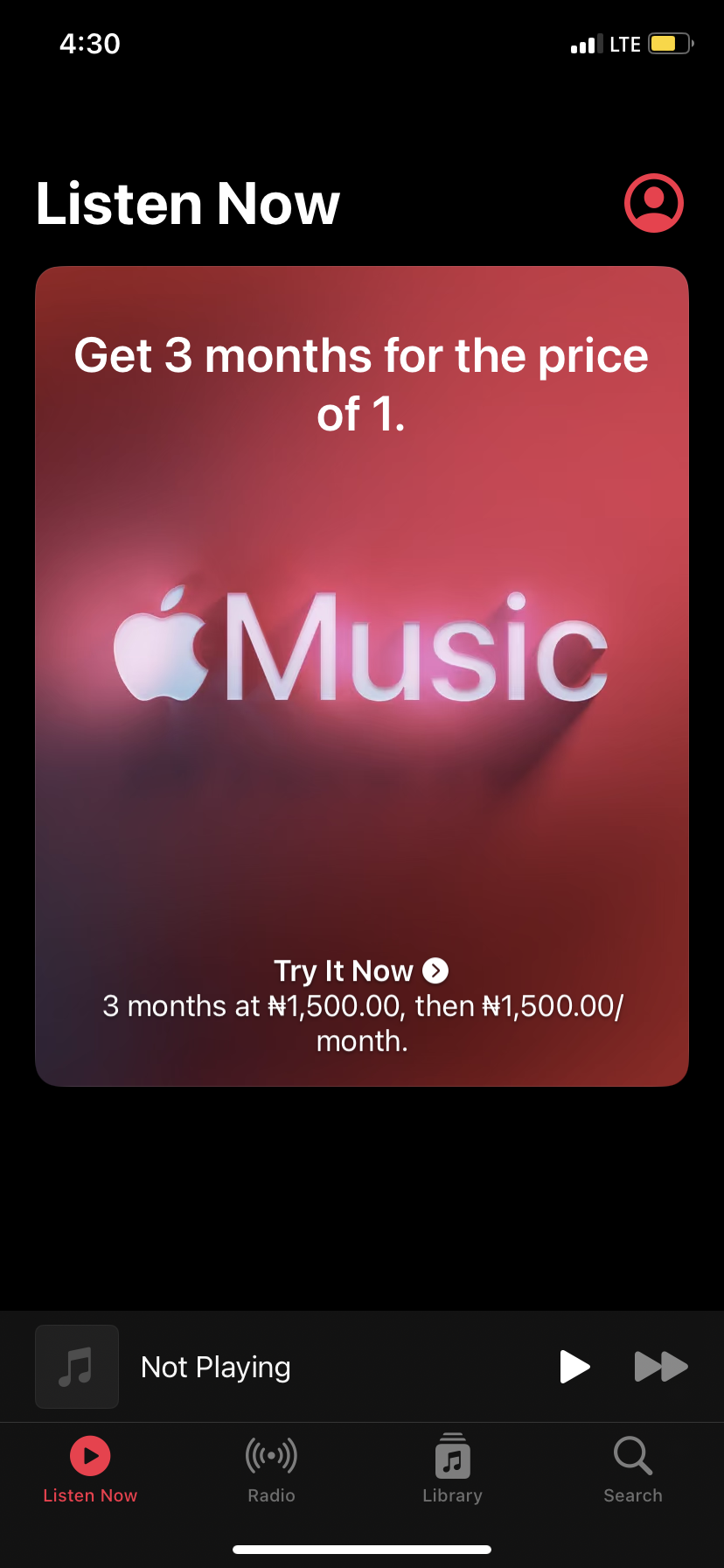 3. Click Join Apple Music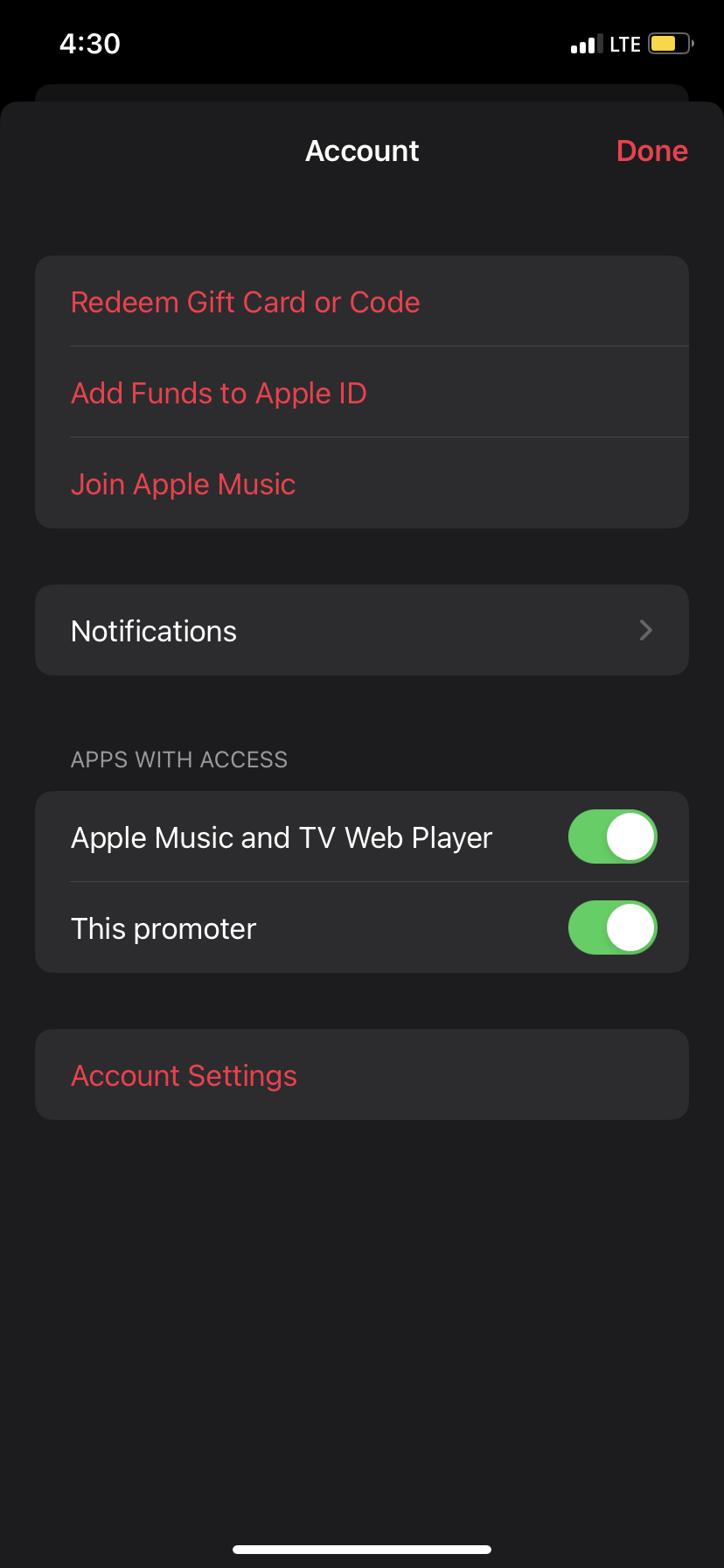 4. Select Start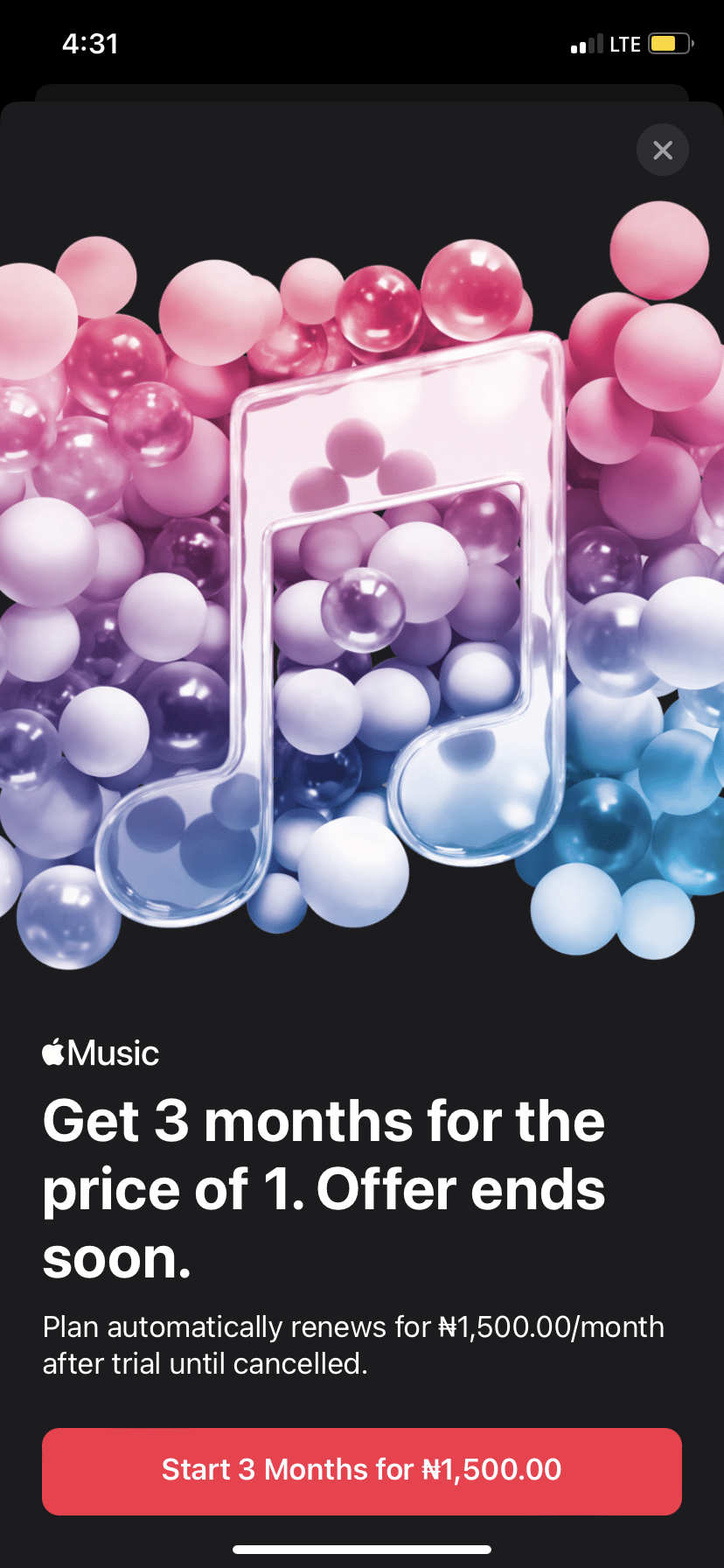 5. Then tap the "subscribe" icon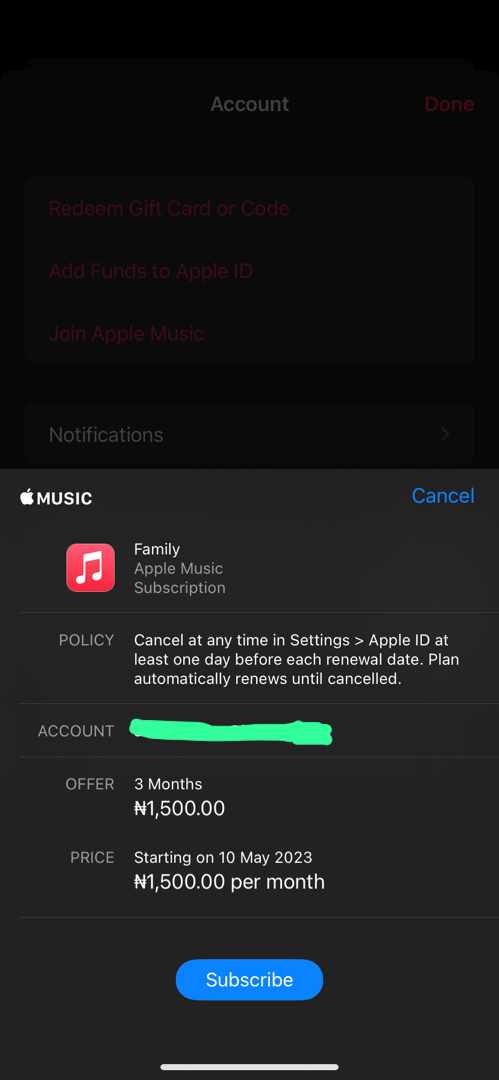 Note: You can only redeem Apple gift cards in their region. For example; A USA Apple gift card can only be used in the United States.
Conclusion
In conclusion, using an Apple Gift Card to pay for an Apple Music subscription is a simple and convenient process that can save you money in the long run. Whether you received a gift card as a present or purchased one yourself, following the step-by-step tutorial outlined in this article will help you easily redeem your gift card and start enjoying all the benefits of Apple Music. So, go ahead and give it a try, and start enjoying your favorite music and playlists today!