I like to believe I am a simple guy; happiness doesn't take much. I find joy in the little things in life, such as; working out in an empty gym, cracking open a bottle of cold beer after a long day of work, or getting my packages from Amazon. 
Due to the economy, and my limited funds, I have not been able to enjoy the last one as frequently as the others. So when those Amazon deliveries get to my doorstep, best believe I am over the moon. Because I love shopping on Amazon, I decided to search online and look for cheaper alternatives to satisfy my indulgence. You may call this being spoilt, but I refer to it as protecting my mental health. This is why perspective is key.
During my research, I discovered that cash isn't the only means of purchasing items on Amazon. Yeah, you read that right; you can also use gift cards as a means of payment. 
I was elated when I figured this out because my uncle has been sending me gift cards for my birthday since I was 15, and I never had use for them. I rushed to my drawer to check the gift card brand and realized they were Vanilla. To my surprise, Amazon accepts those as well.  I learnt all about using Vanilla gift cards on Amazon, and It's safe to say that I've been smiling all year long. 
You might be thinking, how did I do that? I know it seems weird, I felt so, too, until I figured out how it worked, and now I'm going to be passing that knowledge down to you.  You're welcome! 
How To Purchase Items on Amazon With a Vanilla Gift Card
There are eight major steps you need to follow to purchase items on Amazon with a Vanilla gift card, and they are; Buy a Vanilla gift card, head to the Amazon website and sign in, click on your account, select your payments, tap the add a card icon, input your gift card details, proceed to shop, and finally, head to checkout. 
1. Purchase a Vanilla Gift Card : 
Unless you already have one, you would need to purchase a Vanilla gift card before you can use them as a means of payment on Amazon. You can either check the Visa website or buy your gift card from Cardtonic in other to avoid any foul play. 
2. Head to The Amazon Website and Sign-in. (Note you have to create an Amazon account if you do not have one)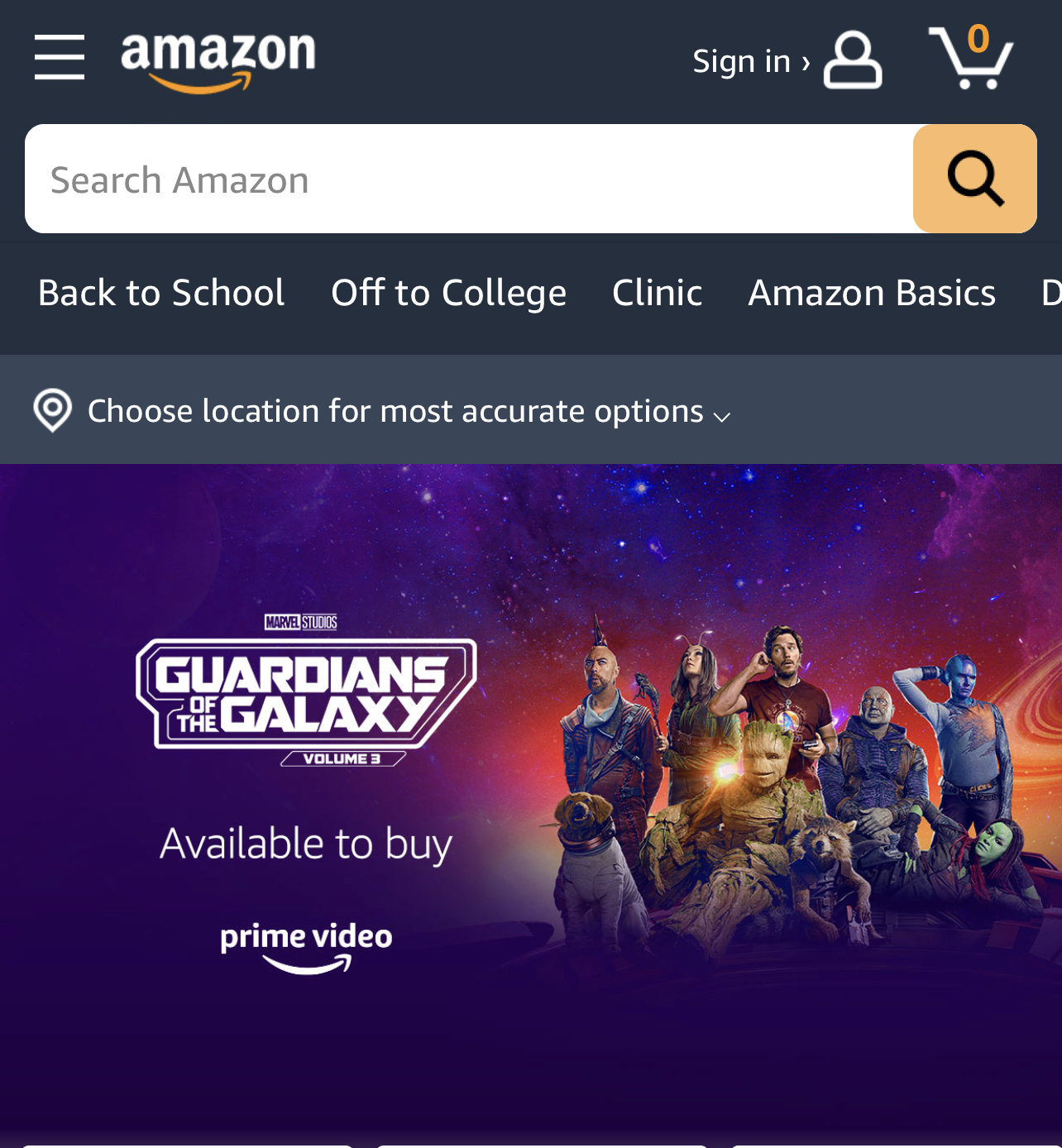 3. Click on "Your Account"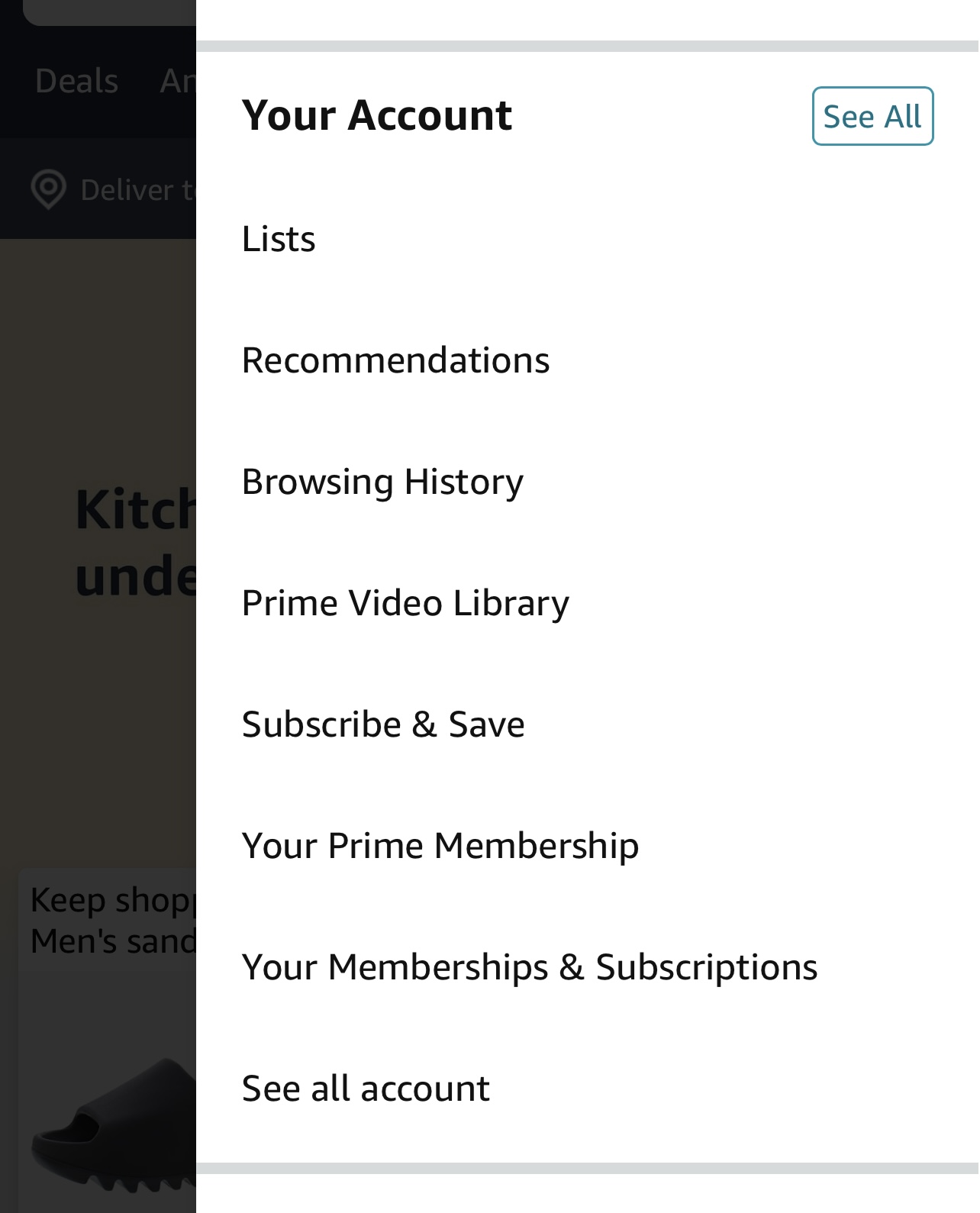 4. Select the see all option and then scroll down to the payments section.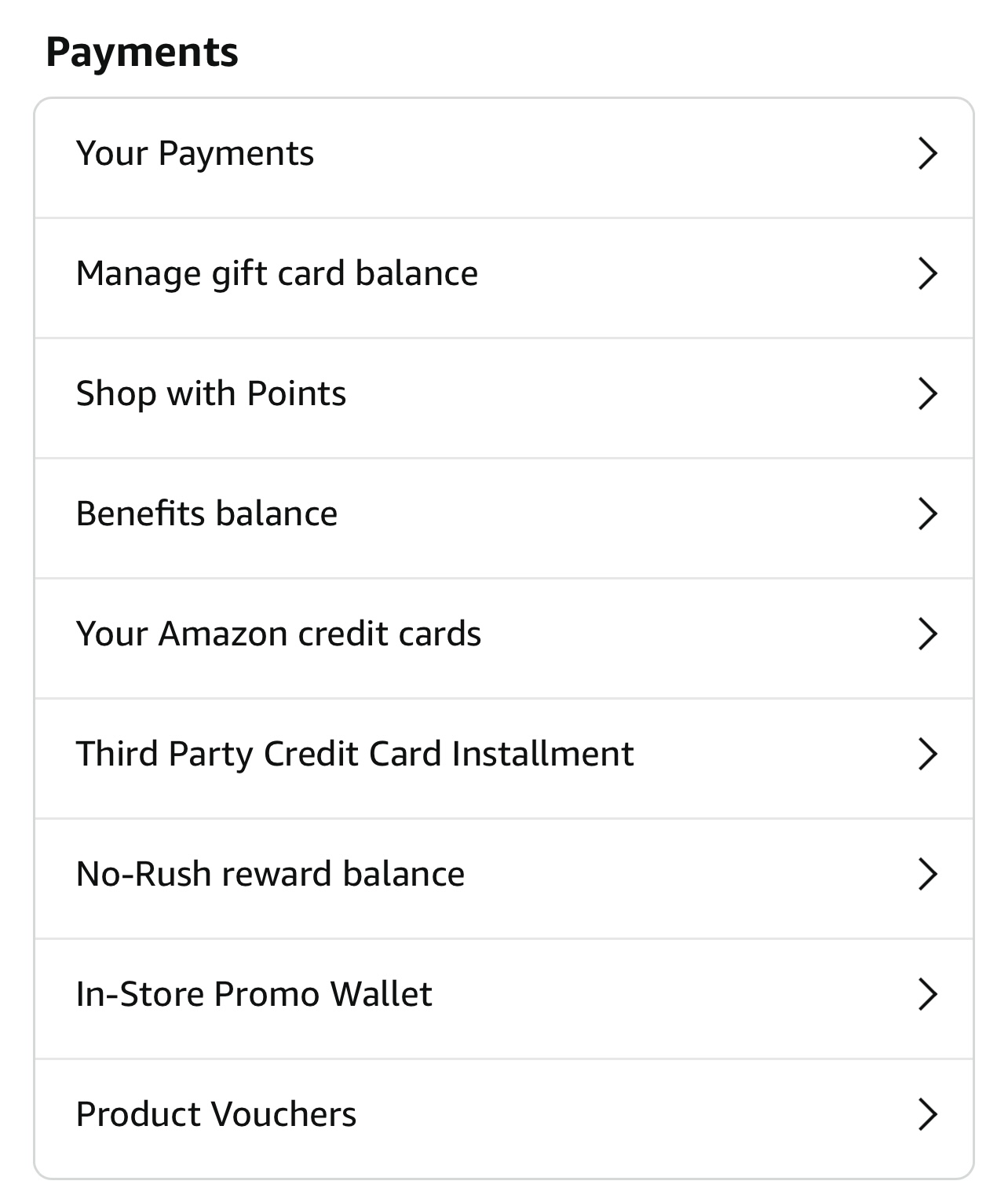 5. Click on "Your payments" and then tap the "Add a Card" icon.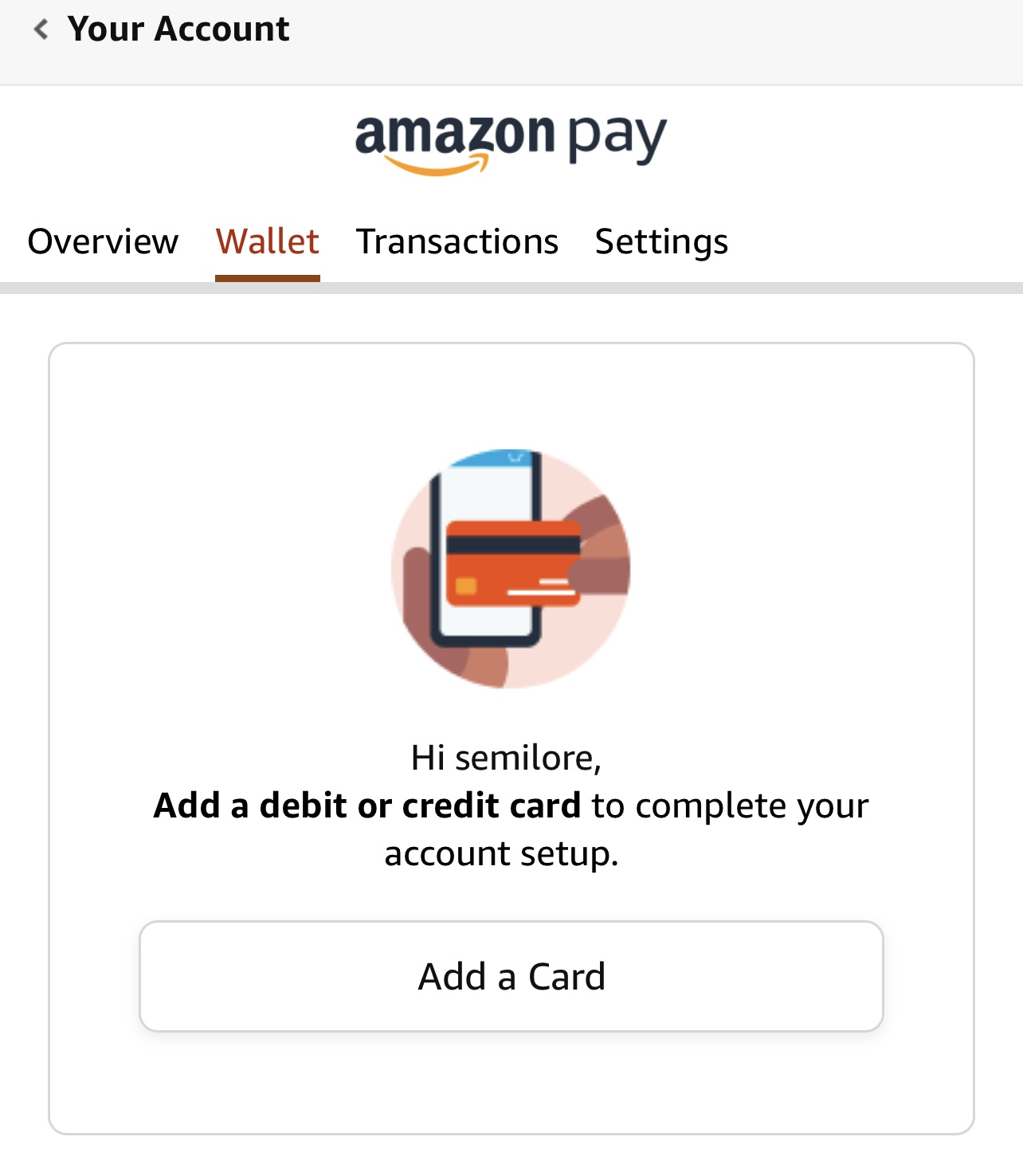 6. Input your gift card details and then add your card.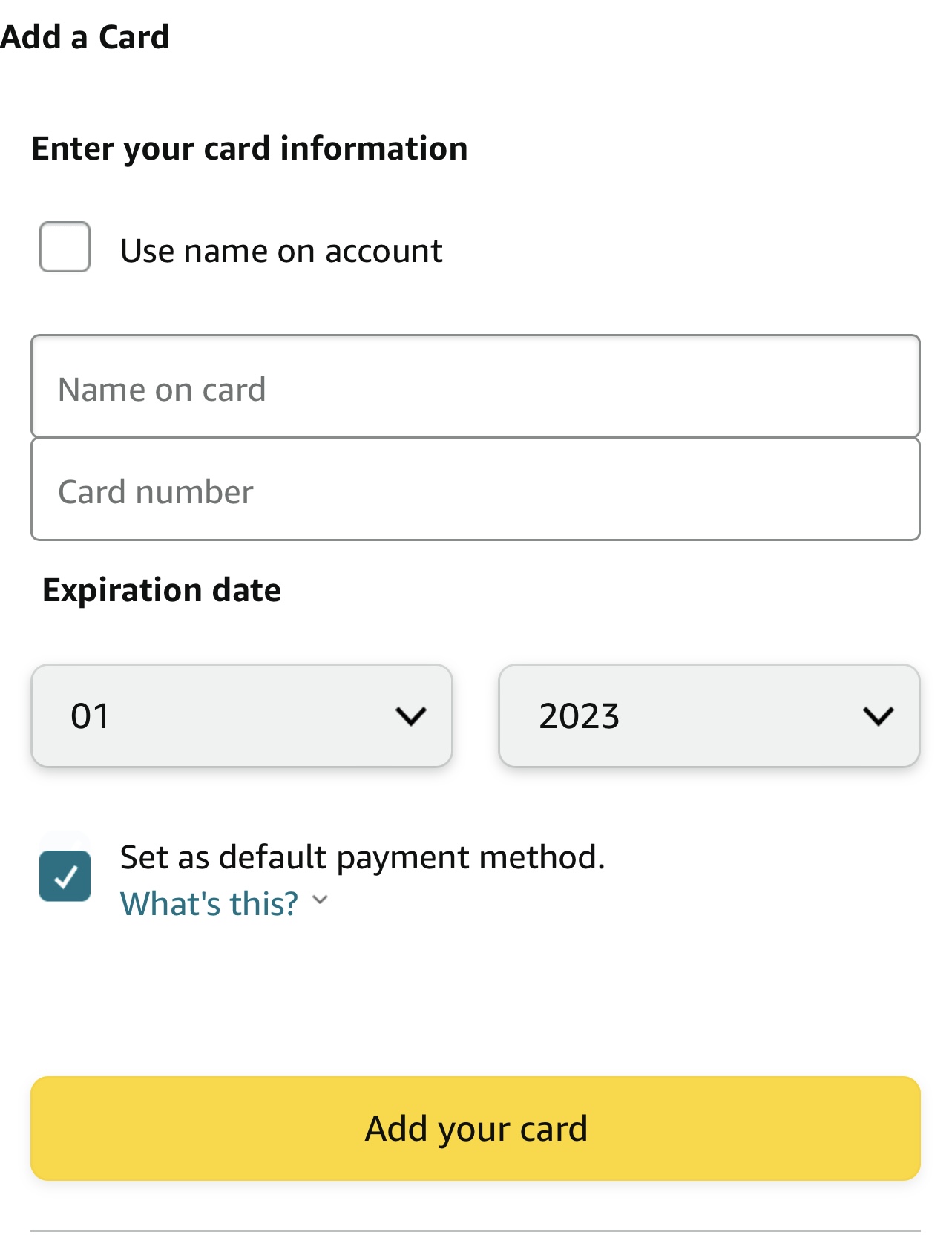 7. Now, to the fun part. Head to the Amazon website and pick the items you wish to purchase.
8. Once you are done shopping, head to the checkout and select gift cards as your preferred payment method. Click on your Vanilla gift card, and submit payment. Once your payment has been confirmed, you can start counting down the days until you receive your beloved package. 
Note: Always remember to check your Vanilla gift card balance before shopping to ensure you have enough funds to cover your bill.
Frequently Asked Questions About Using Vanilla Gift Card On Amazon
1. How Do I Add a Vanilla Gift Card to My Amazon Account?
Easy! All you need to do is head to your account settings on Amazon, click on Amazon Wallet and then tap add debit or Credit Card. Now input your Vanilla gift card details and then save it. That's all! 
2. How Do I Use My Visa Gift Card on Amazon?
Once you have added your Vanilla gift card to your Amazon wallet, all you need to do is proceed to check out, select gift card as the preferred payment method, and click on pay. 
3. Where Can I Use My Vanilla Gift Card?
Vanilla gift cards can be used to make payments anywhere Visa is accepted as a means of payment. Aside from shopping, you can also use your Vanilla gift card to get money. All you need to do is to sell your vanilla gift card on Cardtonic for the best rates in the market. 
Conclusion
Using a Vanilla Gift Card on Amazon is a straightforward process that empowers you to shop conveniently without sharing sensitive financial information. If you are anything like me and enjoy shopping on Amazon on a budget, Vanilla gift cards are an ideal way to cut your shopping costs. All you need to do is buy a Vanilla gift card from Cardtonic or the Visa website, sign into your account on Amazon, add your Vanilla gift card to your Amazon wallet, shop and then add then head to the checkout. Alternatively, you can use your Visa gift cards to pay for items anywhere Visa is accepted as a means of payment or sell your Vanilla gift card for cash on Cardtonic.