The American Express gift card serves you better than other types of gift cards. This is because AMEX specializes in providing payment cards to both individuals and businesses.
Thousands of AMEX gift cards are circulating worldwide, which may confuse the ordinary person. You may come across some Amex gift cards that are highly decorated, then see another with a very plain and vanilla design. Do not fret; this article will familiarize you with the different types of Amex gift cards and their pictures.
Types Of Amex Gift Cards
The three major types of AMEX gift cards include; Personalized AMEX gift cards, Standard AMEX gift cards, and promotional AMEX gift cards. 
1. Personalized Amex Gift Cards: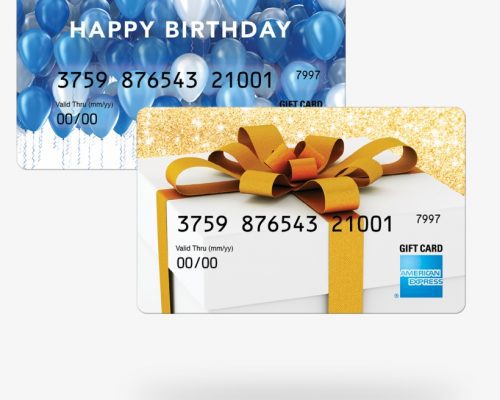 This type of Amex gift card is majorly used for gifting purposes. This is because you can choose, edit and design the images, font, and text on this AMEX gift card. 
It serves as a more thoughtful present when you want to show appreciation to your loved ones. However, you can also personalize an Amex gift card for yourself if you have an eye for design or want your Amex gift card to stand out from the crowd. 
The personalized Amex gift cards range from $50- $5000. 
2. Standard Amex Gift Cards: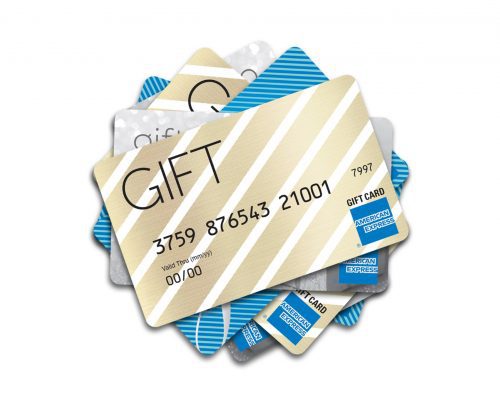 This is the most common type of AMEX gift card currently. Standard Amex gift cards are issued and sold by the brand with a uniform design. Standard Amex gift cards come in physical and digital forms,  and can be purchased online or at physical retail stores. 
3. Promotional Amex Gift Cards: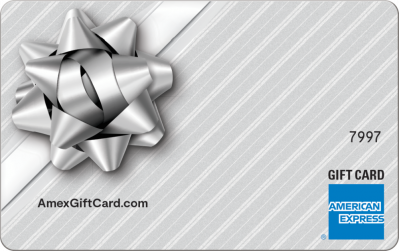 This is more of a strategic and marketing-inclined type of gift card. They are majorly not for commercial use and are gotten either from campaigns run by the brand or from giveaways. The major uses of promotional Amex gift cards are to increase brand visibility, acquire new users, and retain existing customers. 
How To Identify Different Pictures of AMEX Gift Cards
AMEX gift cards have distinct features. The three significant ways to identify an Amex gift card are by the brand name, ribbon image, and card details. 
1. The Brand's name
The brand name is one of the most recognizable features of the AMEX gift card. Every AMEX gift card would have "American Express" written on it in a square shape which would be visible. 
2. Ribbon Image
Although the general design of AMEX gift cards differs, one common thing these gift cards have are ribbon images. Looking at AMEX gift cards closely, you will notice a gift-like design with a ribbon tied on top of it. 
3. Card Details
All Amex gift cards consist of 15 digits, usually located at the front of the gift card, and a 4-digit CVV at the back of the AMEX gift card. The 15 digits do not contain any alphabets or special characters on the Amex gift card.
Conclusion 
AMEX gift cards are not like any other gift card out there, like the steam gift card or apple gift card. This is because they are open-looped. They can be used to pay for items everywhere Amex is accepted as a means of purchase. 
Because AMEX is a card provider, every brand they work with has its distinctive design, so it may be slightly hard to identify AEMX gift cards. Luckily for you, I am here to help. The three major categories of AMEX gift cards are; Personal, standard, and promotional. And the top 3 ways to identify these gift cards are by checking the brand logo, ribbon name, and card details.