Are you tired of the same old routine and eager to watch all the hottest shows on Netflix? Well, guess what? I have some mind-blowing news that'll take your entertainment experience to the next level!! Now you can Netflix and chill like a boss without all that stress of entering your credit card details every time. All you have to do is buy a Netflix gift card, and I'm here to walk you through the whole deal of buying and redeeming them.
How To Buy Netflix Gift Cards on Cardtonic
Here is how to buy a Netflix gift card on Cardtonic: Open the Cardtonic app and sign up and you can buy that Netflix gift card and watch your favourite movies and series. But just in case you need more details. Here's a breakdown: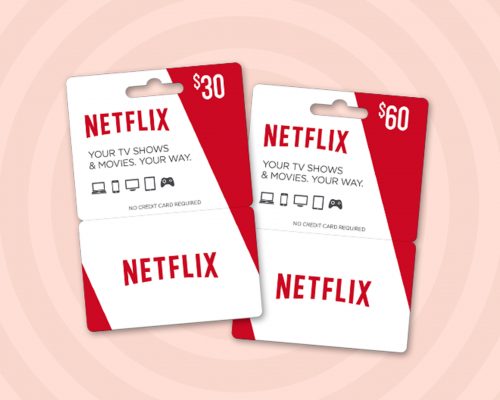 A. Download The Cardtonic App
First, you have to download the Cardtonic app. Head to the Google Play or Apple App Store to download the app. And if you prefer to use the website, no worries! You can create an account from our website.
B. Registration
You must fill in some details: your name, email address, country, etc. We'll send you a verification link to your email. Just click on it, and boom! You're all set.
C. Step-by-Step Guide To Buying Netflix Gift Cards on Cardtonic
1. Once you are on the app, look for the "Buy gift cards" button on the dashboard and click on it.

2. Select the country you want to get the Netflix gift card from. Let's say the United States.
3. Pick the "Netflix gift card" as the card you want to buy.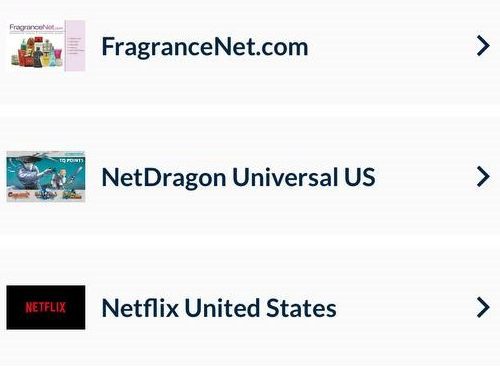 4. Select your card unit and quantity.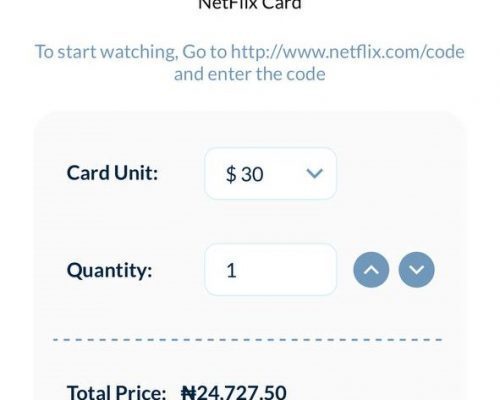 5. Complete the buying process by clicking the "Proceed to payment" button. Once your transaction is approved, you will receive your Netflix gift cards code instantly. No stress!
How To Redeem Netflix Gift Cards Online
Now that you got your Netflix gift card from Cardtonic, it's time to redeem your gift card and start watching your favourite series and movies: Head to the Netflix website and sign in to your account. Then, click the profile section to find the option to redeem a gift card. Type that gift card code like a boss, hit submit, and bam! You're good to go!
1. Head Over To The Netflix Website or Pop Open The Netflix App:
Type in the Netflix website on your computer or tap on the Netflix app on your phone.
2. Sign in or Create a New Account:
If you already have a Netflix account, no worries. Just sign in using your login details. But if you're a newbie, you must create an account.
3. Find The "Account" or "Profile" Section:
Once you're in, look around for the "Account" section.

4. Redeem The Gift Card or Enter The Code:
Keep your eyes open for the option "redeem a gift card" or "enter a code." It's usually seen in the "membership & billing" or redeem section. Click on it.

5. Type In The Code From Cardtonic:
Type in the Netflix gift code from Cardtonic. Make sure you double-check to make sure you're getting it right.

6. Hit That "Submit" or "Redeem" Button, and Boom!
Click the "submit" or "redeem" button, and watch the Netflix gods do their thing. Your account will get topped up with the gift card's value, and you're ready to watch your favourite shows like there's no tomorrow!
Frequently Asked Questions About Buying And Redeeming Netflix Gift Cards
1. What Is A Gift Card Pin Or Code For Netflix?
A Netflix gift card pin or code is an 11-digit number that allows you to access all the content and features on Netflix by redeeming them on the Netflix website or app.
2. Where Can You Find This Gift Card Pin or Code?
The gift card code is usually found on the back of a physical gift card, and if you have an e-gift card, the codes will be provided electronically.
3. Do Netflix Gift Cards Expire?
No! Netflix Gift cards don't expire. You can use them anytime without worrying about an expiration date.
4. Can I Use Netflix Gift Cards In Nigeria?
Yes. Netflix gift cards can be used in Nigeria. You can easily buy a Netflix gift card in Nigeria from Cardtonic for a stress-free subscription payment.
5. How Can I Pay For a Netflix Subscription With Gift Cards?
If you want To pay for Netflix with a gift card, follow these steps:
Get a Netflix gift card from Cardtonic
Sign in to your Netflix account
Go to the gift card redemption page
Enter the code from your gift card
Validate the code, and the gift card value will be added to your Netflix account.
6. Can I Use Netflix Without Payment?
No, you can not use Netflix without payment. You need to have a paid subscription to access its features and content.
Conclusion
Cardtonic is the boss when it comes to getting those sweet Netflix gift cards. Our user-friendly platform allows you to get the desired amount without stress. And guess what? Redeeming the gift card on Netflix is a piece of cake too!
So, what are you waiting for? Don't you want to watch all your favourite shows without any interruptions? Head over to Cardtonic right now, grab your Netflix gift card, and get ready to dive into a world of unlimited streaming! It's time to Netflix and chill like a boss!