There are many benefits to shopping online, compared to physical shopping. It is less stressful, less time-consuming, and probably even cheaper. Everyone is looking for convenient, and better ways to make their lives easier. So whether you are buying gift cards for loved ones or yourself, the best way to purchase them is online.
Because the internet is massive, I have decided to help you streamline your search and recommend the two best places to buy gift cards online.
Where To Buy Gift Cards Online
As of November 28, 2023, The two best places to purchase gift cards online are either from the gift card brand or on Cardtonic. 
1. How To Purchase Gift Cards From The Brand 
Gift cards come from brands, restaurants, or businesses. For a gift card to exist, it means a business/ brand is trying to promote itself and simplify payments for its customers. This means there is a 99.9% chance that you can buy your desired gift card from the brand directly.
 All brands are unique, so there is no uniform way of buying gift cards from brands online. However, the most common way to buy a gift card from the brand online is to; Head to their website, and search for "gift cards", you may either see a list of websites that sell their gift cards or an option to buy directly from theirs. Select your desired amount and form, then head to the checkout. Choose your preferred method of payment, and then you are good to go.
2. How To Purchase Gift Cards From Cardtonic 
Cardtonic is your next best option to buy gift cards online especially if you are based in Nigeria or Ghana. This is because the majority of the international gift card brands either do not have a Ghanaian/ Nigerian outlet or take too long to deliver to these countries. 
Asides from the availability of almost every gift card you can think of on Cardtonic, we are also a secure platform that gives you the most affordable rates in the market. 
Getting Started on Cardtonic
Now that you are aware of the many benefits you can get from selling your gift cards on Cardtonic, I am sure you are eager to experience it firsthand. 
To get started on Cardtonic, you need to download the Cardtonic application either from the IOS or Google play store. Alternatively, you can also gain access to Cardtonic via the web. Simply visit the Cardtonic website. 
Secondly, you would need to register to become a full Cardtonic user. Registering on Cardtonic entails inputting personal relevant details such as; your full name, email address, bank account number, etc.
The next step is where all the fun happens, which is buying your gift cards.
Buying Gift Cards on Cardtonic
To buy gift cards on Cardtonic; head to the Cardtonic application or website, click on buy gift cards, select your desired country, pick your preferred gift card, click on the amount and quantity you intend on buying, and then proceed to payment. 
1. Head to your Cardtonic Application or the Cardtonic website.
2. There is an option to either buy or sell gift cards on the homepage, click on the "Buy Gift Cards" Section.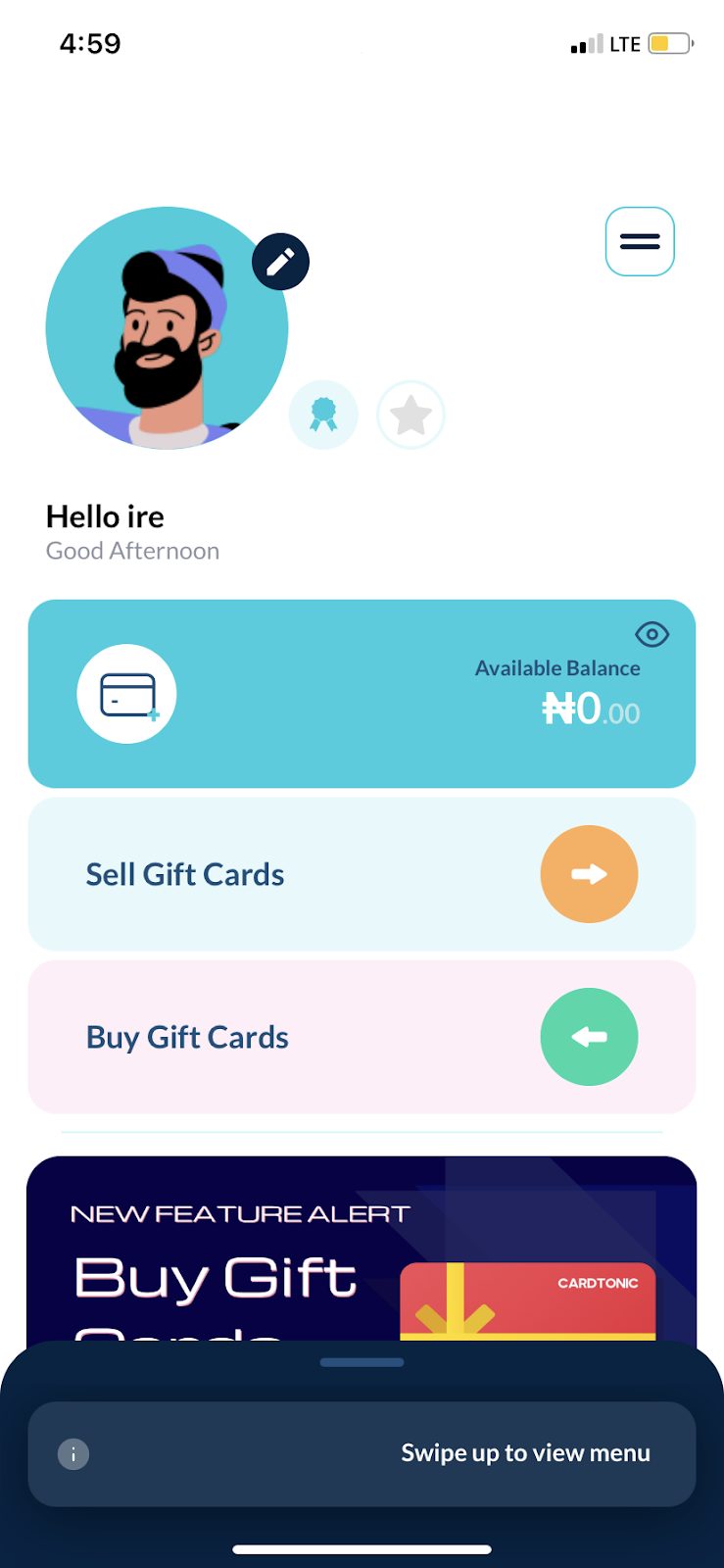 3. Search for your gift card country either by scrolling down manually or typing the name of the country in the search box.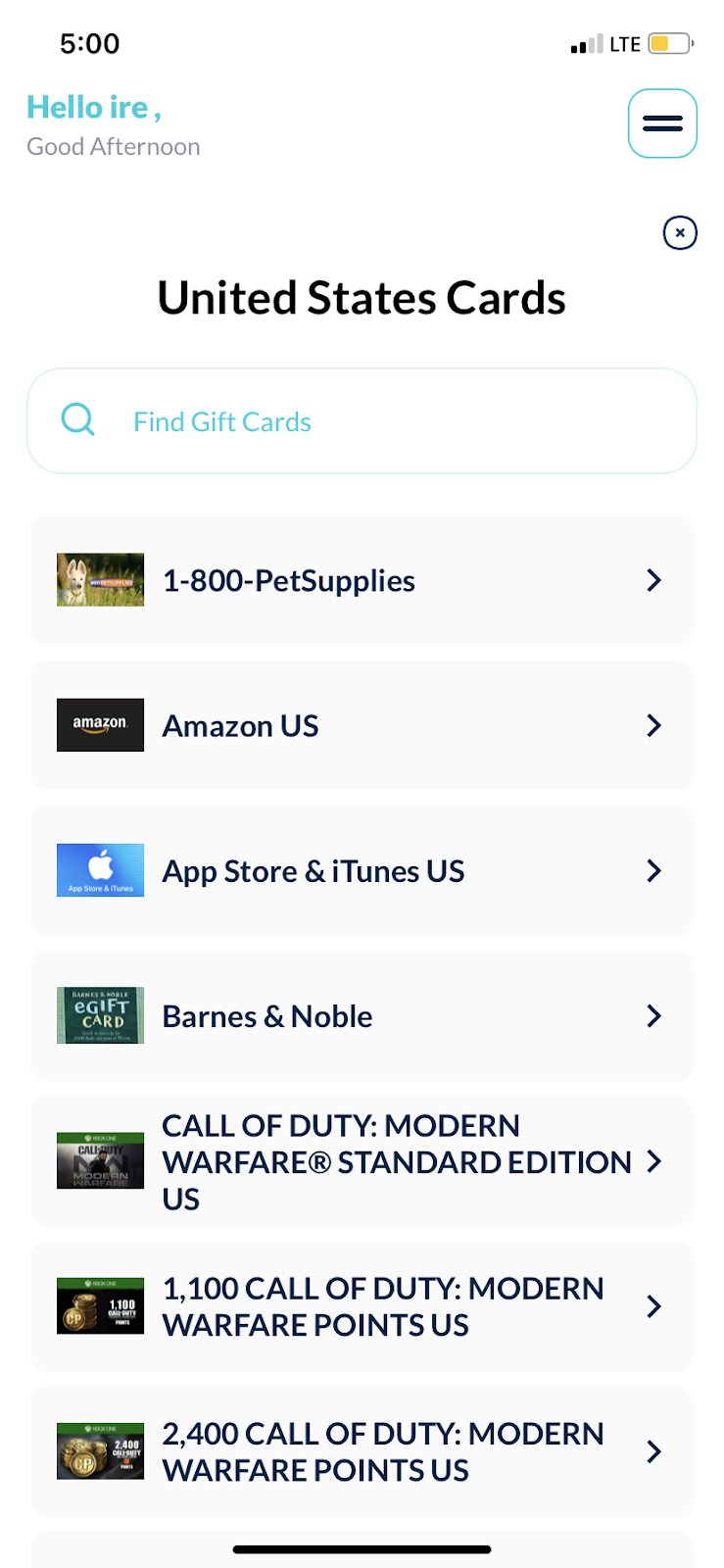 4. Once you have selected your desired country, for example; the United States, pick the exact gift card you intend on purchasing.
5. Input your desired card unit and quantity. This means the gift card amount and number of gift cards you want to buy.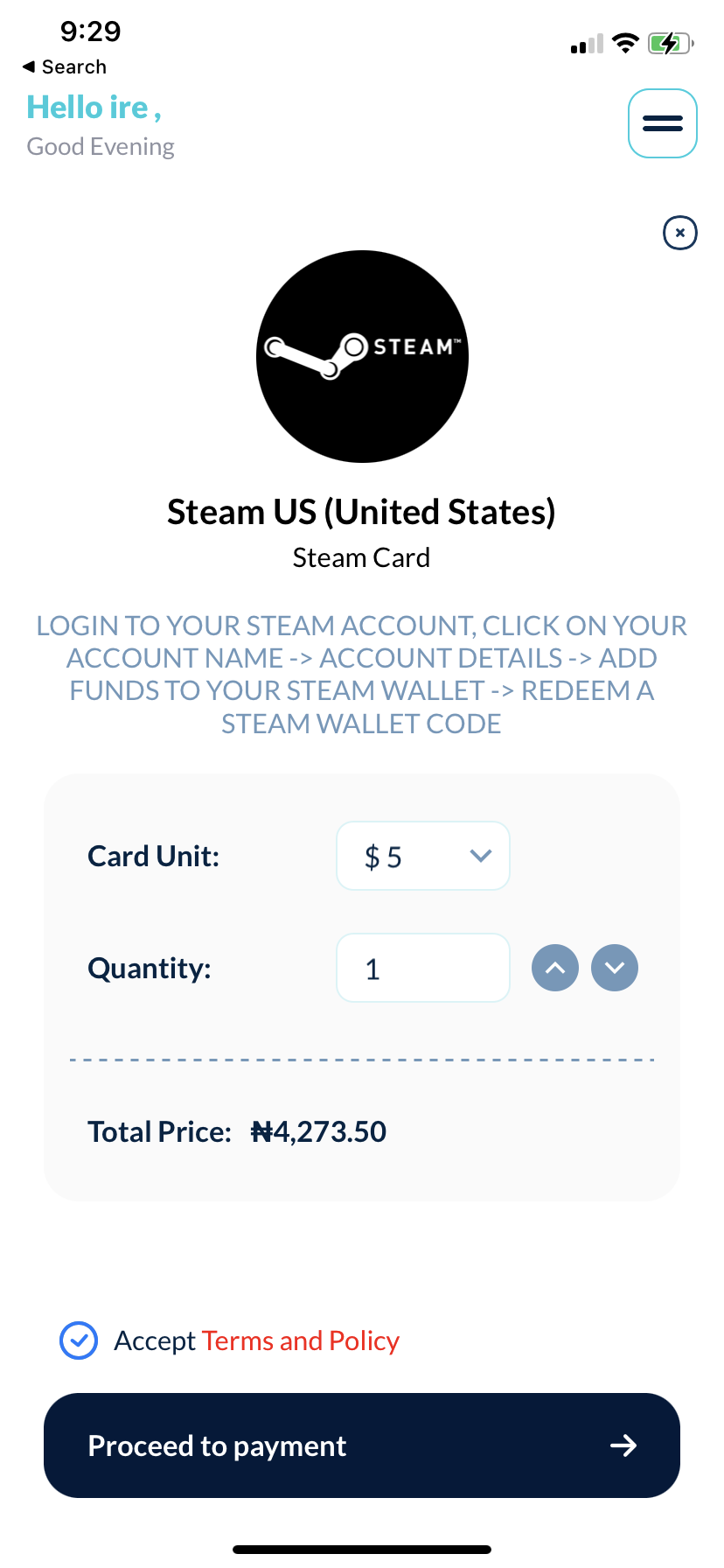 6. Finally hit the proceed to payment button.
After your payment is successful, you would need to fill in your delivery details, and your physical gift card would arrive within 2/3 days. However, you receive your digital gift cards instantly via email.
This is how to get gift cards online in Nigeria.
Conclusion
There is no doubt that buying gift cards online is much more convenient and quicker than buying them physically. One of the very few downsides to online shopping is the large number of options you have to choose from. It can get overwhelming especially if you are buying the item for the first time.
If you are looking to get gift cards online, the best places to check are either from the brand or on Cardtonic.
Buying gift cards from the brand would be a better option for you if you live abroad. However, the best app to buy gift cards online in Nigeria and Ghana is Cardtonic.