It was midday, Feb 14th of that year, and I hurriedly called every retailer I knew, looking for what gift card to get for my girlfriend. She had reminded me two days earlier, but I completely forgot. I wasn't sure what she wanted, so I knew I had to get her a gift card.  But the real question was, "What's the top Valentine's gift card I can buy?"
You may have been in a similar situation and thought about the best gift card to give someone you love for Valentine's Day. Do not fret; I have compiled the top seven Valentine's gift cards you can buy.
When choosing a perfect gift card to give someone for Valentine's, it is great to remember their interests and favourite stores. Be sure to personalise the gift and also consider your budget.
At the end of this piece, I hope to end your hesitation so you can jump right in and pick the best gift card to give your favourite person.
Top Valentine Gift Cards You Can Buy
Some of the top Valentine's gift cards you can get in 2023 include Sephora, Nordstrom, Amazon, Visa, Apple, Macy, Etsy, Xbox, and PlayStation gift cards.
1. Sephora Gift Card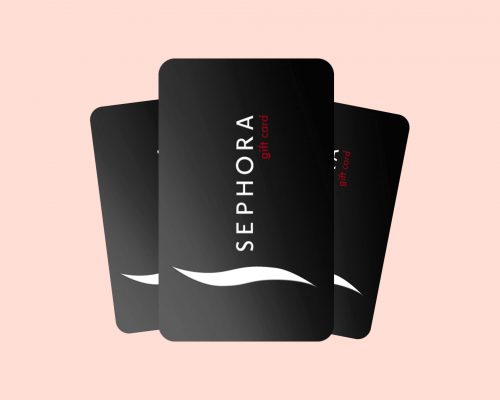 For lovers of beauty products, the Sephora gift card is the first choice; besides being a luxury and respected brand, you enjoy access to a wide selection of beauty products, from top-selling concealers to mascaras, eyeshadow palettes, and more.
With this gift card, you can shop conveniently across Sephora's online and physical stores worldwide.
You can gift this card to your loved ones physically or digitally- by entering their email address. Sephora gift cards are available between 10 to $500 denominations.
2. Nordstrom Gift Card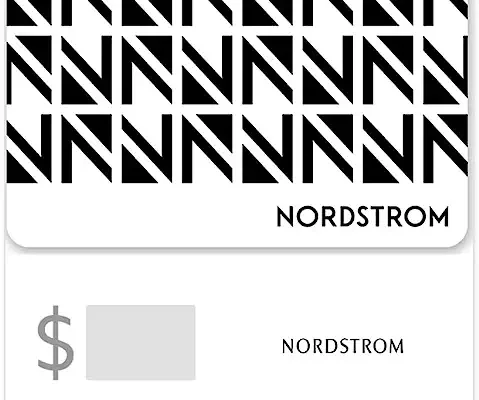 Nordstrom gift cards are an excellent choice for fashion lovers. This card lets you get cool shoulder bags, mini boots, Eco jackets, and other hot items.
You can access a wide selection of products and enjoy an exceptional shopping experience across Nordstrom's physical and online stores.
Usually available from $25 to $500 denominations, you can send a Nordstrom eGift card via email or have a physical card delivered to their location.
3. Amazon Gift Card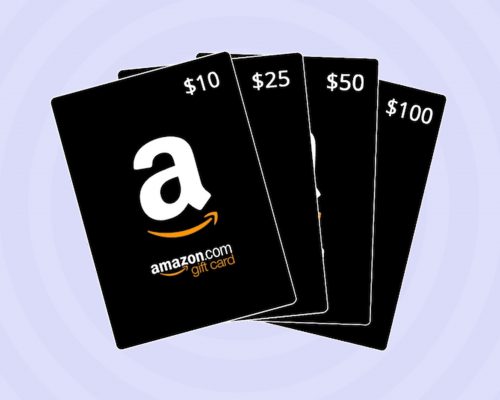 Valentine gifting never gets dull with Amazon; there is an immense amount of products, from hot electronics like Airpods, TV sticks, and smart TVs to best-selling fashion items.
Amazon gift card gives you access to millions of high-quality products, Amazon Prime subscription, and Amazon Coins – so you can buy from the Amazon Appstore.
You can choose between $5 to $500 denominations of Amazon gift cards to send to a friend or enter any amount of choice up to $10,000.
4. Visa Gift Card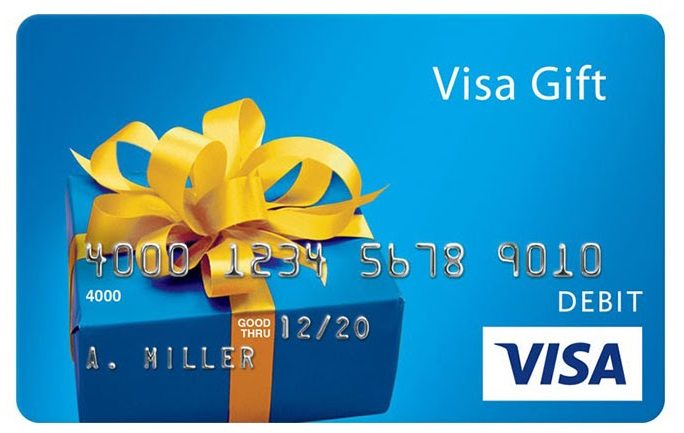 I love Visa gift cards because they have one of the widest acceptances globally, as they are redeemable everywhere Visa cards are accepted; this means you can shop across Amazon, Walmart, Target, Starbucks, and more.
You can use email delivery to send a digital Visa gift card to a friend or ship a physical card to their location. You can also replace your Visa gift cards if they happen to be stolen or lost.
5. Apple Gift Card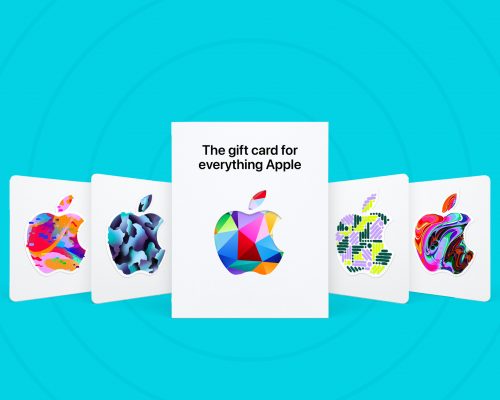 Apple's brand appeal is an excellent reason for recommending this gift card, and its status symbol will make your loved ones feel extra special when they receive this for Valentine's.
Your giftee will enjoy access to high-quality products, games, and accessories like iPhones, Macbooks, iPads, and more.
With Apple gift cards, you can make in-app purchases and subscribe to Apple TV+, Apple Music, and more.
6. Macy's Gift Card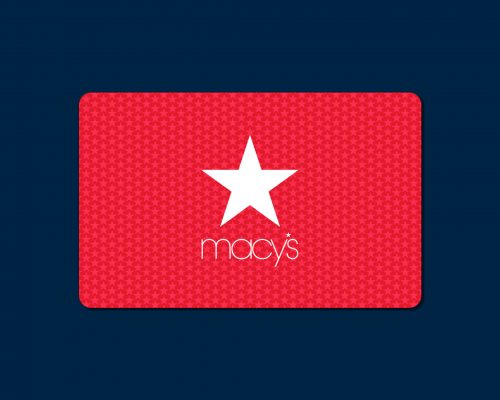 If your giftee is a fashion geek, sending them a Macy's gift card for Valentine's Day can be the icing on the cake.
They will surely find something exciting from Macy's wide selection of high-end fashion products across clothing, shoes, and accessories.
With a Macy's gift card, usually between $10 and $500 denomination, you can shop across the Macy's website and other departmental stores globally.
7. Etsy's Gift Card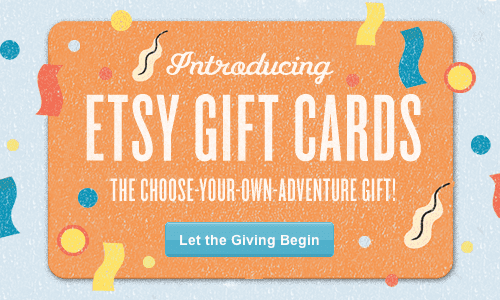 Etsy's gift card is particularly impressive if you want unique and personalised items for your loved ones.
They can choose from exquisite handmade jewellery, home decor, and vintage items. There is surely something that will catch your fancy.
You can send Etsy's gift cards to someone (physically or digitally) by printing and shipping them or utilising email delivery, selecting from $25, $50, $100, and $250 denominations.
8. Xbox Gift Card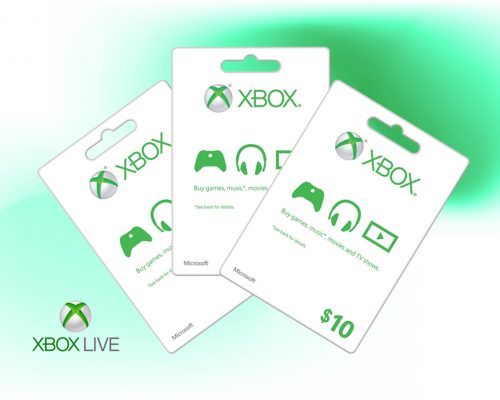 An Xbox gift card is a perfect Valentine's present if your giftee is a gamer. They will most likely appreciate you being mindful of their passion and will be happy to purchase their favourite games, music, movies, and apps on the Microsoft Store.
With an Xbox gift card, you can purchase in-game assets, rent movies and TV shows, and apply gift card credit to Fortnite and Roblox. You can buy Xbox gift cards between $10 and $100.
9. PlayStation Gift Card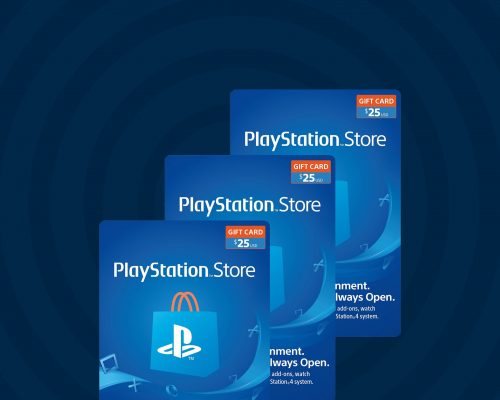 A PlayStation gift card is an excellent present for lovers of video games and a thoughtful gift to show you appreciate their passion. With a PlayStation gift card, you can access a wide selection of content shopping from the PlayStation store.
You can also purchase games, movies, add-ons, and subscribe to PlayStation Plus to unlock multiplayer gaming.
Usually available between $50 to $500, You can send a digital PlayStation gift card to your loved ones via their email address.
Frequently Asked Questions About Valentine's Gift Cards
1. What Is The Most Popular Valentine's Day Gift Item?
There are many popular gift items for Valentine's Day, from chocolates to flowers and clothes. However, gift cards stand out if you don't know what your giftee wants.
2. What Are The Most Popular Types Of Valentine's Day Gift Cards?
Some of the most popular Valentine's Day gift cards include Sephora, Nordstrom, Amazon, Visa, Apple, Macy, Etsy, Xbox and PlayStation gift cards.
3. How Much Should I Spend On A Valentine's Day Gift Card?
There is no rule of thumb about what you should spend on Valentine's gift card. It all depends firstly on your budget and your relationship with your giftee.
4. Where To Buy A Valentine's Gift Card In Nigeria?
Cardtonic offers a convenient way to buy Valentine's gift cards online. You can choose from many popular gift cards according to your needs.
5. What Are Some Great Valentine's Day Gift Cards For Guys?
If you are looking for a Valentine's Day gift card to give a guy, I would suggest an Xbox or a PlayStation gift card if the recipient is a gamer; otherwise, a Visa, Apple, or Amazon gift card will be fine.
Conclusion
Ultimately, finding the perfect Valentine's Day gift card is all about understanding your loved one's interests, hobbies, and favourite shopping spots.
Whether they have a passion for beauty products, fashion, tech gadgets, or handcrafted treasures, there's a gift card out there waiting to bring a smile to their face.
And if you're ever in doubt about their preferences, a versatile Visa gift card is a reliable choice.
This Valentine's Day, take the opportunity to make it unique and unforgettable by selecting a gift card that perfectly suits your special someone. Show them you care with thoughtful gestures that reflect their unique style and interests.