The phrase "gift cards" has become one of the most commonly searched and talked about digital assets in the 21st century. I can understand if you are still a bit unsure of what they are precisely, and what they do. I myself have caught unto things late. However, this is not something you want to live your life not knowing, because it can be of great benefit to you. 
What is a Gift Card?
Gift cards are digital assets, loaded with a specific amount of money and are created to serve as a convenient payment method for a specific brand, restaurant, or store.
This digital asset serves as a great marketing tool for the brand, an excellent tool for convenience for the owner, and also a great gift for the recipient. This article aims to teach and enlighten you on everything you need to know about gift cards, and how to navigate these digital assets.  
Exploring Different Types of Gift Cards
The two major types of gift cards are Open loop and closed-loop gift cards.
1. Closed-loop gift cards are designated to a particular store, brand, or restaurant. They cannot be redeemed anywhere else. For example; Nike gift cards, Amazon gift cards, etc. 
2. Open-loop gift card: Open-looped gift cards are more flexible, and they can be redeemed at more than one store or brand. Examples of these include; Visa gift cards, American Express gift cards, and Mastercard gift cards. 
Forms of Gift Cards
The form of a gift card describes how the gift card looks. Ideally, gift cards commonly come in either a Physical or e-code form. 
1. Physical gift cards can be seen and felt, this is the oldest and most common form gift cards come in. They can be purchased either online or at retail stores. 
2. Digital gift cards: These are newer versions of gift cards that exist electronically and cannot be held. You can only buy this form of gift card online. 
Now that you are familiar with the possible appearances and types of gift cards, the next thing you should learn about these digital assets is how they can benefit you. 
Benefits of Gift Cards
We, humans, enjoy things differently. Although there are various benefits to owning a gift card, the major factors include; convenience, liberty to choose, an easy method of payment, and they help limit spending. 
1 Convenience: One of the quickest and easiest means of purchasing an item at a brand is with the use of their gift cards. You do not have to worry about network issues, not having enough cash on hand, or even forgetting your wallet at home or in the car. You can save your gift cards on your mobile wallet, and simply tap your phone to make payment at the store. 
2. Liberty To Choose: As the recipient of a gift card, you have the freedom to pick and choose the exact items you want from that brand. There have been several times when my loved one got me an item that didn't fit properly, or I just did not like. And because I did not want to make them feel bad, I had to manage it. I know you may have probably experienced this in the past as well. 
But if you give your loved ones gift cards instead, you do not have to worry about getting them exactly what they like. They can do so themselves. 
3. Gift Cards Help Yous Limit Spending: The use of gift cards help to limit and track purchases at a particular brand. If you are addicted to grocery shopping at Amazon, ShopRite, etc. Or love buying shoes at Nike, or Footlocker. You can put some money aside to buy their gift card and never worry about spending above your budget.
These are the popular benefits of gift cards for customers.
How To Redeem Gift Cards in Nigeria 
The three major ways to redeem gift cards in Nigeria are online, at the store (in person), and by selling them for cash.
1. Redeeming Gift Cards Online 
This entails using your gift card as your payment method on the brand's website. To redeem your gift card online, what you need to do is; 
Head to the website & Login.

Select your desired items and add them to your cart.

Head to the cart.

Select "Gift Card" as your preferred method of payment.

Input your gift card details, and then click on submit or pay.
2. Redeeming Gift Cards at the Store (Physical Redemption) 
This is a much easier and straightforward method of redeeming your gift card. All you need to do is to hand your gift card to the cashier at the checkout and request they deduct your shopping cost from your gift card balance. 
3. Selling Your Gift Card For Cash 
Another way to redeem your gift card in Nigeria is to sell your gift cards for cash. Although there are several places to redeem your gift card for cash, the best place to convert your gift card to Naira is Cardtonic.
This is because Cardtonic is 100% legit, offers the highest gift card rates, and also guarantees quick payouts. 
You can redeem your gift cards on Cardtonic by following the steps below. 
1. Open the Cardtonic application or the Cardtonic website.
2. Select "Sell Gift Cards" and then pick the form you are selling (Physical or E-code).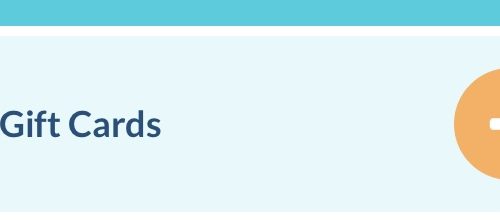 3. Pick your desired gift card brand under the category, and the currency for the subcategory. 
 4. Input the amount of your gift card.
 5. Upload the gift card image(s).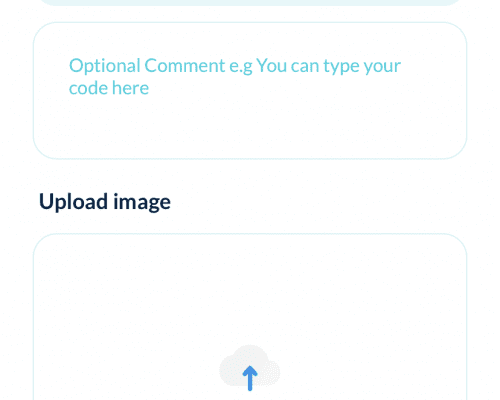 6. Once completed, click the "Start Trade" button.
It is important to be cautious and avoid falling into the tricks of gift card scavengers.
Possible Gift Card Scams You May Encounter 
The possible gift card scams you may encounter include; fraud websites, fake cash prizes, and tech support scams.
1. Fraud Websites: Certain platforms buy or sell gift cards at rates that seem too good to be true. This is because it is. They only put out such rates to entice you and trick you into you giving them your money. 
It is always good to carry out your research and see what the average price of a gift card is before buying or selling it.
2. Fake Cash Prize: You may receive a call, text or email from a scammer congratulating you for winning a contest you did not apply for. They would tell you that you have won an attractive amount of money, and you simply need to pay a small redemption fee in gift cards. The likelihood of this happening is close to zero. This is because not only did you not apply for their contest, no serious brand would ask for any form of payment before rewarding their winners.  
3. Tech support scams: A phony individual might claim they are from the tech support team of your gift card brand saying that there's an issue with your card and you should provide the details so they can help you look into it further and fix it. 
If this ever happens to you, be assured it's 100% fake. No legitimate tech team would ever ask you for your gift card details.
Conclusion
Gift cards are here to stay and give you ease in your daily activities. Thankfully for this article, you can learn all you need to know about gift cards either in Nigeria or abroad. These digital assets can either be open-looped or close-looped and also come in Physical or e-code format. This shows you how versatile they are. 
You can use gift cards to limit your spending, pay for items conveniently, and also appreciate your loved ones. And the 3 major ways to redeem gift cards in Nigeria are; Online, at the store(in-person), and by selling them for cash.