What is man's greatest companion? One could say a dog, but no, it's music. From your happiest moments to your sad, calm, and even very lonely nights, the music spans different genres to suit your mood. This leaves you in a silent battle: Which music streaming platform is the best for you, Spotify or Apple Music?
Fear not. I have got you covered on everything you need to know about the music genres, subscription fees, offline listening options, cross-device synchronisation, playlists, free trial features, and overall user experience of both Spotify and Apple Music.
By the time you get to the end, I'm sure you will have made a choice. Sounds interesting? Take a sip of water and follow me closely as we explore these features.
Spotify Music Streaming Platform Overview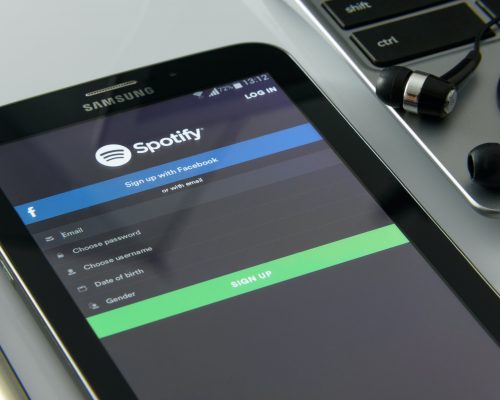 Spotify is a popular music streaming platform used to listen to music, podcasts, shows, and even songs in movies. It's accessible on mobile devices, computers, TVs, Bluetooth, smartwatches and game consoles.
As a new user of Spotify, you have a 30-day free trial to listen to all your favourite songs. But to get more exclusive options, you need a paid Spotify plan. There are numerous premium plans you can choose from according to your budget.
Apple Music Streaming Platform Overview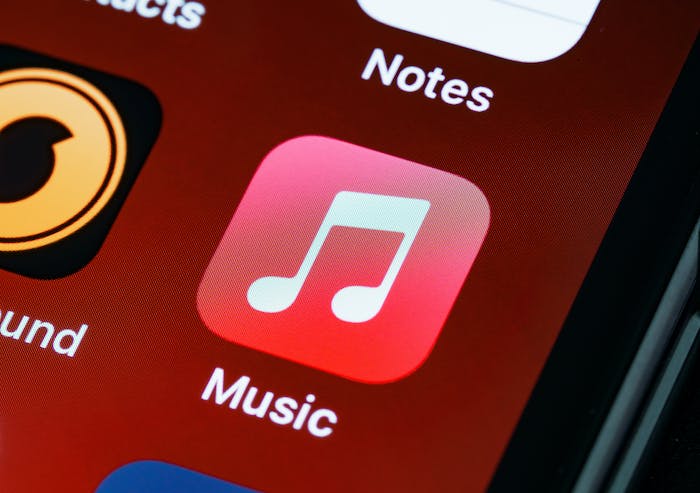 Apple Music is a versatile online music streaming platform that allows you to listen to music, watch music videos, enjoy podcasts and even access live shows. It is compatible with various devices, including Android and iPhone devices, iPads, smartwatches, TVs, and Mac computers.
New subscribers get a one-month free trial, after which they can subscribe to the Individual, family or student Apple plans.
Difference Between Spotify And Apple Music
To decide which streaming platform is better, we will compare the free trial, subscription plan, music genres, cross-device synchronisation, offline listening, playlists, real-time lyrics features and the user experience on both Spotify and Apple Music.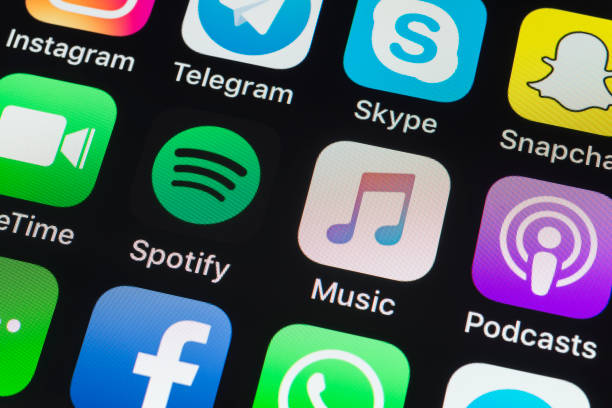 1. Free trial
Spotify offers a 30-day free trial to new subscribers. With Spotify free, you will enjoy all the features, such as listening to music without ad interruption, downloading songs for offline listening, etc.
But this is only temporary because you must subscribe to any of Spotify's paid plans after your free trial to enjoy these features.
Apple Music offers a 30-day free trial to new users. Users with Apple audio devices such as Airpods, home pods or Beats are eligible for a six-month free trial.
2. Subscription Fee
Most people, including myself, use Spotify and Apple & iTunes gift cards for subscriptions. Besides, using gift cards keeps your debit card details private. It also saves you from unexpected charges, auto-renewals, and failed transactions.
A paid Spotify subscription plan has numerous benefits, such as downloading and listening to music offline without an Internet connection, getting music with higher sound quality, and no constant ad Interruption.
Spotify premium plans include: 
Premium individual N900/month,
Premium Student N450/monthly,
Premium Duo N1,200/monthly,
Premium family N1,400/monthly (You can share a premium family plan among six family members living at the same address.)
Premium Prepaid N900/monthly, N2,880/3 months, N5,400/6 Months, and N9,000/12 Months.
Apple paid plan offers real-time lyrics, unlimited song downloads, ad-free music, unlimited playlists, original shows and concerts and much more.
Apple Music paid plans include: 
Student plan N450/monthly,
Individual plan N1,000/monthly
Family plan N1,500/monthly. (Like Spotify, You can also share the Apple Music Family plan with six family members.)
3. Cross-Device Synchronisation
Spotify is compatible with mobile devices (IOS and Android), computers, smart watches, game consoles and wireless connections like Alexa, Bluetooth, Chromecast, and Google Assistant. However, you can play on only one device at a time.
Apple Music is compatible with iPhones, iPads, Macs, Airpods, and watches. To access Apple Music on your Android device, it is necessary to have an active Apple ID account.
4. Music Genres
Both Spotify and Apple Music have abundant music genres you can choose from. Hip-hop, pop, Afro, R&B, Gospel, Jazz, Rock, classical, Podcasts, and even songs from your favourite Netflix movies.
You have the freedom to create as many playlists as your soul desires.
5. Offline Listening Options
A paid Spotify or Apple music plan offers you an offline listening option. This means you can download a song and listen to it as many times as you wish without an internet connection.
Thus reducing data consumption resulting from playing the same song multiple times with an internet connection.
6. Real-Time Lyrics
When it comes to knowing the lyrics of your favourite songs, the real-time lyrics feature is a must-have.
Thanks to real-time lyrics, I discovered that the popular music from "K1 de ultimate" had the lyrics as "vivid imagination" and not "vivi imagination." It's easy to make mistakes with song lyrics if you don't have access to them.
On Spotify, you can access the lyrics of a song, but to sing along, you need to scroll through the lyrics manually. In contrast, Apple Music displays each lyric on your screen as the song plays, eliminating the need for manual scrolling.
7. Playlist
Love is in the air, and you want your playlist to match your mood. Skip the lively morning songs and let your heart soar with an uninterrupted mix of your favourite love songs.
With Spotify and Apple Music, creating personalised playlists is easier than ever. Just add your most romantic songs to a new playlist and get lost in the mood. Give your playlist a name that sets the tone, like "Endless Love" or "Soulmate Soundtrack."
Once your collection of love songs is complete, you can access it anytime with a simple tap. Save the playlist to your Spotify or Apple Music library for quick access even when you're offline.
8. User experience
With Spotify and Apple Music, enjoying your favourite tunes is as easy as it is enjoyable. Their app designs make music discovery and playback incredibly intuitive.
Both apps are aesthetically pleasing, with clean layouts that surface key features prominently. You can easily find playlists, albums, artists and podcasts with minimal searching.
Apple Music's integration with Siri takes the experience a step further. Simply use your voice to request songs, playlists or other content.
Frequently Asked Questions About Spotify or Apple Music
1. How Do I Sign Up on Spotify?
On your mobile devices, go to Playstore, then download & install the Spotify app. You can sign up with your Google account, Facebook account or email.
If you're using a computer, visit the Spotify website. You can either download the desktop version or use the web version. Sign up with your Google account, phone number, Apple ID, or Facebook account.
2. How Do I Sign Up for Apple Music?
To enjoy Apple Music on your iOS device, visit the Apple Store. Download and install the Apple Music app, and then simply enter your Apple ID.
For computer users, head over to the Apple Music website. Here, you can sign up using your Apple ID or email address.
3. Can I Use Gift Cards For My Spotify Or Apple Music Subscription?
Yes. You can use a Spotify gift card for your Spotify subscription. And an Apple gift card for your Apple music subscription.
4. Where Can I Buy Spotify Or Apple Gift Cards?
You can purchase Spotify or Apple gift cards from online platforms such as Cardtonic in Nigeria and Ghana.
5. Can I Download Music From Spotify Or Apple Music To My Device?
No. You cannot download music from Spotify or Apple Music to your device. Any music you download will stay within the music streaming platform. However, to listen to music offline, download it on the platform and listen to it anytime without an Internet connection.
6. What Devices Are Compatible with Spotify?
Spotify is compatible with mobile devices (IOS and Android), computers, smart watches, game consoles and wireless connections like Alexa, Bluetooth, Chromecast, and Google Assistant.
7. What Devices Are Compatible with Apple Music?
Apple Music is compatible with iPhone and Android devices, iPads, Macs, and Apple watches: Apple TV, home pods and car play.
Conclusion
To answer your question of which music streaming platform – Spotify or Apple Music, is better for you. You should consider their features and which would give you an exciting experience.
Spotify and Apple Music both offer a 30-day free trial. Regarding their subscription plans, Spotify is more affordable with a variety of plans and gives you better playlist options. Apple Music offers more distinct features like real-time lyrics, music videos, and the ability to preview what your friends are listening to. It also has a much smoother user experience.
Both platforms' music genres, offline listening, and cross-device synchronisation function similarly. You should choose the one that aligns more with your preference.