Gift cards have become popular in 2023 because they allow people to give a gift to someone without having to worry about choosing the wrong thing. The gift card recipient can then select something they want or need, making the gift more personal and thoughtful.
Additionally, gift cards are convenient because they can be used at a wide range of stores and online retailers, so the recipient has many options to choose from. However, if the recipient does not need the gift card, it begs the need to know how to sell gift cards in Nigeria in 2023, which we will address in this very detailed guide.
For those who do not already know, gift cards are unique digital assets that can be used to make payments specifically to a brand or company. These digital assets serve as an additional method of payment that helps simplify and hasten purchases at a designated company. For example, With a $100 Amazon gift card, you can buy shoes, clothes, groceries, and every other item worth that amount on the amazon website.
Simply put, the only difference between money and gift cards is that you cannot redeem them outside their designated brand.  
How To Sell Gift Cards on Cardtonic (Step-by-Step Guide)
1. The first step is downloading the Cardtonic application on either the Google Play store or the App Store. If you prefer to carry out the transaction on your laptop, desktop or mobile browser, you can create an account on the website.
2. To register on Cardtonic, you will be required to provide your name, email address, bank account number, date of birth, etc. Then a verification would be sent to your email. Once you get this email, tap on the button, and you will be redirected to the application. Now you can start trading on Cardtonic.
3. Open your Cardtonic Application and click the "Trade gift cards" button.

4. You can either sell a Physical or E-code gift card. Select your preference and continue.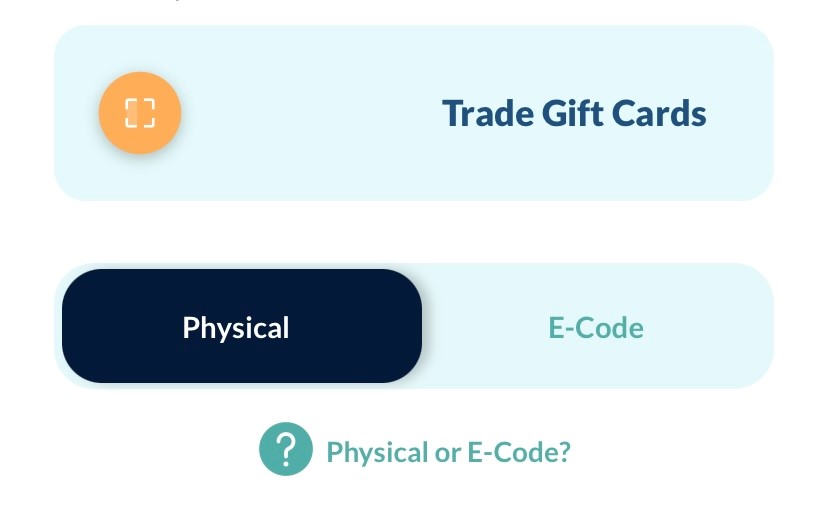 5. Select your Gift card category. For example, Apple gift card.
6. Under the Subcategory, select the specific gift card type. For example, USA Apple gift card.
7. Input the Amount of your gift card.
8. Include any comments if needed, or add your gift card code.
9. Upload the gift card image(s). If you do not have the gift card image and only have the code, provide the code in the 'comments' field on the platform.
10. Once completed, click the "Start Trade" button.
Alternatively, you can watch this very short video tutorial: 
What Happens After Submitting?
After this short process, the only thing on your mind is receiving your mouth-watering payout. If you are wondering, gift card transactions on Cardtonic take just a few minutes; you can check here for more information. 
If your transaction fails, you can read this to understand why transactions might be rejected and then try again later. However, if your trade is successful, you can immediately request withdrawal. You should read everything you need about withdrawing on the Cardtonic here. 
What Type Of Gift Card Can You Sell On Cardtonic?
You can resell almost every gift card on cardtonic for cash within minutes. However, here are some of the most traded gift cards with the best rates currently; 
Amazon gift cards 

Best Buy Gift Cards

Visa Gift Cards 

Nordstrom Gift Cards

Xbox Gift Cards 

Walmart gift cards 

eBay gift cards 

Target gift cards 

Apple gift cards 

Google play gift cards 

Sephora gift cards 

Razer gold gift cards 

Steam Wallet gift cards 

Foot locker gift cards 
Why Should I Sell Gift Cards On Cardtonic?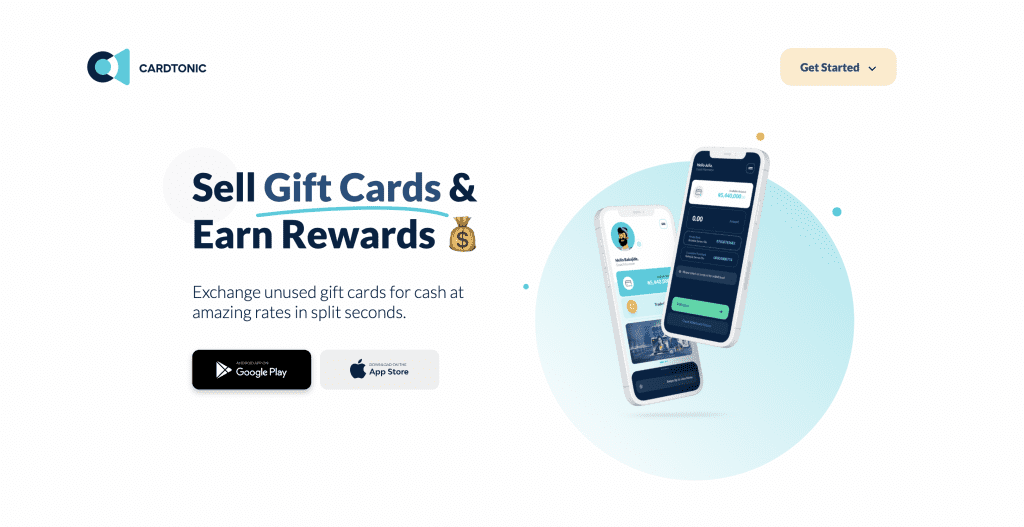 There are thousands of places to sell your gift cards for cash, which can be both good news and bad. On the bright side, it means you would have no issues locating a platform to sell gift cards and encourages using them as a means of exchange and payment methods.
However, because there are many outlets, the market is saturated with loads of scammers, which makes it very easy to exchange your gift cards on a platform that would rip you off outrightly or strategically by offering you really low gift card rates. 
Cardtonic is a gift card exchange platform that allows you to sell gift cards online at the best rates. We also have an effective customer support team. You can always get in touch with our representative at any time. Cardtonic has been recognized as the best place to sell gift cards in Nigeria.
Get started:
DOWNLOAD CARDTONIC ANDROID APP