Who else remembers unwrapping those iconic grey PS1 consoles on Christmas morning? I definitely do! It seems like yesterday. Now we're on to the incredible PS5, and the PlayStation Network keeps getting bigger. While the consoles have evolved, one thing remains the same – we love our PlayStations! And with more games and content than ever, PlayStation gift cards have become a must-have accessory.
But if you're new to PlayStation gift cards, no worries! I know you likely have questions like; what can you even buy with these cards? How do you add funds to your account? Where are the best deals? Take a deep breath, friends.
In this article, I'll explain everything you need to know about PlayStation gift cards in simple steps. We'll cover how to buy and use the cards, check balances, find deals, and redeem codes seamlessly. Get ready to become a PlayStation gift card pro! Let's dive in.
What Are PlayStation Gift Cards?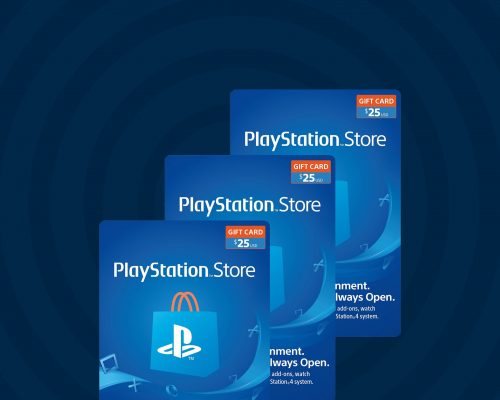 PlayStation gift cards are prepaid cards that let you add funds directly to your PlayStation Network (PSN) account wallet. They come in both physical and digital forms with a unique 12-digit code on each card.
The physical gift cards can be bought at retail stores like GameStop, Target, and BestBuy. They look like standard gift cards with PlayStation branding and are available in set amounts ranging from $10 to $100.
You can also get PlayStation gift cards digitally through the PlayStation Store, Amazon, and other online platforms like Cardtonic. Digital gift cards are delivered by email with a 12-digit code to redeem.
No matter what type you get, PlayStation gift cards let you load up your PSN wallet with money to be used on games, subscriptions, movies, DLC, and more in the PlayStation Store.
How To Check Your PlayStation Gift Card Balance
Do you want to see how much money you have left on your PlayStation gift card? I get it, I like to check my balance, too, before I shop on the PlayStation Store. It's really easy to look at your funds once you enter the card into your PlayStation account.
All you have to do is open your PlayStation wallet from your phone, computer, or PS4/PS5. You will see your current balance right there, including any money you added from a gift card.
If you haven't added the card yet and need to know the balance before using it, you will have to contact PlayStation Support at (800) 345-7669 or the store you got the card from. That way, you can see the full amount before entering the code.
How To Redeem Your PlayStation Gift Card
Re­deeming a Playstation gift card is simple and convenient, whether you're using your PS4/PS5 console, the PlayStation app, or the PlayStation website. Let's explore the easy ste­ps to transform your gift card code into exciting gaming adventure­s.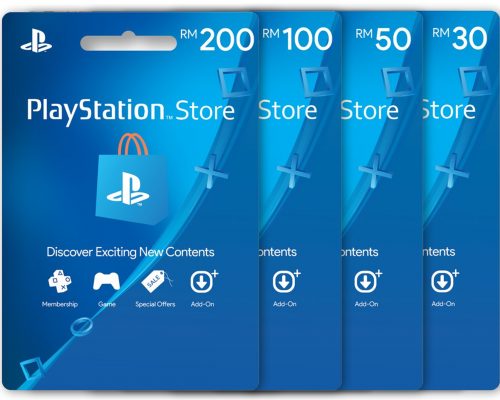 A. On your PS4/PS5 console:
To redeem your PlayStation gift card on your PS4/PS5 console, simply navigate to the PlayStation Store, choose "Redeem Codes," input your gift card code, and confirm it. Your funds will then be swiftly added to your wallet!
Go to the PlayStation Store from your home screen.
Scroll up to "Redeem Codes" and select it.
Enter your 12-digit gift card code and hit "Continue."
Confirm the code, and the funds will be added to your wallet!
B. On the PlayStation app:
To redeem your PlayStation Network Card on the PlayStation app, simply access your profile picture, select "PlayStation Network Card," and enter your 12-digit code. Tap "Continue," and your funds will be instantly redeemed.
Tap your profile picture and select "PlayStation Network Card".
Choose "Redeem Codes" and enter your 12-digit code.
Tap "Continue," and the funds will be redeemed.
C. On the PlayStation Website:
If you're looking to redeem your PlayStation gift card on the official PlayStation website, follow these simple steps: Sign in, click your profile icon, select "Redeem Codes," enter your 12-digit code, and watch your funds appear in your PlayStation wallet.
Sign into your account on store.playstation.com.
Click your profile icon and choose "Redeem Codes."
Enter your 12-digit gift card code and hit "Continue."
The funds will automatically be added to your PlayStation wallet.
Where To Buy And Sell PlayStation Gift Cards
If you are trying to get your hands on a PlayStation gift card. There are a few great options out there – physical retail stores, PlayStation store, and Cardtonic. Let me break it down for you.
1. Physical Retailers: If you prefer to shop in person, you can pick up PlayStation gift cards at popular stores like GameStop, Target, Best Buy, or Walmart. They offer plastic physical gift cards in different denominations you can toss in your wallet.
2. PlayStation Online Store: For those who like to shop online, you can purchase digital PlayStation gift cards directly through the PlayStation Store website or your console. Just get the code instantly without having to leave home.
3. Cardtonic: When it comes to both buying and selling PlayStation gift cards, Cardtonic stands out as a top choice. Cardtonic provides a versatile platform to trade various gift cards, including PlayStation ones.
Benefits Of PlayStation Gift Card
PlayStation gift cards offer convenience by eliminating credit card hassles and helping you control spending. They make ideal gifts, grant access to exclusive content securely, and you can even use them for international purchases.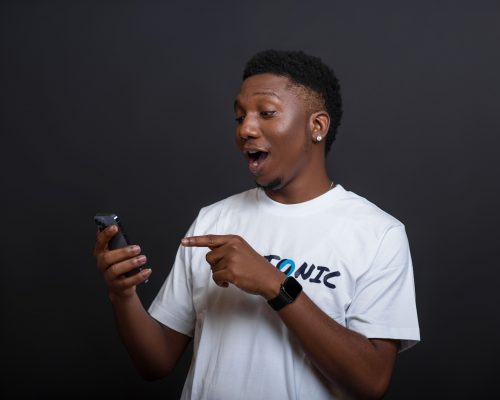 1. No More Credit Card Hassles: 
Remember the days of typing in your credit card information every time you wanted to buy a game? Well, kiss those days goodbye! With a PlayStation gift card, your wallet can finally take a breather. You just redeem the card and boom – the credit is in your account.
2. Control Your Spending: 
Now, I don't know about you, but I've had my fair share of "Oops, I didn't mean to buy that deluxe edition" moments. PlayStation gift cards have helped me control my game spending. I only load what I can afford to spend, and that's it. No more surprise credit card bills!
3. Perfect for Gifting: 
Do you have a gamer buddy? PlayStation gift cards make the perfect gift. No more guessing what games they already have or what they'd like. Just give them the card and let them choose.
4. Access to Exclusive Content:
Here's where it gets real juicy. Some stuff you can only get through the PlayStation store, like exclusive DLCs or indie games. With a PlayStation gift card, all that exclusive content is just a few clicks away.
5. Safe and Secure: 
The internet can be a scary place, especially when it comes to your financial info. That's another reason I love PlayStation gift cards – they're a safer alternative. No need to worry about your credit card details getting into the wrong hands.
6. International Purchases: 
Did you know you can use PlayStation gift cards to buy games from other regions? Yeah, that blew my mind too. Global game shopping, right from my couch.
Frequently Asked Questions About PlayStation Gift Cards
1. What Can I Buy With A PlayStation Gift Card?
You can buy games, extras for games called DLC, movies, TV shows, music, and stuff for games on PlayStation with a gift card. Lots of options!
2. How Can I Get A Free PlayStation Gift Card?
PlayStation gift cards are usually bought or given as gifts. Sometimes, there are special deals for free cards from Sony or reliable retail stores, but not often. Be careful of websites saying they give out free cards – it could be fake!
3. Why Won't My PlayStation Gift Card Work?
Make sure you entered the code right with any dashes or symbols. If it still doesn't work, you can contact PlayStation for help.
4. How Can I Exchange My PlayStation Gift Card for Naira?
Cardtonic lets you change your PlayStation card to Naira. All you have to do is head over to Cardtonic's website or app and follow the steps to sell your gift card for cash ASAP.
5. Do PlayStation Gift Cards Expire?
PlayStation gift cards usually do not expire. However, it's essential to check the specific terms and conditions printed on the card or provided by the retailer.
6. How Can I Buy PlayStation Gift Cards Online?
You can easily buy PlayStation and other gift cards like Razer Gold, Xbox, and Steam online from your couch on Cardtonic.
Conclusion
That concludes our complete rundown on PlayStation gift cards! These handy cards add money directly to your PSN wallet for purchasing games, movies, subscriptions, and more on the PlayStation Store.
Redeeming is a breeze – just enter the code on your PlayStation console, mobile app, or website. With the funds ready in your wallet, you can shop for whatever you want without needing a credit card.
You can buy PlayStation gift cards at popular retail stores or online via the PlayStation Store, Cardtonic, and others. Cardtonic also offers an easy way to sell unused gift cards like PlayStation for cash.
So, if you want to improve your gaming experience, PlayStation gift cards are the perfect way to fuel your PSN wallet. Time to start shopping!