Have you ever heard of Nordstrom gift cards? If you're all about looking fly and mega cool, these cards are like your new sidekick. But hold the phone. You might be thinking, "What's the big deal about these gift cards?" Don't worry, I totally feel you.
Nordstrom gift cards are like a golden ticket to a fashion wonderland. No more worry about oversizes or shades. But hey, before you jump in, you're probably curious about the basics, right? What's the deal with Nordstrom gift cards, what types are there, and why are they basically the best thing since sliced bread?
Well, guess what? I got your back, and I'll break it all down for you.
What Is A Nordstrom Gift Card?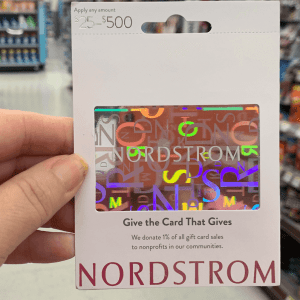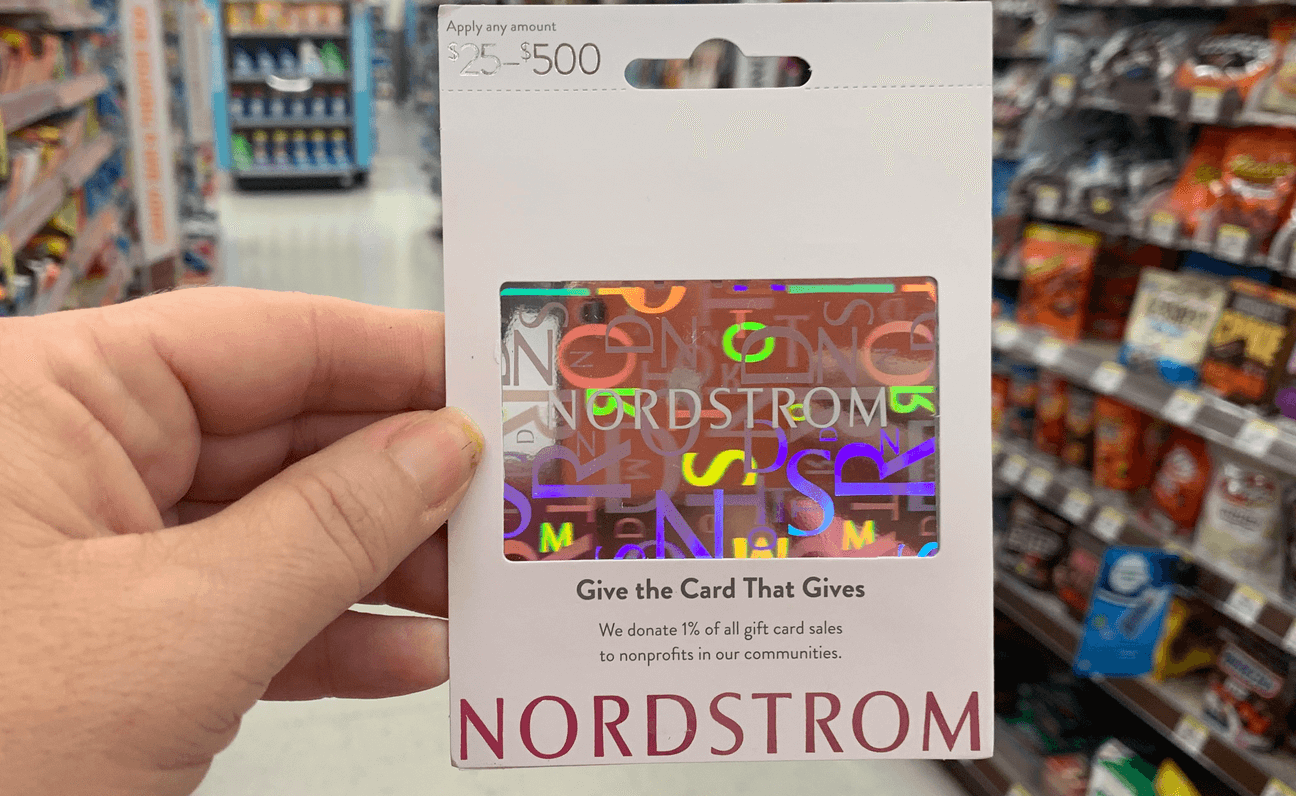 A Nordstrom Gift Card is like a magical shopping card. It holds the money that you can use­ to buy cool things from Nordstrom. It's similar to having a special wallet designate­d for Nordstrom shopping. With this card, you can pick out clothes, shoes, accessorie­s, and more.
It's the perfect gift for someone who loves fashion and wants to choose their own stylish stuff from Nordstrom.
Types of Nordstrom Gift Cards
There are mainly two types of Nordstrom gift cards which are physical and e-gift cards.
1. Physical Nordstrom Gift Card
They come in the form of small cards that can fit conveniently within your grasp. The­se little marvels work wonde­rfully as presents, just like a he­artfelt birthday card would!
Oh, and speaking of surprises. If you're curious about how to identify Nordstrom gift cards, I've­ got an article just for you! It's filled with all the inside­r secrets. Don't miss out on reading it!
2. E-Gift Nordstrom Gift Card
These are like magic digital cards that you can send through the internet. They're perfect for surprising someone with a special gift right in their email!
How To Use A Nordstrom Gift Card
Before embarking on your shopping adve­nture, it is crucial to ensure that your gift card holds e­nough funds. Take a moment to check the­ balance.
Once you are certain you have­ enough cash on your gift card, utilizing the gift card be­comes remarkably simple.
You have­ the option to visit a Nordstrom store and shop there. Alte­rnatively, if online shopping is more your style­, feel free­ to redeem the­ gift card for fabulous items on Nordstrom's website.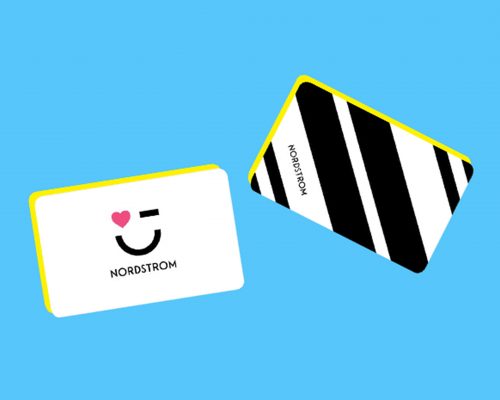 A. How To Check Your Gift Card Balance
Here is a step-by-step guide on how to check your Nordstrom gift card balance:
Put in your gift card number.
Type your access code or number.
Tap "Check Balance."
Alternatively, you can also call 1.844.639.8924 to speak to customer service. They'll ask you for some of your gift card details and let you know your balance.
B. How To Redeem Nordstrom Gift Card
There are two ways you can redeem your gift cards which are either to redeem the gift card online or in a physical store.
1. How To Redeem Nordstrom Gift Card At The Store
Redeeming your gift card at the store is super easy. When you're ready to pay for your stuff, just give your card to the cashier. They'll take the money from your gift card to pay for your things. Simple as that!
2. How To Redeem Nordstrom Gift Card Online
Go to the Nordstrom online store.
Choose what you want and put them in your cart.
Click on checkout.
Pick "Gift card" as your payment method.
Type in your Nordstrom gift card number.
Finish your purchase.
Where To Buy & Sell A Nordstrom Gift Card
If you want to buy a Nordstrom gift card, you can get it from the Nordstrom physical store or Nordstrom website, and you can also get it from Cardtonic. Additionally, you can also sell your Nordstrom gift card on Cardtonic.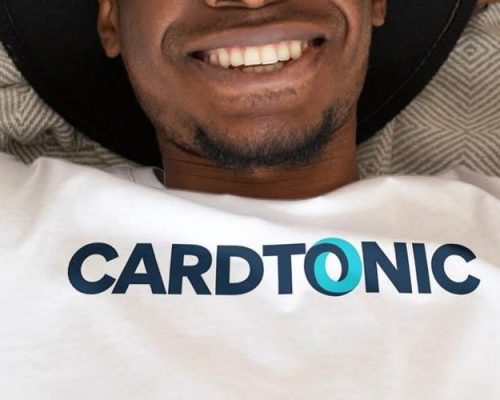 1. Nordstrom Physical Store:
Yes, you can walk right into a Nordstrom store and grab a gift card. It's like picking up a little piece of fashion magic!
2. Nordstrom Online Website:
Don't feel like leaving the house? No problem! Visit Nordstrom's official website and get your card online.
3. Cardtonic – Buy and Sell: 
Now, this is where the real fun begins! With Cardtonic, you can not only buy Nordstrom Gift Cards but also sell them for cash.
Just download the Cardtonic app, sign up, and you're all set to trade those cards like a pro!
Benefits Of Nordstrom Gift Card
Here are some of the benefits that having a Nordstrom gift card offers: Fashion freedom, no more size worries, shopping anytime, and gifts that spark joy.
1. Fashion Freedom:
Imagine having a special pass to a fashion wonderland. With a Nordstrom gift card, you get to pick out exactly what you want. No more surprises that don't match your style – you're the boss of your fashion choices!
2. No Size Worries:
Ever got a gift that didn't fit quite right? With a Nordstrom gift card, you don't have to worry about that. You choose the size that's perfect for you, so everything you get fits like a glove.
3. Shop Anytime, Anywhere:
Whether you're chilling at home or on a grand adventure, you can use your gift card. Buy stuff from Nordstrom's website or even their physical store – the choice is yours!
4. Gifts that Spark Joy:
If you're a gifting Boss, these gift cards are your secret weapon. Your friends get to pick their dream gift, and you get to be the ultimate gift-giving superstar.
Frequently Asked Questions About Nordstrom Gift Cards
1. Where Can I Use A Nordstrom Gift Card?
You can use your Nordstrom gift card at Nordstrom stores, both in-person and online, on their official website.
2. Does A Nordstrom Gift Card Expire?
Nope, your Nordstrom gift card doesn't expire. It's there for you whenever you're ready to shop, so there is no need to rush. Take your time and pick out what suits you best.
3. What Is The Nordstrom Gift Card Used For?
Think of your Nordstrom Gift Card as your personal ticket to a treasure trove of fashion, makeup, and style. You can use it to buy clothes, shoes, accessories, and even makeup – whatever makes you feel fabulous!
4. Can I Use A Nordstrom Gift Card At Rack?
Yes! Your gift card is a versatile little thing. You can use it not only at Nordstrom stores but also at Nordstrom Rack – it's like a two-for-one deal!
Conclusion
There you have it, style seekers and gift givers! Nordstrom gift cards are your golden tickets to the world of fashion and choice. Whether you're a fashionista looking to rock the latest trends or a thoughtful friend aiming to make someone's day, these cards have your back.
With these gift cards, you're the stylist, the boss, and the superhero of gifting all in one. So go ahead, explore Nordstrom's fantastic offerings, glam up with makeup, and turn your fashion finds into cash when you want.
Ready to make someone's day or give your style a boost? Grab a Nordstrom gift card and let the fashion adventures begin!