Hey there! So, I totally get your curiosity about the different pictures of Sephora gift cards and how you can identify them. Trust me, I have been there also. So there was this time I wanted to get my bestie, who is a beauty enthusiast, a Sephora gift card. 
With little or no knowledge of what the Sephora gift card looks like. I started looking for the perfect gift card online. But here is where things went wrong, I got scammed by someone who claimed to be a vendor online.
I was really pained. I mean, if only I had known how to identify the authentic Sephora gift card, I could have saved myself from all this problem, right? That is why I am here to help you so you won't make the same mistake I made.
Types Of Sephora Gift Cards
There are three types of Sephora gift cards which are: Physical, digital (E-code) and store merchandise credit. Each of these gift cards has its own cool features that are worth talking about. So, let's break it down:
1. Physical Sephora Gift Cards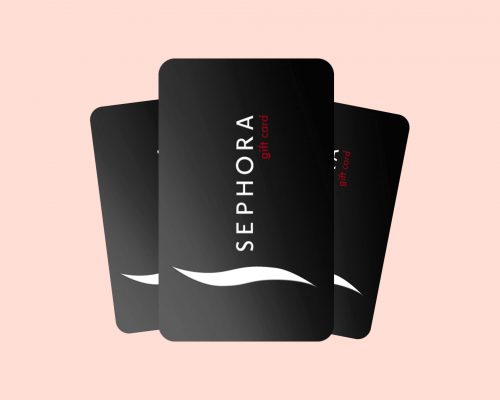 The physical Sephora gift cards are always in plastic or paper form. You can get them from a physical store or order them online, and you will have them delivered to the shipping address you provided.
Another thing you should know about the physical Sephora gift card is the card number and pin: the gift card has a 16-digit card number and an 8-digit pin. The Sephora gift card comes in all kinds of amounts, from as low as $10 up to $250.
2. Digital Sephora Card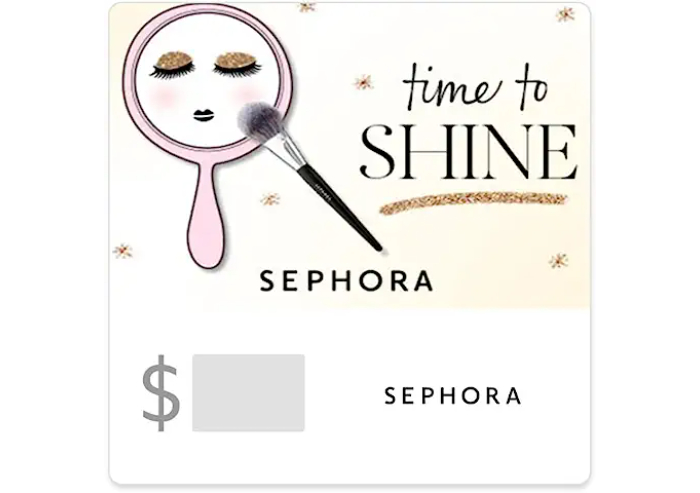 The Digital Sephora card can only be purchased online from platforms like Cardtonic, and you will receive the gift card code via email. The digital gift card also has a 16-digit card number and an 8-digit pin. You can get any denomination from as low as $25 up to $250.
3. Store Merchandise Credit
Store Merchandise Credit is a type of gift card that Sephora also issues, and it is similar to a physical card except it has no pin, I mean that 8-digit pin. But don't worry. You were not scammed just because your Sephora gift card has no pin. It means that you have the store merchandise credit instead.
However, it is important to note that you can't redeem this store merchandise credit online. Also, It never expires and can be redeemed in-store.
How To Identify Different Pictures Of Sephora Gift Card
Sephora gift cards have distinct features. You can identify a Sephora gift card in three ways: Brand name, card information and expiration date. And if you want to know more about Sephora gift cards, I have written an article on all you need to know about Sephora gift cards; you should check it out!
1. Identify Using The Brand Name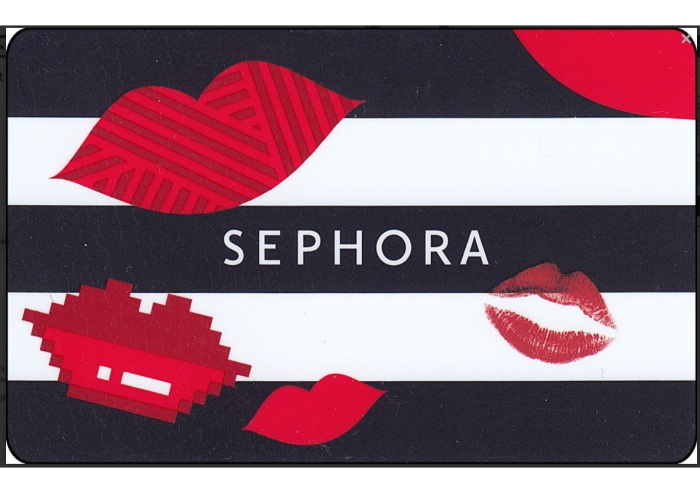 The first thing you should look for is the brand name "Sephora," boldly written on the front of the gift card. You should also look out for the brand's colour, which is black and white, with a red lipstick image on some of the cards. If you don't see any of these features on the Sephora gift card you want to buy, then it definitely a fake.
2. Identify Using The Card Information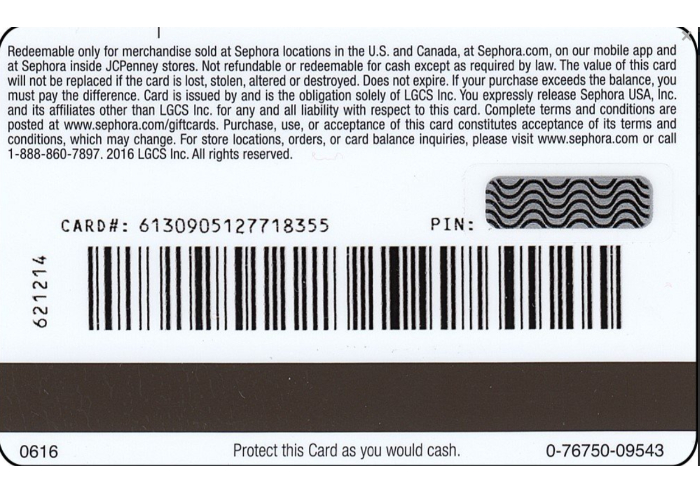 Another way you can identify a fake Sephora gift card is the card information. This includes the gift card pin and number, which can easily be found on the back of the gift card. Also, the digital and physical Sephora gift cards have the same 16-digit card number and 8-digit pin.
3. Identify Using The Expiration date
It is important to note that Sephora gift cards don't have expiration dates, regardless of whether they are physical or digital cards, don't let another one scam you. So when you want to buy a Sephora gift card for yourself or loved ones, there is no expiration date on it, then the gift card is not authentic!
Frequently Asked Questions About Identifying Sephora Gift Cards
1. How Can I Tell If a Sephora Gift Card Is Authentic? 
To make sure it's the real deal, buy your Sephora gift card from Cardtonic, a Sephora store, or the official website. Don't fall for those fakes.
2. Can I Use a Sephora Gift Card Online?
Totally! You can use your Sephora gift card online, no sweat. Just pop your Sephora gift card in during checkout and enter the gift card number and PIN. Boom, you're good to go!
3. What Are The Different Types Of Sephora Gift Cards?
Sephora offers two types. First, there are Physical Gift Cards you can grab in-store or online. Then there are eGift Cards, which are virtual cards you buy online and send via email.
4. Where Is The Pin On a Sephora Gift Card?
The PIN can be found on the back of a physical Sephora gift card in the right corner. You may need to scratch off the foil to reveal it carefully.
5. Where To Buy a Sephora Gift Card?
You can grab a Sephora gift card straight from a Sephora store, on their website, or from a legit retailer like Cardtonic.
Conclusion
Sephora gift cards are the perfect gift for your loved ones. But listen up. You have to know the different types: physical, digital, and store merchandise credit. That's the key to avoiding shady stuff.
Now, let's talk about pictures! Identifying the different pictures of those Sephora gift cards is crucial to avoid getting scammed. Pay attention to the brand name, card info, and expiration date. Trust me. It will save you from my mistake.
I know you're probably thinking, "Where can I buy these Sephora gift cards?" No worries! Cardtonic is where it's at for snagging awesome gift cards like Sephora. So, what are you waiting for? Get those loved ones a Sephora gift card from Cardtonic ASAP, and watch them light up with a big smile!