It was my 18th birthday, and my sister surprised me with a gift! She handed me this super cool AMEX Gift Card with her eyes all sparkly and stuff. She was like, "Happy birthday! Now you can flex like a boss!" I was excited, curious me! But hold up. There was a problem – I had no clue what this AMEX thing was or what to do with it.
So, the card ends up collecting dust in my wallet, untouched and forgotten for days. I was missing out on something epic; I could feel it! But then, I'm like, "Nah, I had to figure this out!" So, I started digging for answers, and bam.
The gift card world opened up to me! It's like a whole new dimension. Shopping sprees, fancy gadgets, delicious food – you name it! This little piece of plastic proved to be an absolute game-changer.
So, to spare anyone else from facing the same confusion and uncertainty I did, I'm here to show you all you need to know about American Express gift cards.
What Is An AMEX Gift Card?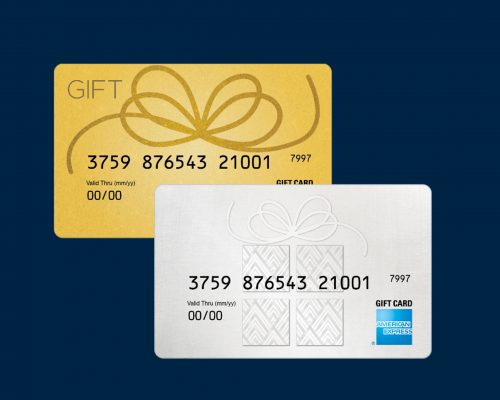 An AMEX gift card, provided by the famous American Express – a name synonymous with prestige and reliability – is a prepaid card with a specific value. Imagine having one of those loaded treasure chests right in your grasp where you can let loose wherever, and however you want.
One of the best things about the gift card is that it has no ending flexibility. Compared to traditional gift vouchers, it isn't limited by specific stores you can visit, which makes it even more flexible if needed. With an AMEX Gift Card, you are free to explore a lot of in-store and online merchants.
So, say goodbye to the misery of carrying cash around or fretting over-blowing past your budget. Holding the gift card offers unyielding confidence in spending less — wherever and whenever you want.
Now that we've glimpsed the magical allure of AMEX gift cards let's delve into the various kinds they come in!
Types Of AMEX Gift Cards
There are three major types of AMEX gift cards: Personalized, Standard, and Promotional AMEX gift cards.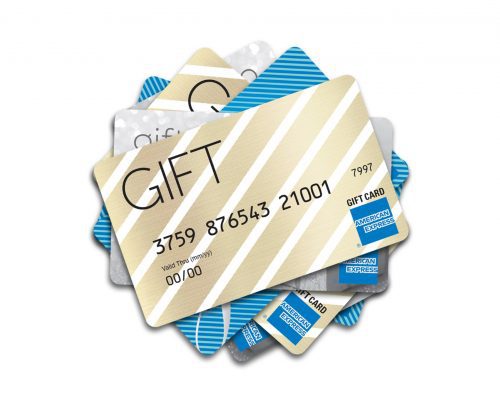 1. Personalized AMEX Gift Cards:
Having personalized AMEX gift cards is like having the power to design your very own gift card. For real, though, these personalized cards are all about that heartfelt touch. Whether you want to show some love to your besties or make your gift special, personalization is the key!
Additionally, you can choose the images, font, and text to make it a unique masterpiece. It's like creating art with your gift, made with tons of love and creativity. But wait, you might think this is going to cost you big time, right? Nah!
They got you covered with different denominations, from $25 all the way up to a whopping $3000! So, you can go all-out or keep it chill, whatever suits your vibe.
2. Standard AMEX Gift Cards
The Standard AMEX gift cards are, like, the most common ones out there for gifting. You can get them in physical and digital styles, so you have options. Go old-school with the physical card, or keep it modern with the digital one.
And here's the cool thing – these gift cards are super versatile! No matter the occasion – birthdays, anniversaries, holidays – they got your back. Your friends get to pick their own gift, so it's a win-win for everyone.
3. Promotional AMEX Gift Cards:
Promotional AMEX gift cards are the cool kids of gift cards! These gift cards are not for personal gifting; they're all about boosting brands and getting more customers on board.
Think of them as secret agents, sneaking into lucky peeps' hands through brand campaigns and awesome giveaways. AMEX use them to get everyone pumped, engaged, and hooked on their brand.
If you ever got one of these cards, consider yourself part of a master plan! They're all about rewarding loyalty, getting people to buy more, and keeping the bond strong between customers and the brand.
And, if you're like, "How do I even know if it's a Promotional AMEX Gift Card?" Don't trip! I've written an article explaining how to spot different AMEX cards. You should definitely check it out!
How To Use An American Express Gift Card
To make the most of your AMEX gift card, it's crucial to check that you have enough balance to cover your desired purchase. Once you've confirmed the balance, you can conveniently use the gift card for in-store shopping or make hassle-free online purchases.
A. Check Your AMEX Gift Card Balance
Before you go on that epic shopping spree or surprise someone with an awesome gift, you must check your gift card balance, right? Alright, let's do this! You can check through the AMEX website or even via AMEX customer support.
1. Checking The Balance Through The AMEX Website
To uncover the treasure of your gift card balance, follow these simple steps:
Visit the AMEX balance checker page on their official website.
Locate the 15-digit gift card number on the back of your card.
Enter the gift card number.
Input the expiration date of the card.
Enter the PIN associated with the card.
Optionally, provide your email address.
Tap on the "Sign In" button. Voilà! You'll be redirected to a new page displaying your current balance.
2. Checking The Balance Through The AMEX Customer Support
If you'd like more of a personal touch, you can also check your AMEX gift card balance via the brand's customer support. Look for the contact number on your gift card, and call a friendly customer support rep. They'll ask for the Amex serial number from you, do a quick query, and then share your balance information. It's that easy!
B. Use Your AMEX Gift Card In A Physical Store
Now that you're well aware of your gift card balance, it's time to put it to good use – and what better place to start than in a store? Using your gift card in a physical store is easy, and here's how to do it like a pro:
1. Scope out the goods: Take a stroll through the store and pick all the cool stuff.
2. Time to pay: Alright, the shopping spree is complete! Head to the checkout and tell the cashier you're paying with your gift card.
3. Swipe or scan: The moment you've been waiting or! Take out your physical gift card and swipe it like a pro, or show off your digital version for some fancy scanning action.
4. Enjoy your purchase: Once the transaction is complete, enjoy the satisfaction of a successful shopping experience, all thanks to your AMEX Gift Card.
C. Use Your AMEX Gift Card To Pay For Online Purchases
1. Find your favourite online store: There are a lot of online retailers out there, so choose the one that vibes with your style. Fashion, gadgets, or even epic experiences, you name it!
2. Load up your cart: Cruise through the virtual world and toss all your dream items into your shopping cart. It's like a shopping spree without even leaving your bed.
3. Time to check out: When you're ready to seal the deal, hit that checkout button. Look for the option to pay with a gift or credit/debit card.
4. Punch in your AMEX gift card details: Flip your card over and type in that 15-digit number, along with the expiration date and PIN. And hey, double-check your balance so you don't come up short.
5. Hit confirm, and boom: Tap that "Confirm" button, and you're in for a treat! Your gift card will cover the whole cost, and you'll get that sweet confirmation email in your inbox.
Where To Buy & Sell An American Express Gift Card
If you want to buy an AMEX Gift Card, simply head to the official AMEX website or visit their physical store for a straightforward and hassle-free process, ensuring you get the perfect gift card in no time.
And if you want to sell your gift card, look no further than CARDTONIC! It's the ultimate destination for all your gift card needs, offering a reputable platform to sell your gift cards for cash, including the AMEX gift card.
How To Sell AMEX Gift Cards On Cardtonic
You can easily sell your American Express gift cards on Cardtonic, and all you need to do is; Download the Cardtonic application, register on the platform, open your Cardtonic app or the website, click on sell gift cards, select AMEX gift card, input the amount of your digital asset, upload the images, and start trade.
1. Open the Cardtonic app you already have installed on your phone.
2. Select "Sell Gift Cards" and then pick the form you are selling (Physical or E-code).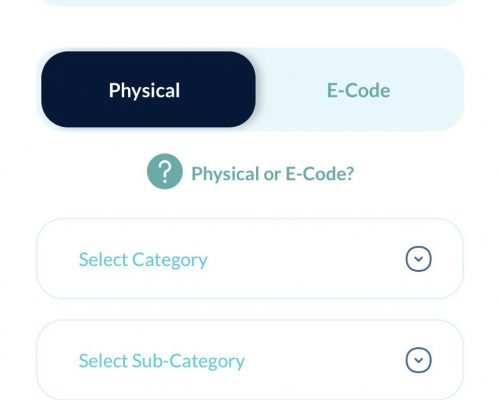 3. Select "AMEX Gift card" for the category and USA AMEX Card under the subcategory section.
4. Type in the amount of your AMEX gift card.
5. Upload the gift card image(s).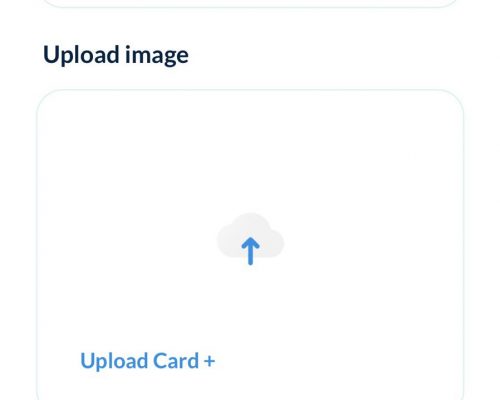 6. To complete the process, click the "Start Trade" button. Once your transaction is approved, you will receive your payment in Naira instantly!
Benefits Of American Express Gift Card
Having an AMEX gift card opens the door to a world of exciting benefits, including thoughtful and personalized gifting, versatile shopping experiences, and convenient and secure spending.
1. Thoughtful and personalized gifting: With those super cool personalized AMEX Gift Cards, you can make the most thoughtful presents ever! Add sweet memories, heartfelt messages, or awesome designs – it's like giving them a keepsake to hold on to forever.
2. Versatile Shopping Experience: These gift cards make The shopping game versatile. Like, they open doors to many stores and online shops, so the lucky person who gets them can pick exactly what they want—no more guessing games!
3. Convenient and Secure Spending: Oh, and here's the best part – it's all cashless! No need to worry about carrying cash around. Just swipe or click away, and you're good to go. Plus, you can check your balance anytime, so you always know how much shopping power you got left.
Frequently Asked Questions About American Express Gift Cards
1. Where Can I Use An AMEX Gift Card?
You can use your AMEX Gift Card at a wide range of merchants and online retailers. The possibilities are endless, From fashion stores to electronics shops to restaurants and entertainment venues. Simply look for the AMEX logo or inquire with the merchant to ensure they accept AMEX Gift Cards before making your purchase.
2. Does An American Express Gift Card Expire?
Yes, AMEX gift cards typically come with an expiration date. It's essential to check the terms and conditions provided with your gift card to determine its validity period. Be sure to use the card before expiration to make the most of its value.
3. What Is An American Express Gift Card Used For?
An AMEX gift card can be used for a variety of purposes. Whether it's for personal shopping, gifting to loved ones, or using it as a corporate reward or incentive, the flexibility of these gift cards makes them suitable for any occasion.
4.  Is There An Activation Fee For AMEX Gift Cards?
Yes, there is an activation fee for American Express gift cards. The fee varies depending on the amount of your gift card.
Conclusion
Time to wrap up our adventure into the awesome world of AMEX Gift Cards. It's been a total blast, right? These cards are like pure magic, bringing endless surprises and possibilities! With these gift cards, you can create super heartfelt gifts that'll totally touch your loved ones' hearts. How cool is that?
And these cards are so versatile that they can unlock a whole universe of treasures. No more stressing over cash – just cashless awesomeness! Oh, and here's a pro tip: If you ever have an unused AMEX Gift Card, no worries! Platforms like Cardtonic got your back. You can easily turn it into cash, keeping things super flexible!
So, let's go out there and embrace the magic of AMEX Gift Cards, my friends! Whether you're gifting someone special or treating yourself, these cards are like your own key to endless fun and thoughtful moments.