Created by the geniuses at Google, the Google play gift card allows you to purchase all your favourite applications, games, and digital content without needing cash or a debit/credit card. It's like a magic portal to a world of endless entertainment and productivity at your fingertips.
And let's be honest, who doesn't love a good gift card? It's the perfect present for any occasion, from birthdays to holidays to "just because" days.
In this article, we'll dive deep into the world of Google Play gift cards, covering everything you need to know. So sit back, relax, and let's get started!
About Google Play Gift Card
Google play gift cards are digital assets that were created by Google to serve as a means of purchasing all paid products on the Google play store. Products such as; Books, games, lifestyle apps, finance applications, etc. With your Google play gift card, you have access to millions of paid applications.
Where To Buy Google Play Gift Cards Online
The two best places to purchase these digital assets online are; The Google play store website, and Cardtonic.
1. The Google Play Store: The Google play store is a quick and direct way of getting your hands on this digital asset. Head to the Google Play website, click on the "where to buy" icon, and go for the most suitable option.
2. Buying on Cardtonic: Cardtonic is a very good option for buying Google play gift cards, especially when you are based in a location without an official Google outlet, like Nigeria.
Tips For Finding The Best Deals For Google Play Gift Cards
As much as you may love Google play gift cards, one thing I am certain you would appreciate more is a cheap or even free Google play gift card. This is why I would be giving you tips on how to get the most affordable version of these digital assets. You should always; buy on a customer-inclined platform, watch out for giveaways, and frequently visit the promotions page.
1. Buy on a Customer-inclined Platform: This is the most efficient way of getting the best deals on your gift card purchases. A customer-inclined platform is one that is not fully profit-oriented but has its customers in mind. Meaning regardless of what the market is saying, they would always give you the best rates. An example of such a platform is Cardtonic.
2. Lookout For Giveaways: Giving out goods and services is a marketing strategy employed by millions of brands worldwide. This is used to increase brand awareness and ensure continued patronage among other things. Google play gift card giveaways occur on social media platforms like Instagram, Facebook, Twitter, etc. You just have to keep your eyes open.
3. Visit The Promotions Page: There is a promotions page on the Google play store website. Google updates this page with possible discounts or upcoming promotions regarding this digital asset. My advice is to visit the promotions page frequently.
What Are Google Play Gift Cards Used For?
Google play gift cards can be used to buy all applications that are not free on the google play store. If your device runs on the Chrome OS or Android operating system, the google play store is automatically installed on your device and all you need to do is to buy your gift card and start redeeming it.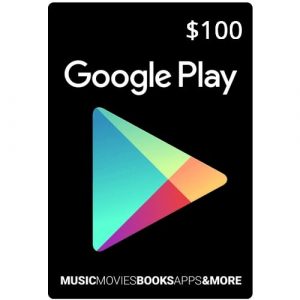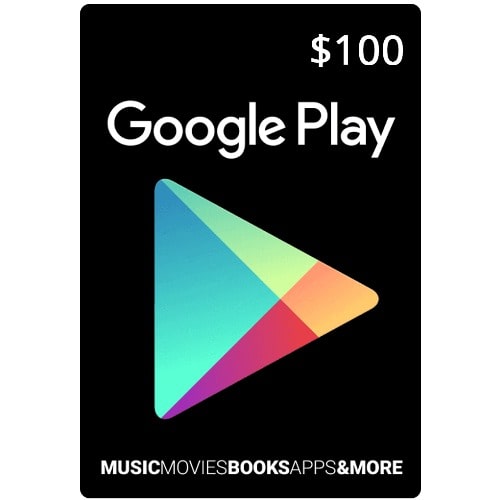 So if you have been asking yourself, "Where can I spend Google play gift card? " the answer is; on the play store. And there are multiple applications that can be bought with this digital asset.
How To Redeem A Google Play Gift Card
This digital asset can be redeemed in different ways. For example, Through your mobile device, on your computer, or when making a purchase on Google play.
1. Through Your Mobile Device 
Open your Play store application
At the top right, tap the profile icon.
Select "Payments & subscriptions", then click Redeem gift code.
Enter the code.
2. On your Computer 
Head to the Google Play website
Enter Your Code
Click on Redeem
3. When Making a Purchase on Google Play 
After shopping, head to the checkout
On the payment method options, click the down arrow to Redeem
Enter Your Code
Follow the instructions on the screen.
This digital asset is can be used to buy apps, books, and games, rent movies, and also pay for your subscriptions.
How To Share a Google Play Gift Card
Like they say, "Sharing is caring" I believe that is true, and I am sure at least one of your loved ones would feel the same way too. If you want to share a Google play gift card with someone, you can either send it via email or send the code conventionally.
 1. Sharing Via Email 
Open your Play store application. Click on the 'Send Gift' icon at the sidebar of your dashboard, and enter the recipient's email address. You might want to add a short note as well so they know it's from you.
2. Sending The Code Conventionally 
You can buy the digital asset and have it delivered to you. Then share it with your loved one via WhatsApp, Telegram, Facebook, etc.
Troubleshooting Common Issues With Google Play Gift Cards
On rare occasions when you encounter issues redeeming your Google play gift card, keep calm and read the following possible google errors. The most common Google error is "We need more information" and "Not Activated"
1. Google Play Gift Card We Need More Information 
There is no certain reason why this error occurs. It may either be network issues or the gift card itself is faulty. When this error comes up, try and redeem your gift card on your mobile device. 
If the error still occurs on your mobile device, you must contact Google support with your gift card information. 
2. Not Activated 
The not activated error is more straightforward. All you need to do is take it back to the store of purchase and request for proper activation so you can begin to redeem your Google play gift card. 
See: How To Activate Any Gift Card.
Click here to learn more about the possible Google Play gift card errors and how to fix them.
How To Check Your Google Play Balance and Transaction History
It is important to know your Google play balance, and there are two ways of checking it. You can either check it via the Google play store or on the browser.
1. Checking With Your Mobile Device 
Open your application
Tap the pop-out menu
 Select "Account" and click on "Payment Methods." It can be found at the top of the "Account" menu. Your account balance will be revealed at the top of the menu next to "Google Play balance".
2. Using The Browser
Head to the play store website on your device and log in
 Click on the "Account" option under "Devices"
Your balance would be displayed on the top right part of the page.
How To Stay Safe And Avoid Google Play Gift Card Scams 
There is a high number of Google play gift card scams occurring of late. It is important to know the possible ways scammers might want to trick you and how to avoid it.
1. Government Imposter: You might get a call from someone claiming to be from the government saying you are in trouble and to clear your name you would need to send a Google play gift card to them immediately. Just know that this is fake because no government official would collect payment via this digital asset or without proper communication.
2. Email From Contact: It is also possible to receive an e-mail from someone you know asking you to send them this digital asset quickly. So they can resolve their "Emergency" it is best to call the person first to make sure they are not being impersonated before making any other decisions.
3. Extremely Low Price For Google Play Gift Card: When it is too good to be true, most times it is. You might stumble on a website claiming to sell google play gift cards for ridiculously low prices. Although it may seem exciting, you should not fall for this. For example, if a website wants to sell you a brand new Toyota Camry for 250k, I am sure you would run away.
Can Google Gift Cards Be Used Outside of Your Country?
No. Google play gift cards are bound by region. Meaning you cannot use a United Kingdom Google play gift card in the United States.
Do Google Play Gift Cards Expire? 
Luckily for you, the Google play gift card does not have an expiration date. This is great news because there are over a million applications on the platform, and being restricted by a time frame can make you overwhelmed or force you to purchase just anything so your gift card balance does not waste. However, you have enough time to properly redeem and enjoy this digital asset. 
Can Google Gift Cards Be Used On Other Platforms? 
Yes. asides from the Google Play Store, you can use this digital asset on Disney+, Youtube, Amazon, etc.
Does Google Offer Refunds?
It depends on the scenario. Normally, if it is less than 48 hours since you made an in-app purchase, you can request a refund and you would get it within 7 days or earlier. If it is over 48 hours, you would have to contact Google play and explain the situation.
Can Google Play Gift Cards Be Bought Online?
Yes, they can. Almost everywhere I turn online, I see an ad that says I should buy Google play gift cards from their website. Because I know the best places to purchase Google play gift cards it is easy for me not to get swayed. 
The best place to buy google play gift cards online asides from the brand is Cardtonic.
If for some reason you cannot get the Google play gift card on the official website. Either as a result of location or whatnot, your next best option is Cardtonic. 
How Much is The $100 Google Play Gift Card on Cardtonic?
Cardtonic is a customer-inclined platform. Meaning the rates are best suited to the benefit of the users. Currently, you can buy the $100 Google play gift card for as low as 80,199 Naira on Cardtonic today. 
Conclusion
Google play gift cards serve as the most convenient means of purchasing all paid products on the Google play store. You can redeem them either through your mobile device, PC or on the official Google website. These gift cards can also be shared with friends and family either via email or conventionally.
They are very low maintenance and have no expiration date. Once you can identify potential scams and avoid them, you would have no troubles at all. If you are looking to buy one online either for yourself or a loved one, the best place to do so is on the Google website or Cardtonic. With all I have said, I believe you should now be on your way to buying a Google play gift card and redeeming it immediately,