Let's face it: regardless of how much she makes, women will always love presents, particularly gift cards. I remember my happiness when my wife said yes to me. I quickly ran to the grocery store, intending to get something special.
After much deliberation, I settled for a Nordstrom gift card since she loved fabulous dresses. Fast forward to our honeymoon, she did admit that particular gift was the best she had ever received, and it had created a special affection for me in her heart.
Hey, if you're thinking about the best romantic gift card that will strike some special cords, I have good news. I have compiled the best romantic gift cards for your wife to make her love you more.
At the end of the piece, you can decide on the best romantic gift card for her, and I am sure you will thank me for it.
11 Romantic Gift Card Ideas For Your Spouse In 2023
If I were to recommend the best romantic gift cards today, here are my best bets: Sephora, Amazon, Netflix, Etsy, Uber, Macy's, Walmart, Nordstrom, Spafinder, Starbucks, and Barnes and Noble gift cards.
1. Sephora Gift Card
How about investing in your wife's good looks? Sephora gift card allows you to shop for quality skin care products, fragrances, baths, makeups, and other collections of luxury beauty items from the leading high-end beauty brand, Sephora.
The card lets you access several Sephora services like massages and facials, as well as stay updated with the latest beauty products and trends.
Sephora gift cards do not expire and are available in denominations from $15 to $500.
2. Amazon Gift Card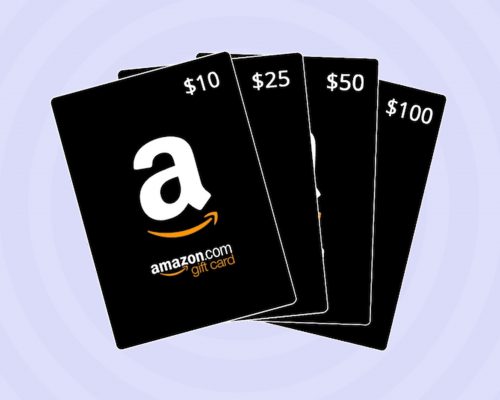 Amazon gift card lets you purchase almost any item from the largest online retailer, from general electronics and groceries to fashion and more romantic items like perfumes, rings, and necklaces.
That's not all; you can redeem your Amazon gift card at most locations across the globe, and you can also use it to pay for Amazon Prime to enjoy thousands of TV shows and movies.
3. Netflix Gift Card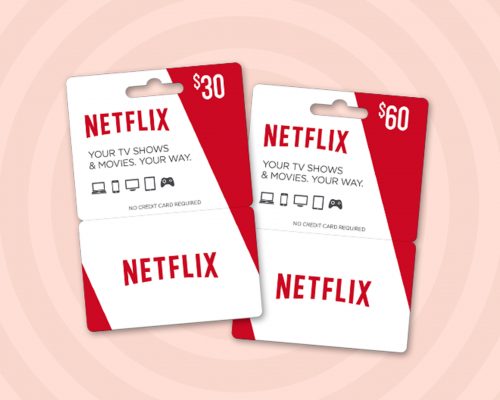 Netflix gift card offers one of the most immersive romantic experiences for couples. This card is your single ticket to the entertainment world, as you can access unlimited movies, films, TV shows, original series, and documentaries.
With no additional fees, you can use your gift card to renew and activate your  Netflix membership to enjoy ad-free movies and shows.
4. Etsy Gift Card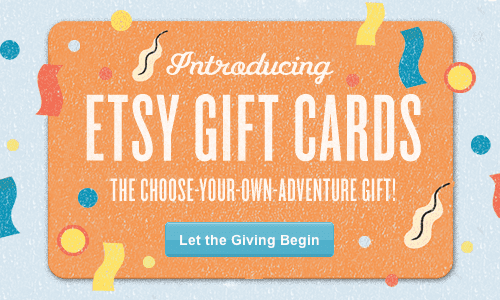 Etsy gift card is unique because it allows access to beautiful and custom handmade craft and vintage items from top sellers not readily available elsewhere, from personalised jewellery to gifts, decorations, stickers, home decor, arts, beads, and leather products.
You have a vast collection of fascinating options to spice up your romance. Etsy gift cards are often available in $25, $50, $100, or $250 denominations.
5. Uber Gift Card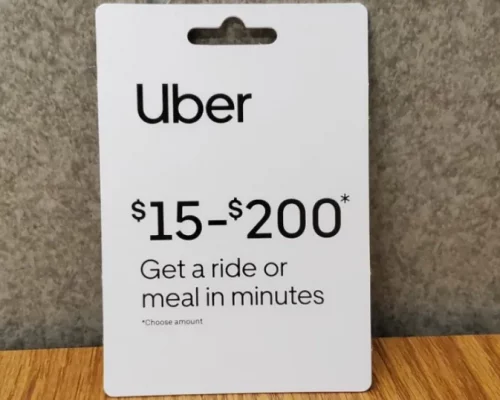 Uber gift cards allow you to treat your favourite person to comfy rides across town and enjoy a variety of sumptuous cuisine from local restaurants.
You will save her a lot of stress driving in traffic and keep her in a great mood. Uber gift cards do not expire and are typically available between $15 and $500.
6. Macy's Gift Card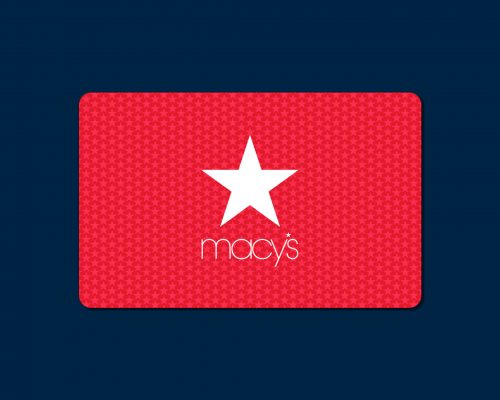 Macy's is a top romantic gift card idea because you can access exciting product categories and personal effects guaranteed to spark good feelings; this includes jackets, robes, pendants, perfumes, creams, and makeup kits.
The added benefit of Macy's gift cards is that they never expire, and you can choose from various nice designs. Personalization options and free shipping further enhance your shopping experience.
7. Walmart Gift Card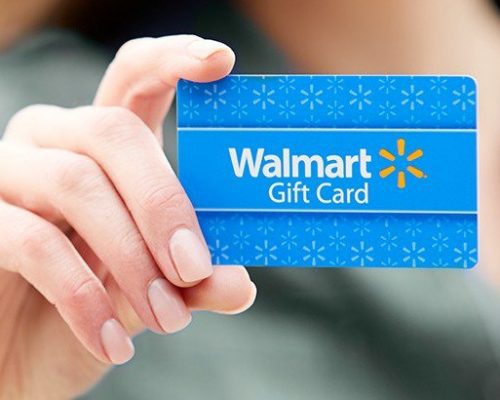 Make her heart skip a beat with a Walmart gift card. You can access a variety of exquisite but affordable women's clothes and underwear, shoes, bags, perfumes, and cosmetics, amongst other categories of products on the leading multinational retailer, Walmart.
You also enjoy protection in the event of loss or theft of your card. Walmart gift cards can be purchased in denominations between $5 to $1000.
8. Nordstrom Gift Card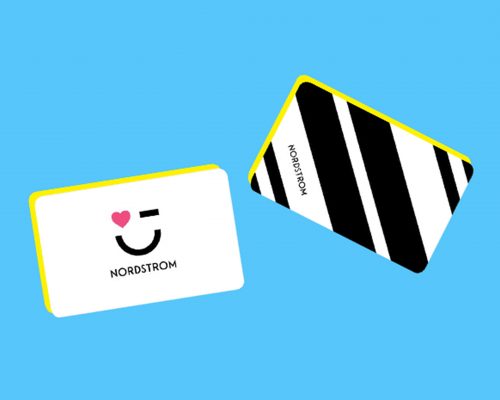 Nordstrom gift card offers the best of romance in the way of hot-selling clothes, jewellery, shoes, and fashion accessories on the leading fashion retailer Nordstrom.
These gift cards are usually available between $25 to $500; they are non-expiry, and you never get charged any fees. More so, you get your remaining value refunded for loss or damage.
9. Spafinder Gift Card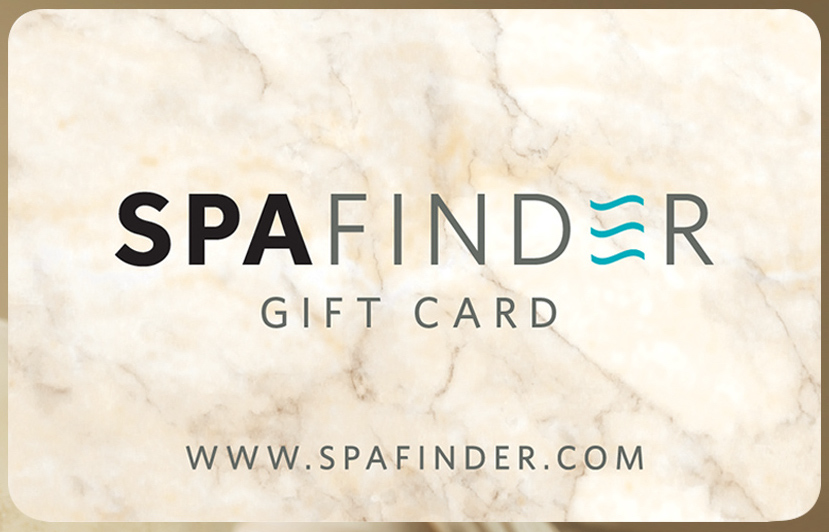 Spafinder gift card allows you to access thousands of Spas, salons, and wellness locations globally.  You can use the card to shop at the Spafinder Spa shop and book body treatments like massages, facials, detoxes, and manicures.
You can also find classes like yoga, pilates, boxing, and other exercise experiences.
This card enables you to destress and boost the mood of your spouse, showing how much you care, and it can be the stimulus for true romance.
10. Starbucks Gift Card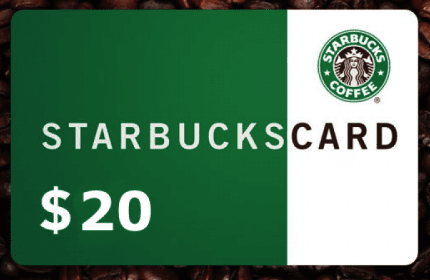 With a Starbucks gift card, you can treat your spouse to her favourite food and beverage like coffee, tea, honey, mocha, pastries, and snacks at Starbucks locations globally.
The cards are reloadable and customisable – as you can create your designs. You earn rewards when you register your Starbucks gift card.
11. Barnes And Noble Gift Card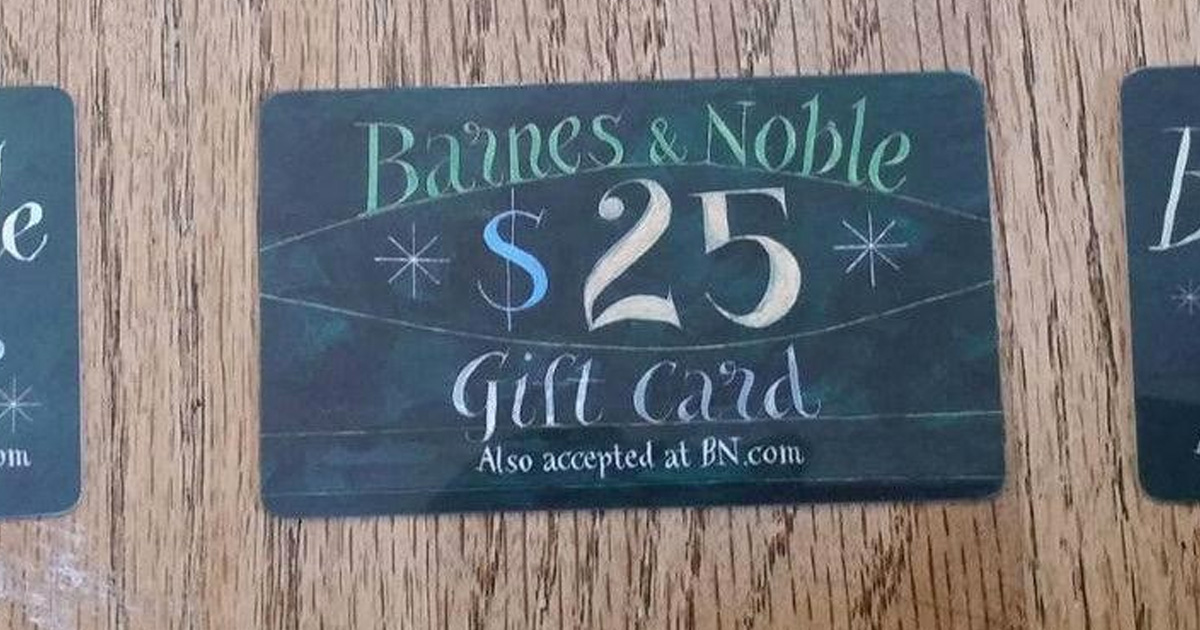 If your wife is a book lover, this is your gift card. You can access a broad category of books: romance, fiction, and history, not excluding audiobooks, music and movies, educational toys, gifts, and games.
With a Barnes and Noble gift card, you can purchase Barnes annual memberships for all-year admission to special exhibitions, collection galleries, virtual tours, and talks. And lastly, the art class, to learn about your favourite artists.
Frequently Asked Questions About Romantic Gift Card Ideas
1. What Is The Best Romantic Gift Card?
Some of the best romantic gift cards include Sephora, Amazon, Netflix, Etsy, Uber, Macy's, Walmart, Nordstrom, Spafinder, and Starbucks.
2. How Much Should I Spend On A Gift Card For My Wife?
I would recommend a minimum of $50; after all, she's your wife. It all depends on how much you have to spend.
3. How Do I Personalize A Romantic Gift Card For My Wife?
First, choose a gift card that reflects her interest, then add a romantic message to accompany it. Be sure to wrap the gift card nicely.
4. Where Can I Buy A Romantic Gift Card?
Cardtonic sells the best romantic gift card you can conveniently gift to anyone at a very affordable rate.
5. How Do I Give A Romantic Gift Card To My Wife?
Create a beautiful scenery to trigger her emotions when presenting a romantic gift card. You could use beautiful flowers, soft light, and some background music.
Conclusion
Romantic gift cards are a great way to build an emotional connection with your spouse and rekindle the love and affection she had for you when you were dating.
From Amazon to Sephora, Macy's, Walmart, Nordstrom, Netflix, Uber, Etsy, Spafinder, Starbucks and Barnes. It depends on her interests and what appeals to your wife's emotions.
In this piece, I highlighted the best ideas for the romantic gift card, so feel free to experiment and determine what works best.