Last year, my cousin got married in Australia. Since I couldn't attend from Nigeria, I was puzzled about what gift to send her. I wanted something thoughtful yet practical. At the last minute, I decided to buy her an Amazon Australia gift card from Cardtonic. It turned out to be a huge hit! She was able to get some nice home items with it.
But that experience made me realize I needed to learn which gift card types are most popular in Australia before the next occasion came up. After sending gift cards to Australian friends and family for months now, I've figured out the top gift card categories that pretty much everyone appreciates down under.
In this article, I'll share the top seven gift cards in Australia you really can't go wrong with. Whether you need a last-minute idea or want the recipient to choose, these types of gift cards are always a win!
Top 7 Most Popular Gift Card Types In Australia
Based on usage and demand, here are the top seven gift cards in Australia: Amazon, Apple, Google Play, Netflix, Steam, Uber, and Visa Gift cards.
1. Amazon Gift Cards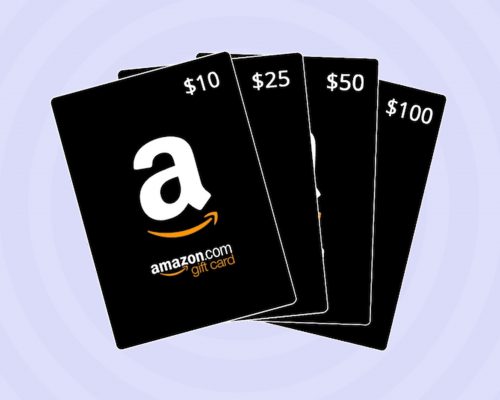 Hands down, Amazon gift cards are one of the most versatile and well-received gift cards for folks in Australia. On the Amazon site, people can find pretty much anything – electronics, kitchen appliances, books, toys, clothing, everyday essentials, and more.
The awesome thing about Amazon gift cards is they let the recipient choose something they'll genuinely want or need rather than just getting some random gift. I mean, who doesn't love picking out their own stuff?
You can get digital Amazon gift cards in any amount from $5 to $500 and send them by email for instant delivery. They also sell physical Amazon cards from $25 up to $500 at supermarkets, newsagents, and electronics shops across Australia.
2. Apple App Store & iTunes Gift Cards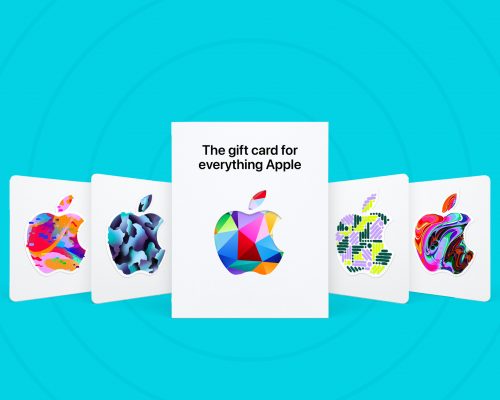 App Store & iTunes gift cards are perfect for treating Apple device users. With these, Apple fans can unlock the full potential of their iPhones, iPads, and other Apple products.
The gift card credit allows them to access millions of apps, games, music, movies, TV shows, iCloud storage upgrades, and more from the Apple ecosystem. It lets them get the most value out of any Apple gadget.
You can grab an Australian App Store & iTunes gift cards in both digital and physical forms. Digital gift cards in any denomination can be sent for instant delivery. Physical gift cards typically range from $10 to $200 and are available at major Aussie retailers.
3. Google Play Gift Cards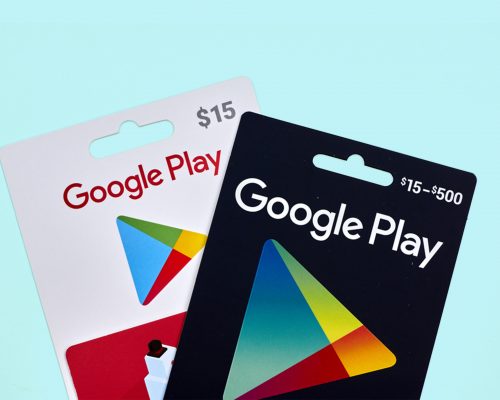 Similarly, Google Play gift cards are the top choice for Android users since they provide prepaid credit to unlock everything Google Play has to offer.
Anyone with an Android smartphone or tablet can redeem Google Play credit for apps, games, movies & shows, books, subscriptions, and any in-app purchases or premium content.
It lets Android users fully tap into Google's ecosystem on their devices. You can conveniently grab new or used Google Play cards in Australia in amounts ranging from $15 all the way up to $500.
4. Netflix Gift Cards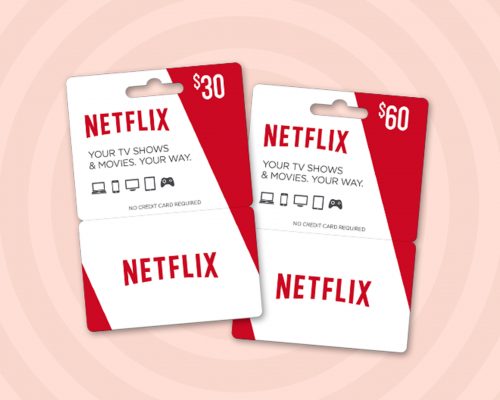 In the era of endless at-home streaming, Netflix gift cards are always appreciated. They make it easy to give the gift of Netflix access. The cards come preloaded with dollar amounts that provide Netflix credits. Recipients can simply redeem the value towards any Netflix monthly subscription plan.
This gives them unlimited access to stream Netflix's entire catalog of original shows, movies, documentaries, comedy specials, and more. And with no ads!
You can buy digital Netflix gift cards for instant delivery online. Or pick up physical plastic gift cards at supermarkets, convenience and electronics stores, and many other retailers. 
5. Steam Gift Cards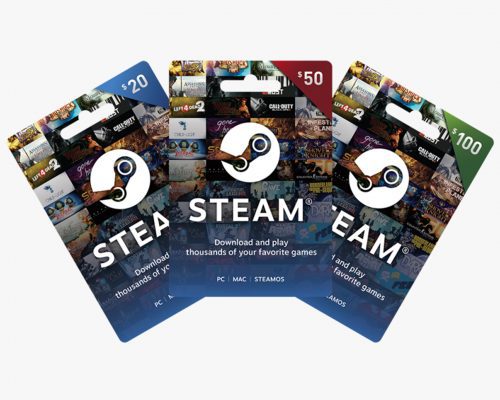 For PC gaming enthusiasts, Steam gift cards are excellent for providing credits to spend on Steam's massive online game marketplace. With thousands of popular game titles across genres, Steam is a gamer's paradise. Steam gift cards let them shop for new releases, take advantage of discounts and seasonal sales events, and score savings on individual game purchases.
Physical Steam gift cards are commonly available at electronics retailers across Australia. The most popular denominations are $20, $30, $50, and $100 – so amounts tailored for casual to serious gamers. No need to stress if you don't know their wishlist, Steam credit lets them decide.
6. Uber Gift Cards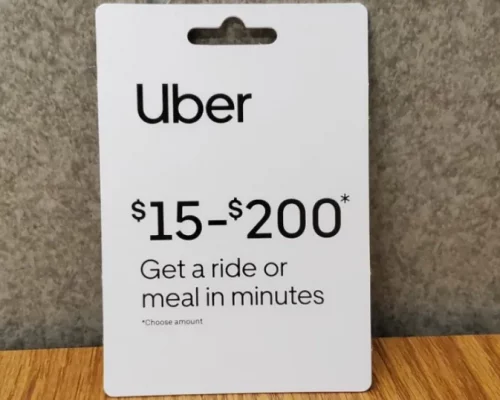 With Uber's popularity continuing to grow, Uber gift cards make practical gift options for rides and Uber Eats delivery. You can add any amount to Uber gift cards, which provides the recipient Uber Cash to use on the Uber platforms. This prepaid credit covers the cost of Uber rides, Uber Eats orders, and more without needing cash or credit cards.
Uber gift cards are issued digitally, so you can conveniently email them for instant delivery no matter where you are. The Uber Cash doesn't expire, and the cards work anywhere Uber operates across Australia.
7. Visa Gift Cards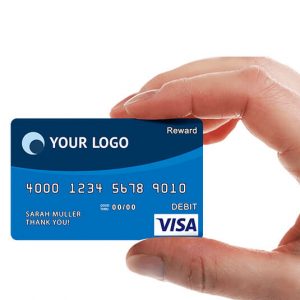 When in doubt, you really can't go wrong with gifting a Visa gift card. They work anywhere Visa debit cards are accepted – both online and in stores. Recipients can use Visa gift cards to shop for any brand, book hotels or flights, pay bills and utilities, and more. The prepaid credit allows them to purchase almost anything.
So Visa gift cards offer maximum flexibility and convenience. Shop at any retailer, grab groceries, pay the phone bill, book a vacation – the options are endless, which makes them universally useful.
Frequently Asked Questions About Australian Gift Cards
1. Are Gift Cards Available In Australia?
Yes, gift cards are widely available across Australia at supermarkets, convenience stores, electronics retailers, and many other outlets. Major brands like Coles, Woolworths, Target, Big W, Officeworks, and more all sell gift cards for top Australian retailers.
2. Where Can I Buy Australian Gift Cards In Nigeria?  
Platforms like Cardtonic allow you to conveniently and securely buy Australian gift cards online in Nigeria. You can browse and purchase digital gift cards from leading Australian brands without needing to be in Australia.
3. How To Convert My Australia Gift Card To Naira?
If you want to sell an unused Australian gift card and convert the balance to naira, you can do so through Cardtonic. Simply trade in your gift card to Cardtonic, and you will get paid the naira equivalent.
4. Where Can I Buy Gift Cards In Australia?
In Australia, you can purchase gift cards at major supermarket chains like Coles and Woolworths, convenience stores like 7-Eleven, electronics retailers like JB Hi-Fi and Officeworks, department stores like Myer and David Jones, and many other outlets.
Conclusion
Sending gift cards to friends and family in Australia can seem tricky with so many retailer options. But after gifting a bunch over the months, I've nailed down the most popular and practical choices. 
Amazon, App Store, Google Play, Netflix, Steam, Uber, and Visa gift cards are guaranteed to please because everyone can find something useful to spend the credit on. They offer flexibility for the recipient while also letting you easily send a gift from Nigeria. 
Platforms like Cardtonic make it simple to conveniently buy Australian gift cards online, even if you aren't in the country. And when you don't end up using a gift card yourself, you can also sell for cash on Cardtonic. 
So the next time you need to send money or gift cards internationally, try one of these popular Australian card types loved by locals. Take the stress out of cross-border gifting!