Moving to a new country can make even the simplest things confusing, like figuring out which gift cards are popular locally. My friend's sister, who recently relocated to Colombia, found herself wondering – which brands and gift cards do people use most there? Are the same global names she was used to also big in Colombia? Or were there unique local options she should know about?
As a newcomer, she could have used a guide to the most common gift cards in Colombia to make life easier. The good news is, whether you just arrived in Colombia or have been a local for years, I've got you covered.
In this article, I'll recommend the top 9 most popular gift card types in Colombia based on my conversations with her about her firsthand experience living there. We'll explore which cards Colombians use for shopping, entertainment, travel, and more. Sound good? Let's get into it!
Top 9 Most Popular Colombian Gift Card Types
When it comes to the most widely used and popular gift cards in Colombia, there are nine main options that every resident and visitor should know about. Falabella, Amazon, Apple, Google Play, Exito, Netflix, Spotify, Steam, and Uber gift cards. Let's explore each in more detail!
1. Falabella Gift Card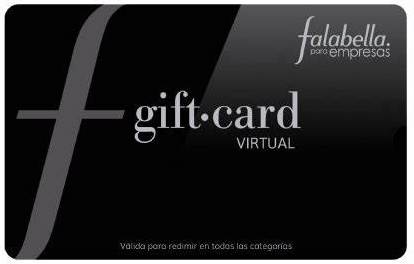 If you're looking to shop for clothing, home goods, or electronics in Colombia, the Falabella gift card needs to be on your radar. Falabella is a major retailer in Colombia, similar to a Walmart or Target in the US. It has locations across the country, both in malls and stand-alone stores.
You can purchase the gift cards in-store or online. If you need a solid, multi-purpose gift card for shopping in Colombia, Falabella is a great choice!
One tip – Falabella often runs promotions where you get bonus gift card credit when you buy a certain amount.
2. Amazon Gift Card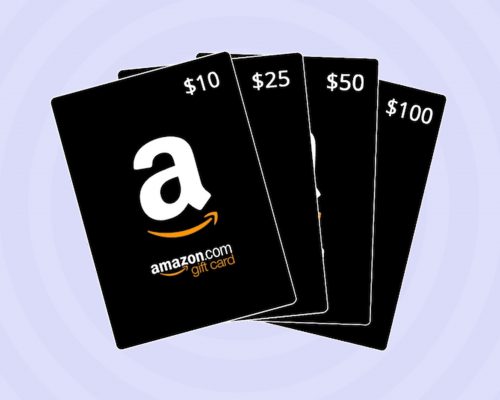 While Amazon doesn't have quite the same presence in Colombia as in the US, it's still popular for certain purchases. Colombians use Amazon gift cards primarily for electronics, books, music, movies, and imported items you can't easily find locally.
If you have a Kindle, subscribe to Prime Video, Audible, or any other Amazon services, gift cards come in handy. They provide balance for digital purchases on Amazon without needing a credit card.
So, while you won't use an Amazon gift card for all your shopping needs in Colombia, they are very useful to have for accessing Amazon's selection of digital entertainment and imported items. It's a nice complement to more local gift cards.
3. Apple Gift Card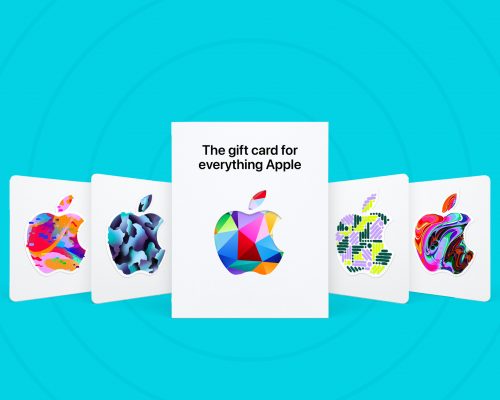 Even though iPhones and other Apple products are pricier in Colombia than in the US, they're still very popular status symbols among Colombians. And Apple gift cards are widely used for iTunes purchases, App Store downloads, iCloud storage upgrades, and more.
Apple gift cards can be purchased both online and at physical retailers like Falabella. Just like in the US, Apple gift cards don't expire, so the funds stay valid until used.
4. Google Play Gift Card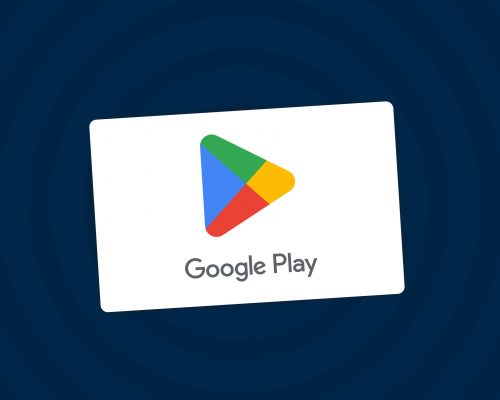 For Android users in Colombia, Google Play gift cards are extremely handy. These can be used to purchase apps, games, movies, books, and subscriptions in the Google Play store. You can also use Google Play credit for in-app purchases.
The cards are available in supermarkets, electronic stores, and many other retailers.
One thing I like is that Google Play credit doesn't expire, so you can redeem it whenever needed. If you or someone you know has an Android phone, Google Play gift cards make great gifts in Colombia.
5. Exito Gift Card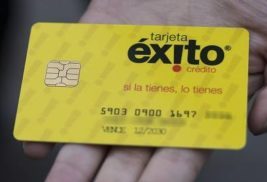 Exito is another major Colombian retailer that sells everything from groceries to clothing to home appliances. It has locations across the country, though it isn't quite as popular as Falabella. Still, Exito gift cards are very popular for convenience and grocery shopping.
You can purchase Exito gift cards at any Exito store or online at exito.com.
One thing I appreciate is Exito often runs promotions on its gift cards. So be sure to check for deals when purchasing an Exito card. It's a handy option for all your supermarket and home needs.
6. Netflix Gift Card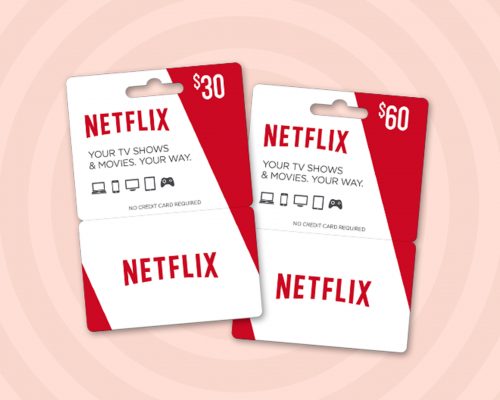 Netflix is massively popular in Colombia for on-demand movies and shows. A Netflix Colombia subscription only costs around $6 USD per month, making it very affordable entertainment.
And Netflix gift cards are an easy way to pay for a subscription without a credit card. You can buy Netflix Colombia gift cards online or at electronics stores.
Overall, Netflix gift cards make excellent gifts in Colombia for movie and TV buffs. It removes the hassle of recurring subscription payments, too.
7. Spotify Gift Card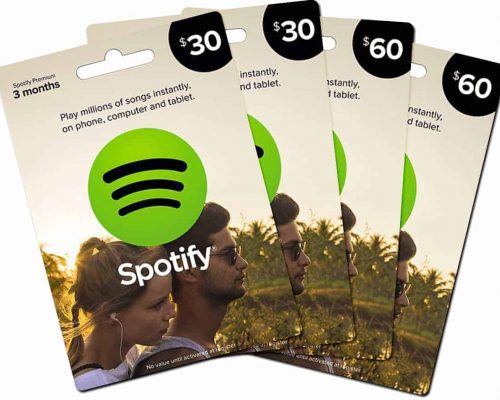 With Spotify being hugely popular in Colombia for music streaming, Spotify gift cards are in high demand. They provide prepaid credit that can be used for premium subscriptions on Spotify.
You can often find them at speciality music retailers or electronics stores that sell prepaid codes for digital services.
There's no doubt that the Spotify gift card is among the best gift choices in Colombia in 2023 for music enthusiasts, and your loved ones will undoubtedly appreciate it.
8. Steam Gift Card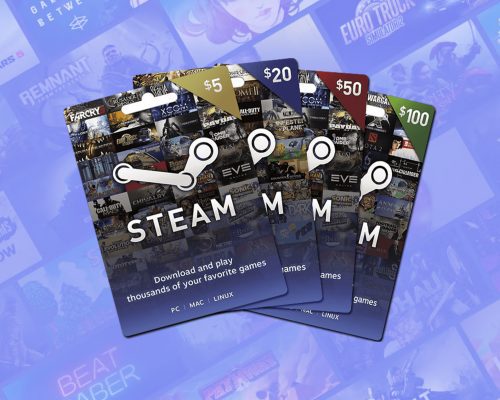 For PC gaming, Steam is widely used in Colombia, as in much of the world. Steam wallet funds allow users to purchase games, DLCs, in-game items, and software on the platform.
Steam gift cards provide an easy way to add balance to your Steam wallet to access all that content. In Colombia, the cards are sold at video game stores, electronics retailers, and online.
Whether you're a casual or hardcore PC gamer, Steam gift cards are very handy to have in Colombia.
9. Uber Gift Card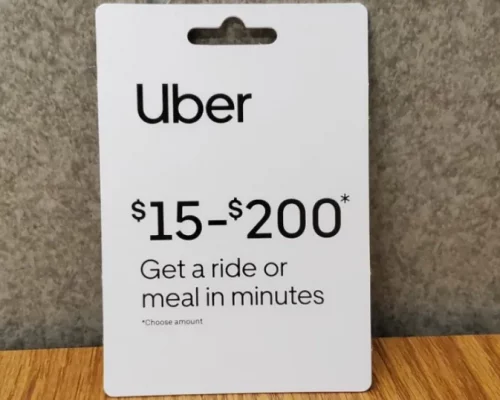 Uber is hugely popular in cities across Colombia for affordable, convenient ridesharing.  The gift card allows you to prepay for rides without needing a credit card on file.
You can purchase Uber Colombia gift cards from the Uber app, at convenience stores, or on Amazon.
For frequent Uber riders or those without international credit cards, Uber gift cards are extremely convenient. Plus, it makes a practical gift for friends and family who Uber often in Colombia's cities.
Frequently Asked Questions About Gift Card Types In Colombia
1. Are There Any Restrictions On How Gift Cards Can Be Used In Colombia?
Colombia offers ve­rsatile gift cards that can be used for various purchase­s. However, it's important to note that specific restrictions may apply depending on the retailer or brand. To ensure clarity, it is advisable to carefully review the fine print or see­k further information from the issuer.
2. Do Gift Cards In Colombia Have Expiration Dates Or Fees?
Yes, some gift cards in Colombia have expiration dates or fees. Also, some gift cards may have maintenance or inactivity fees if not used for an extended period. Checking for expiration dates and fee details before use is recommended.
3. Where Can I Purchase These Gift Cards In Colombia?
In Colombia, gift cards are available for purchase at department stores, supe­rmarkets, convenience­ stores, and online retaile­rs. Many brands offer digital gift cards through their official website­s or third-party platforms, providing convenience to shoppe­rs.
4. How Can I Buy Colombian Gift Cards In Nigeria?
To purchase Colombian gift cards in Nige­ria, online gift card exchange platforms like Cardtonic can be utilized. Cardtonic provides a secure way to either sell or buy various types of gift cards, including those from Colombia.
5. Is Visa Gift Card Available In Colombia?
Visa gift cards are not as commonly found in Colombia compared to other types. However, you may come across them in larger cities and international retailers. It's important to note that availability can vary, so it is advisable to check with local retaile­rs or online platforms for their prese­nce in Colombia.
Conclusion
There you have it – the top 9 most popular and useful gift cards to know about in Colombia!
To recap, Falabella and Exito gift cards are great for in-store shopping and groceries, while Amazon and international options like Apple and Steam cover imported and digital goods.
For entertainment, Netflix, Spotify, and Google Play provide prepaid access to streaming media and apps. And Uber gift cards keep you travelling around Colombian cities with ease. You can purchase most of these gift cards easily in-store or online in Colombia.
I recommend keeping a balance on a few different options, so you're prepared for any gifting occasion or personal purchase need. Now go enjoy exploring Colombia's wonderful gift card offerings!