I am sure it gets a bit frustrating when everybody keeps talking about the tons of interesting games you can buy with your Steam gift card on the platform, and how you should never run out of games to play on Steam. However, every Steam user knows that most of the best games are not free, and you need money to buy multiple games. Money that you may not necessarily have currently. But there's a way out. 
Asides from using Steam gift cards to get cheaper prices for games on Steam, another way to play multiple games on Steam without breaking the bank is by trading your games with friends. 
You and your friends can swap games in your inventories; this way, you do not need to spend money to get a feel of a new game. It is just like trade by barter from the olden days, except this time with high-resolution games. 
Interested in learning how to trade games with friends? Then keep reading!
How To Trade Games With Friends On Steam 
There are two ways to send a trade offer request. Either from the trade offers page or from your friend's profile. 
How To Send an Offer from your Trade Offers Page On Steam:
1. Open your Steam application, check if your item is tradeable, head to your profile image and hover on it till the menu drops, select inventory, click on trade offers, select new trade offer, pick the friend you would like to trade items with, select your desired items and make the offer.
2. Open your Steam application or go to the Steam website.
3. Ensure the game or item you intend on trading is tradeable. To know this, go to your inventory, click on the item you intend to trade, and the information will be in the bottom corner. If it is tradable, then we can proceed.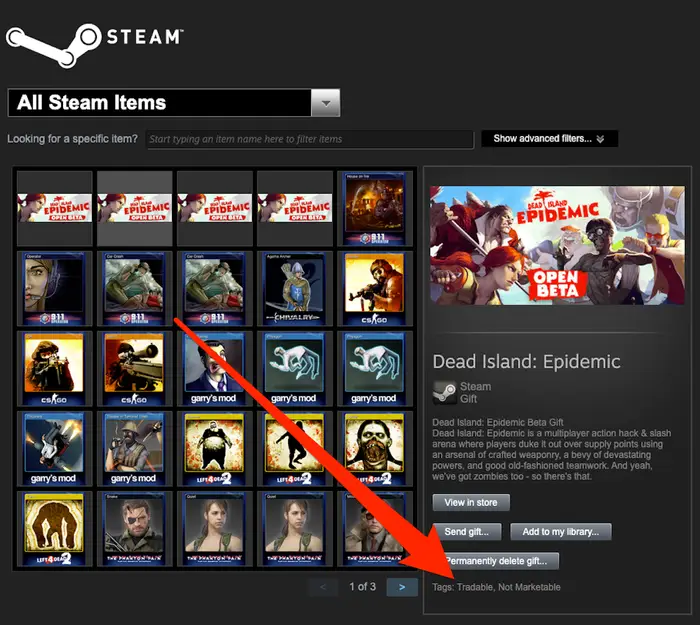 4. Go to the profile picture at the top right of your screen and hover around it until a list of options drops.
5. Select Inventory.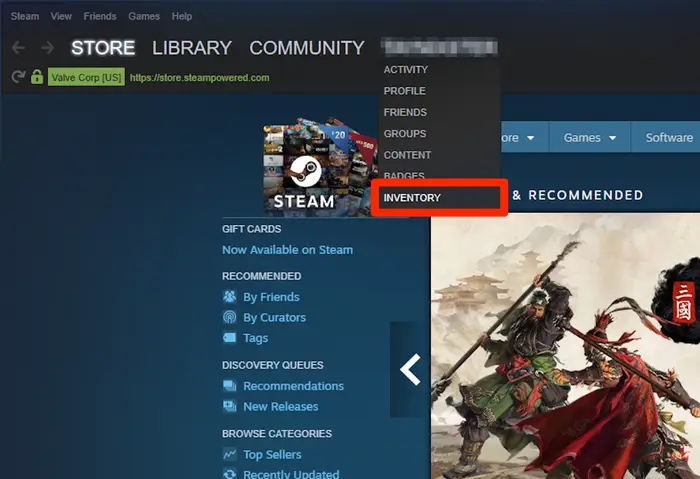 6. On inventory, click on Trade Offers.
7. Then select New Trade Offer.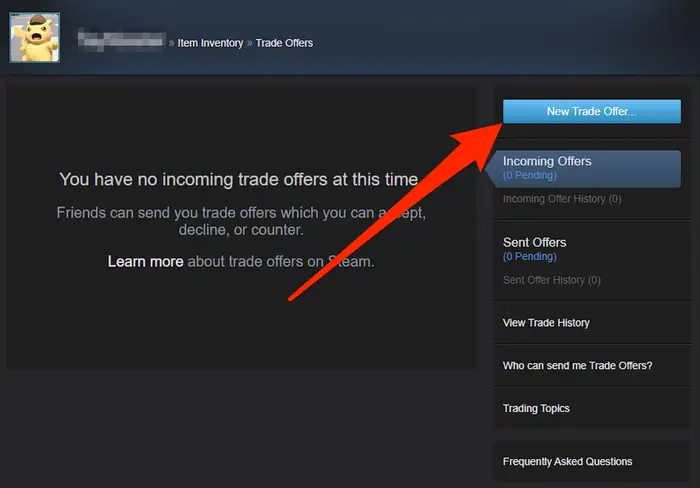 8. Select the friend you intend to trade items with from your friend list.
9. Click and drag items from your inventory to the "Your items" section on the right part of the page.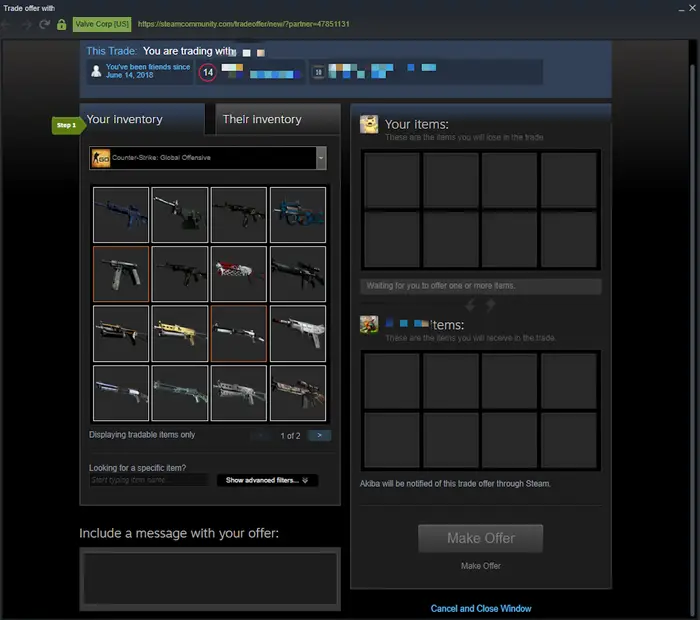 10. Check the box to confirm the trade content.
11. Click on Make Offer.
12. The trade offer will be sent to your friend, who can choose whether to accept or deny it.
How To Send an Offer From a Friend's Profile On Steam:
Open your Steam application,  head to your profile image and hover on it till the menu drops; select "friends", pick the friend you would like to trade items with, click on offer a trade,  select your desired items, recheck your offer,  and make the offer.
Open the Steam application or website and log in.

Move around the profile picture on the top right part of your screen till the menu drops.

Select "Friends"

Click on the friend you'd like to send a trade offer to and press the "…" button.

Click on "Offer a Trade"

Select and drag the items you wish to trade from both inventories into the trade boxes.

Recheck the box to be sure those are your intended trade contents 

Make the offer 
Your friend would receive a notification from Steam that you are trying to trade items with them, then they would decide whether to accept it or not. This is how to send a trade offer on Steam.
Hypothetically, let's say your friend reads this article before you and sends you a trade offer instead. Now that you are on the receiving end, I will show you how to change or counter a trade offer. 
How To Change or Counter an Offer On Steam 
Go to your inventory, select "trade offers", click on incoming offers, select a response to offer, change the offer, edit the offer as you desire, recheck the offer, select confirm trade contents and then send the counteroffer. 
From your Inventory, select Trade Offers.

Click on incoming Offers.

Select Respond to Offer.

Choose Change Offer.

Edit the offer as you desire.

Recheck the offer.

Select confirm trade contents.

Select Send Counter Offer.
The counteroffer will be sent back as a new trade offer.
Conclusion
It is the desire of every gamer to play as many games as possible and spend little to no money doing so. Sadly, that is not how it works. Almost every popular game has a heavy price tag on it. As a gamer on a budget, the best way to maximize your gaming experience on Steam is to either pay for games with a Steam gift card to get discounts or trade your games with friends.
This way, you can increase your gaming options without hurting your pockets, create more gaming experiences with friends and ultimately have more fun on Steam.