Last holiday season, my buddy was stressing about what gift card to get his girlfriend studying abroad in Germany. He wanted to send her something useful but also thoughtful from back home. After purchasing one, he realized he had no idea which gift cards in Germany would actually appeal to her tastes.
After doing some digging, he was surprised by how many recognizable brands offer gift cards in Deutschland. From clothing stores like Zalando to gaming options like Steam to global brands like Amazon, there were tons of gift card choices suited for life in Germany.
In this guide, I'll share the insider scoop on the top gift card brands that anyone visiting, studying in, or living in Germany can actually use and appreciate.
Top 7 Most Popular German Gift Cards
Germany offers a variety of popular gift cards, including Amazon, Apple, Google Play, Netflix, Spotify, Steam, and Zalando. From shopping to entertainment, there's a gift card for every taste.
1. Amazon Gift Cards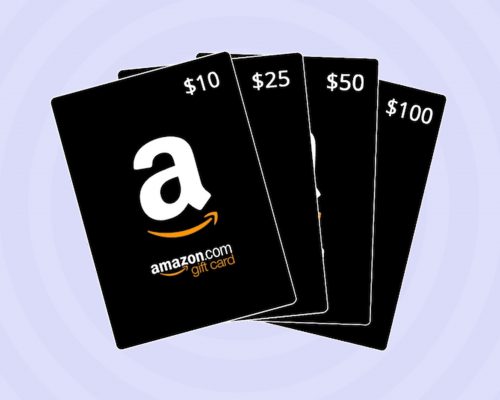 First up for Germany has to be Amazon. I mean, who doesn't love an Amazon gift card, right? The selection is endless there, and shipping is so fast in Deutschland. Whether your friend is into books, kitchen gadgets, electronics, or clothes – they can find it on Amazon.de.
The gift card credit works seamlessly on the German site, just like the American one. And you can choose any amount to load based on your budget. For convenience and flexibility, you really can't beat an Amazon gift card for anyone living in or visiting Germany.
2. Apple Gift Cards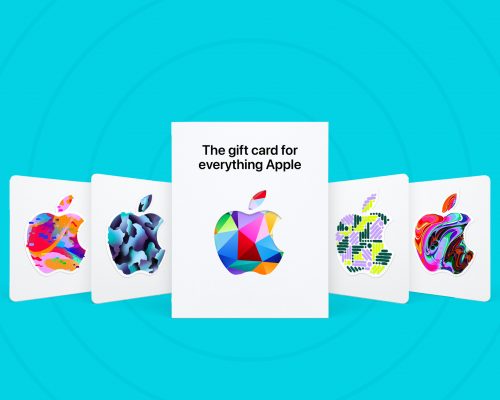 Any iPhone user would also appreciate an Apple gift card while in Germany. They can use the credit towards music, apps, subscriptions, iCloud storage – anything in the App Store or iTunes store fits their vibe.
Apple gift cards make it easy to access all things Apple while abroad. And they offer cards in Euro amounts, so it works perfectly in the German stores. Whether they're rocking AirPods or enhancing their iPad, an Apple gift card lets them get their Apple fix while in Germany.
3. Google Play Gift Cards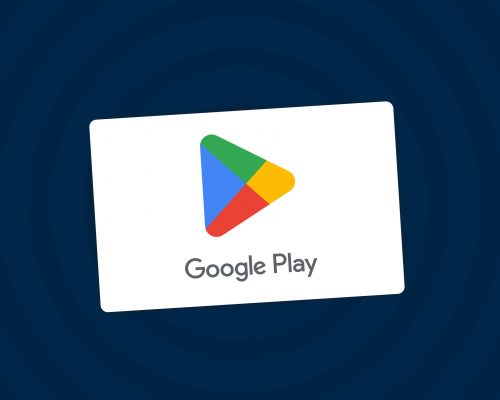 Don't forget about Android users with a Google Play gift card! This gives them credit for enhancing their phone with apps, movies, books, music, and more from the Google Play store. 
They can download new apps to help navigate Germany, watch German films, listen to local music, and more with Google Play credit.
Whether they want to enhance their public transport app, expand their movie catalogue, or get a guidebook for travelling the country, a Google Play card lets them tailor their Android experience.
4. Netflix Gift Cards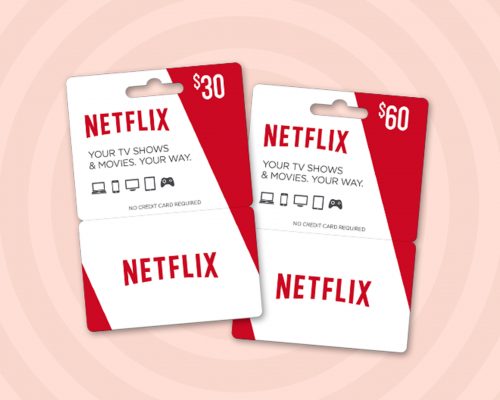 In the streaming era, a Netflix gift card is essential for folks visiting or living in Germany! They can watch Netflix originals, classic shows, and movies in English or German, all with a prepaid Netflix gift subscription.
Especially for longer stays, a Netflix gift card is gold for entertainment and chilling out after long days of exploring. Even a few months of paid Netflix access, thanks to you, is sure to be appreciated.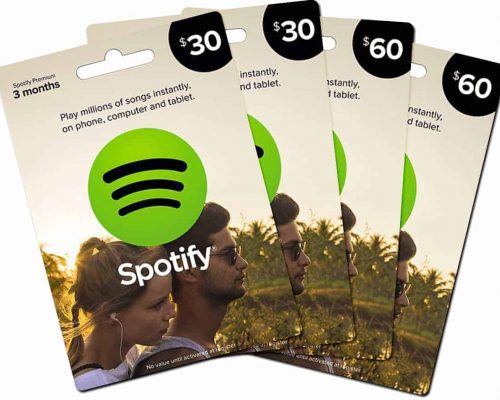 For music lovers, a Spotify gift card gives them unlimited tunes while in Germany. They can access Spotify's huge catalogue of global music and curated German playlists.  
Spotify Premium lets them take their music offline and listen ad-free, perfect for train rides across Germany. If your friend is a big music fan, Spotify is a top choice. The streaming access is essential for discovering new German artists and bands while still playing their favourite international hits.
I'd go with at least a 3-month Spotify Premium gift card – they'll really appreciate the unlimited, uninterrupted jams.
6. Steam Gift Cards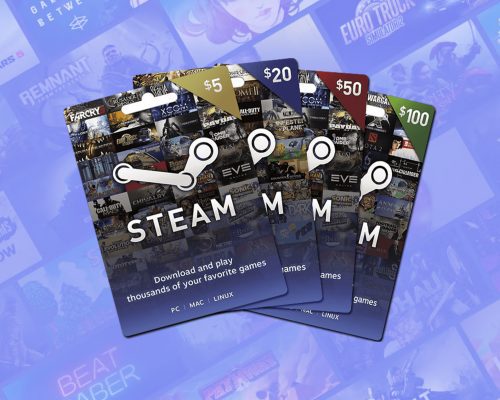 Gamers will love Steam wallet funds to fuel their gaming while in Germany. Steam has a massive collection of video games that can be downloaded directly to a laptop or desktop.
Your gift card funds let them shop Steam's latest releases, sales, and classics digitally while abroad. Especially for long winter months in Deutschland, Steam credit keeps them entertained.
For the gamer friend, Steam funds are amazing. There's a huge gaming community on Steam and so many titles to explore. A Steam gift card lets them fully indulge their hobby while in Germany. 
7. Zalando Gift Cards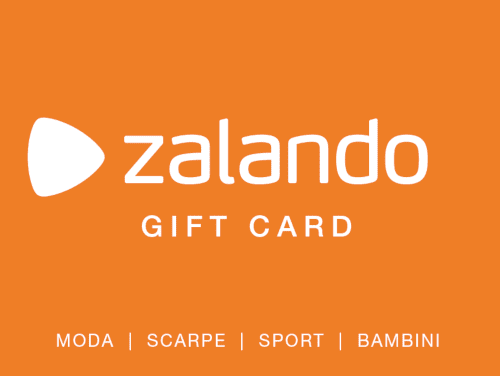 Finally, fashionistas will adore some Zalando credit through a gift card. Zalando is like the German Amazon for clothing, shoes, and accessories. With tons of brands and styles, they're sure to do some damage with Zalando credit! 
Let them refresh their German wardrobe with trendy European styles courtesy of your thoughtful gift card. Zalando ships quickly so that they can rock their new looks ASAP.
Frequently Asked Questions About Gift Cards In Germany
1. Where Can I Buy Gift Cards In Germany?
Most major gift cards like Amazon and Apple can be purchased online and delivered digitally or physically within Germany. Larger supermarkets like REWE and department stores also sell a variety of gift cards on location.
2. Where Can I Buy German Gift Cards In Nigeria?
If you're in Nigeria and looking to buy German gift cards, Cardtonic is your go-to platform. Cardtonic offers a secure and convenient way to purchase German gift cards online. 
3. Can Steam Gift Cards Be Used In Germany?
Yes, Steam gift cards can be redeemed on Steam accounts set to Germany. The funds work across the Steam platform regardless of country. Just choose a card in a Euro denomination. 
4. Where Can I Sell My German Gift Card For Naira?
When it comes to selling your German gift cards for Naira, Cardtonic is the trusted platform to turn to. Cardtonic offers a seamless process for exchanging your German gift cards for Naira.
5. Is Visa Gift Card Available In Germany?
Yes, Visa Gift Cards are available in Germany. You can buy a Visa Gift Card online from various platforms, such as Cardtonic.
Conclusion
From Amazon to Zalando, Germany boasts tons of popular gift cards for locals and visitors alike. Whether shopping online or in stores, these branded gift cards offer convenience and flexibility. Now you can easily gift experiences, entertainment, and shopping for anyone spending time in Deutschland.
Just be sure to select Euro denominations and EU delivery where applicable. With this list of top German gift card picks, you're guaranteed to give a thoughtful gift they'll actually use and enjoy while immersed in German culture. 
The next time you need to send a gift abroad, take the guesswork out of it with a top German gift card. Your recipient is sure to appreciate the prepaid credit to enjoy their German adventure. And you'll feel great knowing your gift allows them to fully experience the best of Germany through fashion, gaming, streaming, and more!