Sweden is such a beautiful country, with its gorgeous landscapes and historic cities. But finding the perfect gift card there can be tricky, trust me. As someone who regularly mails gifts to my international friends, I've learned the hard way you can't just pick any old card when gifting to Sweden. After plenty of trial and error over the years, I carefully compiled this list of Sweden's top 7 most popular gift cards.
Whether you need a foolproof present for your Swedish buddy or a nice treat for a student, these excellent picks always hit the sweet spot. With fantastic homegrown retailers like IKEA and Åhléns, awesome entertainment subscriptions like Netflix, and the convenience of Amazon, these gift cards have something for every type of friend.
So next time you need to gift someone in Sweden, choose one from this list of top Swedish gift card picks.
7 Most Popular Swedish Gift Cards In 2023
Looking for foolproof gift cards to give to friends and family in Sweden? You can't go wrong with these top picks: Åhléns, Netflix, Amazon, Bokus Play, Ticketmaster, IKEA and Zalando. These beloved Swedish brands offer versatile gift cards guaranteed to spark joy for anyone on your list.
1. Åhléns Gift Card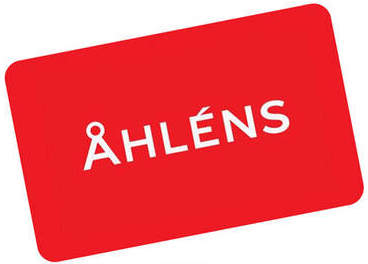 No gift card list for Sweden would be complete without the beloved department store Åhléns. This retailer has been a staple across Sweden since 1899, offering everything from fashion and beauty to homewares and food.
An Åhléns gift card allows your Swedish friends to pick out just what they want, from clothes and shoes to linens and kitchen gadgets. It's the perfect versatile gift, suitable for both necessities and indulgences.
Plus, Åhléns has locations in all the major cities, so it's convenient for Swedes everywhere to pop in and use the credit.
2. Netflix Gift Card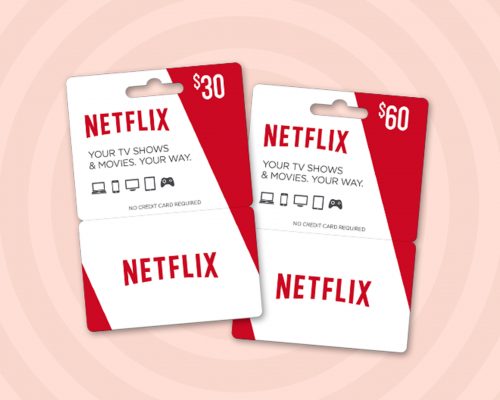 In the digital age, a popular gift card choice for anyone is streaming entertainment. And a Netflix gift card is sure to delight your movie and TV-loving Swedish friends.
Netflix is big in Sweden, with hits like crime drama Snabba Cash and reality show Selling Sunset reaching the top 10 lists.
With a Netflix gift card, your friends in Sweden can cosy up with a blanket and steaming mug of glögg to watch their favourite shows. It's an easy way to brighten someone's day with a card that keeps on giving entertainment and joy.
3. Amazon Gift Cards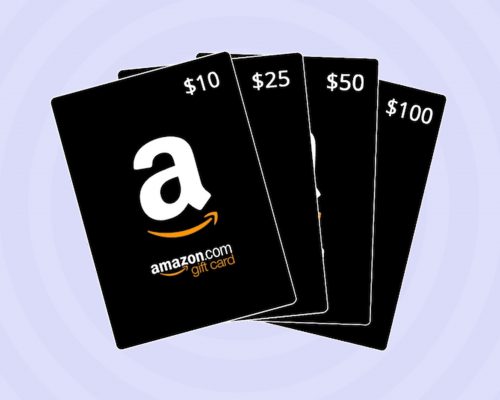 For online shoppers, Amazon gift cards are a handy present that's sure to get used. Amazon offers a wide range of products that ship quickly and easily to Swedish addresses.
From books to tech gadgets to home goods, an Amazon gift card allows your Sweden-based friends to conveniently browse and select items they'll really use.
Especially helpful for friends in rural areas, Amazon ships all across Sweden so that they can access products not available locally.
With the gift of Amazon credit, you give them the freedom to choose what they want and need. And who doesn't appreciate convenience?
4. Bokus Play Gift Card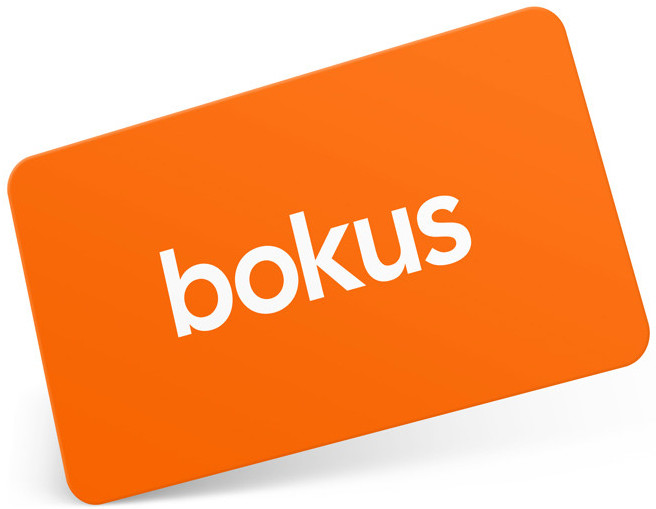 For the bookworms in your life, a Bokus Play gift card is the perfect literary gift. Bokus is Sweden's largest online bookstore, with an enormous catalogue of fiction, non-fiction, children's, audiobooks, and more.
A Bokus Play card allows your Swedish friends to download and enjoy new releases, bestsellers, and literary classics directly to their e-reader or device.
Whether their taste runs toward crime thrillers, Nordic romance, or the latest Swedish celeb memoir, they can use the credit to get reading fast.
Reading is a pleasure that crosses borders, and a Bokus card makes books accessible to every bibliophile in Sweden. It's truly the gift that keeps on giving!
5. Ticketmaster Gift Card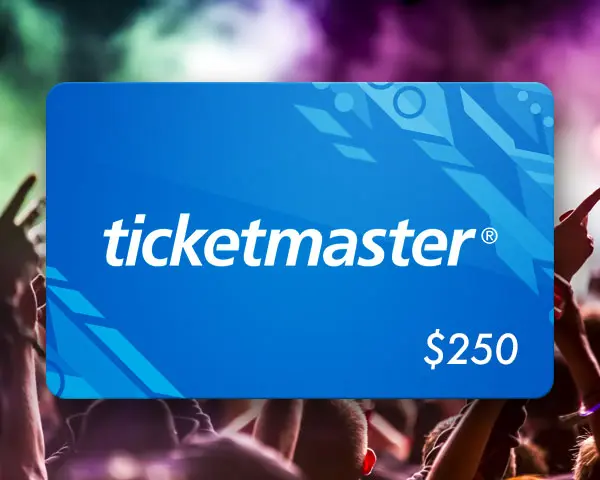 For the culture lover looking for entertainment, a Ticketmaster gift card is a popular choice. Ticketmaster sells tickets to concerts, theatre performances, sporting events, and more all across Sweden.
With a Ticketmaster gift card, your Swedish friends can browse upcoming events and get tickets to see their favourite music acts, theatrical shows, comedians, festivals, and sports teams. It allows them to easily access fun live experiences.
From a concert under the stars at Dalhalla to a hockey matchup between rivals, a Ticketmaster card provides an opportunity to experience Swedish culture. It's a great gift for music, theatre, comedy and sports fans alike!
6. IKEA Gift Card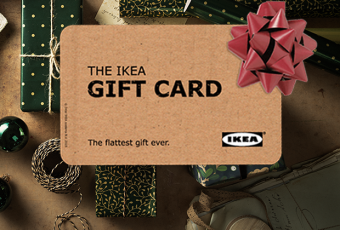 No gift card list would be complete without the iconic IKEA. IKEA gift cards allow friends in Sweden to shop for affordable, trendy home furnishings, goods and accessories.
From organizational items like storage to decor like houseplants, an IKEA card gives flexibility to enhance their space however they choose.
We all need items to refresh our space, and an IKEA card lets friends shop for fun, functional pieces that express their personal style. It's a thoughtful and useful gift for anyone moving into a new place or looking to spruce things up!
7. Zalando Gift Card
No wardrobe is complete without some retail therapy now and then. That's why a Zalando gift card is a popular choice for fashion lovers in Sweden.
Zalando is a leading European online fashion retailer selling men's and women's clothing, shoes and accessories. With a Zalando gift card, your Swedish friends can refresh their closets by conveniently browsing and buying items they love.
Whether they love streetwear, minimalist chic or making a statement, a Zalando card lets them find the perfect piece. It's a great gift for the stylish set who appreciates staying on trend!
Frequently Asked Questions About Gift Cards In Sweden
1. Does Sweden Have Steam Gift Cards?
Yes, Steam gift cards are available at many supermarkets, convenience stores, game shops and online retailers in Sweden.
2. Where Can I Buy Gift Cards In Sweden?
Gift cards can be purchased at grocery stores, convenience shops, malls and online in Sweden. Top retailers like Åhléns, Clas Ohlson, Webhallen and others also sell a variety of gift cards onsite and online.
3. Where Can I Buy Sweden Gift Cards Online?
Many top Swedish retailers sell e-gift cards directly through their websites. Additionally, you can easily buy Swedish gift cards online through Cardtonic.
4. How Can I Convert Sweden Gift Cards To Naira?
The easiest way to get cash for unused Swedish gift cards is to sell the card on gift card exchange platforms like Cardtonic. At Cardtonic, you can conveniently sell your unwanted Swedish gift cards for cash.
5. Does Sweden Have iTunes Gift Cards?
Yes, Apple & iTunes gift cards are readily available at select supermarkets, electronics stores, and online retailers in Sweden.
Conclusion
Gift giving made easy. With this list of Sweden's top 7 most common gift cards, you now have foolproof options for any occasion.
Whether you need a flexible gift card for Åhléns department store, an entertainment subscription to Netflix, or a hot e-book from Bokus Play, these picks check all the boxes. Give the fun of live events with a Ticketmaster card, home goods and style from IKEA, or on-trend fashion items with Zalando.
With beloved brands that make gifting convenient, you can be confident your Swedish friends and family will appreciate these gift cards. No more worrying about finding the perfect present.