Ladies, be honest – how many times have you struggled to buy gifts for your boyfriend or fiance? I know those singlets and mugs seemed like a good idea. But as much as he pretended to like that custom singlet, deep down, we know…it's time to switch it up! This year, get your man something he'll really enjoy: a gift card for your boyfriend!
For real, gift cards are perfect when you got no clue what to get your boo. Let him pick out his own awesome present with a gift card to his favourite spots. No more wasting your hard-earned cash on random junk he won't even use!
In this article, I'm recommending 11 awesome gift card ideas your guy will appreciate. We're talking gaming, fashion, food, tech – anything he's into, I got you covered. I'm pulling from experience getting gifts for my own man to suggest gift cards any guy would love.
Top 11 Gift Cards For Your Boyfriend
There's no doubt Amazon, Apple, Barnes & Noble, Netflix, Nike, PlayStation, Razer Gold, Starbucks, Steam, Uber, and Xbox gift cards are the perfect gifts for your guy. Let me break it down for you:
1. Amazon Gift Cards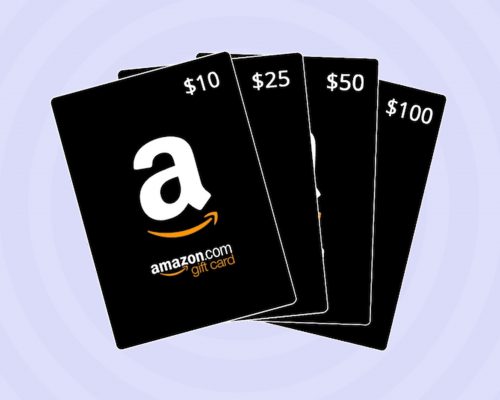 If you want to give your man a card with endless options, an Amazon gift card comes close! With Amazon's wild selection, he can buy something useful, fun, or practical. There's literally nothing you can't find on Amazon, so it gives your man the flexibility to choose a gift that's tailored to his interests.
2. Apple App Store & iTunes Gift Cards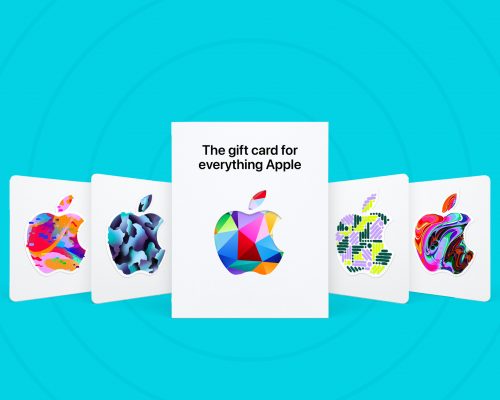 If your boyfriend loves his iPhone or iPad, an Apple App Store & iTunes gift card is a fantastic gift idea. With this gift card, your boyfriend can use the funds towards apps, music, movies, and more for his Apple devices.
The wide range of entertainment and service options in the App Store and iTunes Store means he can pick out new apps, games, music, and more based on his personal interests. 
Another great thing about these gift cards is that the balance works seamlessly across the App Store, iTunes Store, Apple Books, Apple Music, and other Apple services, making it very versatile. 
3. Barnes & Noble Gift Cards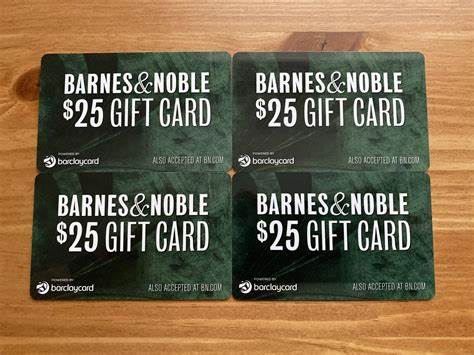 For the bookworm boyfriend, a Barnes & Noble gift card makes a thoughtful gift idea. With a Barnes & Noble gift card, your boyfriend can browse and shop the vast selection of books, magazines, movies, music, and more at Barnes & Noble stores or online. 
Whether your boyfriend is into fiction, nonfiction, graphic novels, or something else, he can use the gift card to get reading materials tailored to his literary tastes.
4. Netflix Gift Cards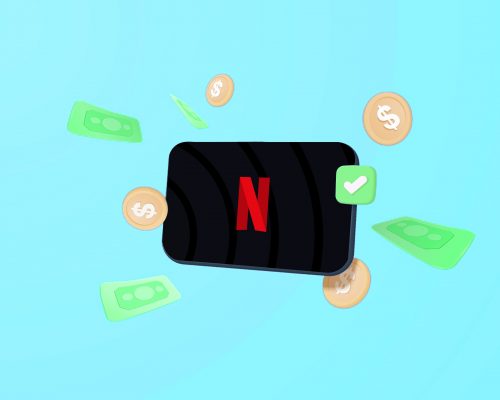 What boyfriend wouldn't love the gift of Netflix? A Netflix gift card allows your boyfriend to stream all the movies, TV shows, documentaries, and more that he could ask for. 
With a Netflix gift subscription paid for by you, your boyfriend can enjoy endless on-demand entertainment personalized to his tastes right from his living room or mobile device. He'll have access to Netflix's massive library of streaming content spanning every genre imaginable. 
5. Nike Gift Cards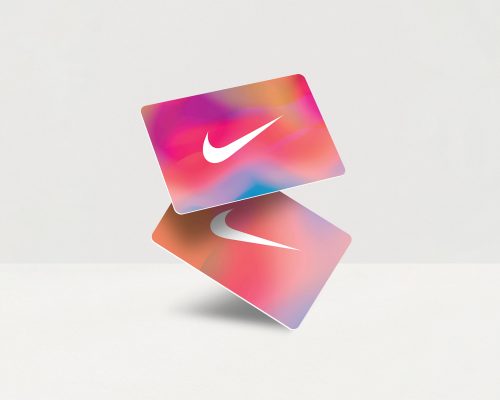 If your man is into fashion or fitness, a Nike gift card is great! He can shop Nike's huge selection of athletic apparel, sneakers, sports gear – all the good stuff.
Whether he needs new running shoes, fresh workout clothes, or equipment, a Nike card has him covered. The best part is Nike gift cards never expire, so he can use the credit whenever he wants in the future too.
6. PlayStation Gift Cards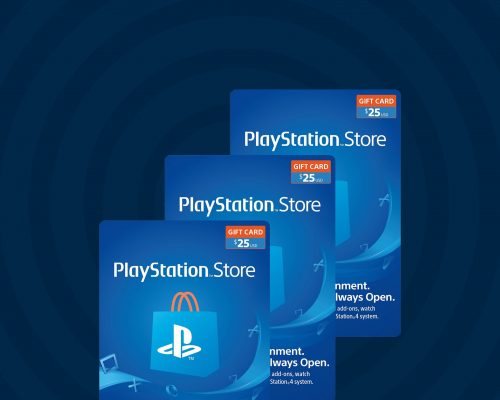 What better gift for a gaming boyfriend than adding funds to his PlayStation account? With a PlayStation gift card, your boyfriend can shop the PlayStation Store for the latest games, add-ons, movies, and more. 
He can use the gift card balance towards any digital purchases and subscriptions on the PlayStation Store. So you're giving him the flexibility to get the exact games, downloads, and extras he's interested in.
7. Razer Gold Gift Cards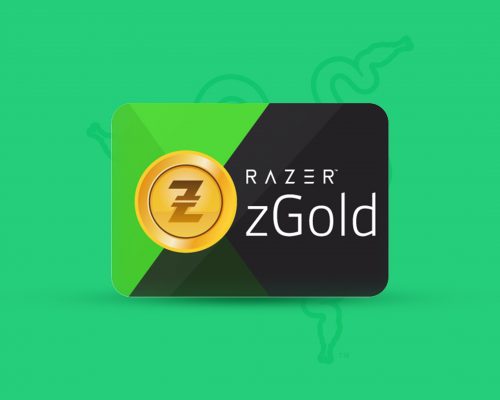 For the boyfriend who loves gaming, a Razer Gold gift card makes a great gift idea. Razer Gold is a virtual credit system that works across thousands of games, subscriptions, and services.
With a Razer Gold gift card, your boyfriend can use the credit to purchase in-game items, upgrades, character skins, and more for all his favourite games. He can also use Razer Gold towards Xbox and PlayStation credit.
8. Starbucks Gift Cards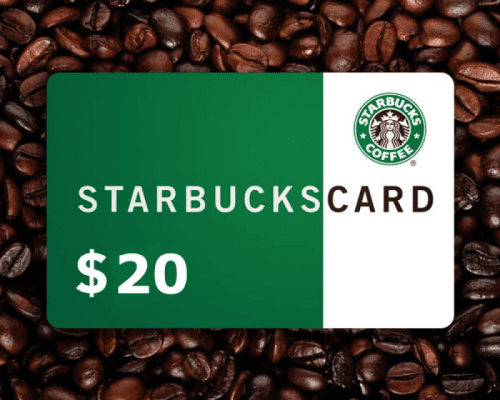 What boyfriend wouldn't appreciate the gift of Starbucks? If your boyfriend is a coffee lover, a Starbucks gift card is an amazing gift idea for him.
With a Starbucks gift card, your boyfriend can stop by Starbucks to fuel up on his favourite coffee drinks, tasty snacks, breakfast items, and more. Even better, Starbucks has an extensive mobile app that's seamlessly integrated with gift card balances for an easy grab-and-go experience.
9. Steam Gift Cards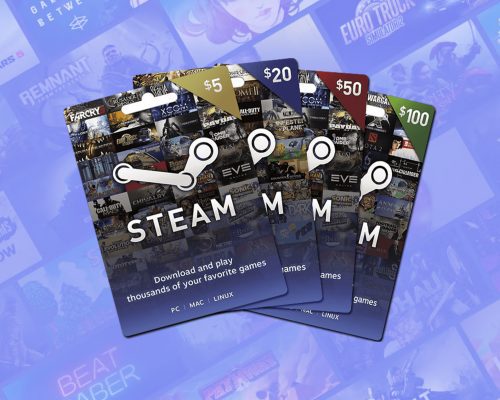 For the PC gaming boyfriend, Steam gift cards are ideal. He can shop the huge digital Steam game store for titles across all genres. Whether he's into RPGs, action, strategy, or whatever, a Steam card lets him pick new games tailored to his tastes. He can also use the funds for downloadable content and in-game purchases.
10. Uber Gift Cards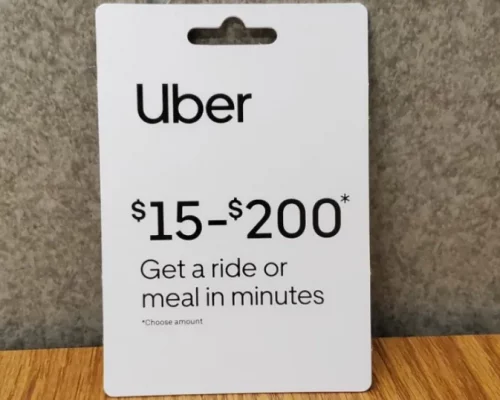 Make your boyfriend's travels easier with the gift of Uber rides! With Uber gift card credit funded by you, your boyfriend can get around town conveniently on your dime! He'll appreciate the ease of just booking an Uber via the app and having the ride subtracted from his gift card balance.
Uber gift cards can be loaded with any amount between $15 and $200, so you can customize it based on your budget and his transportation needs.
11. Xbox Gift Cards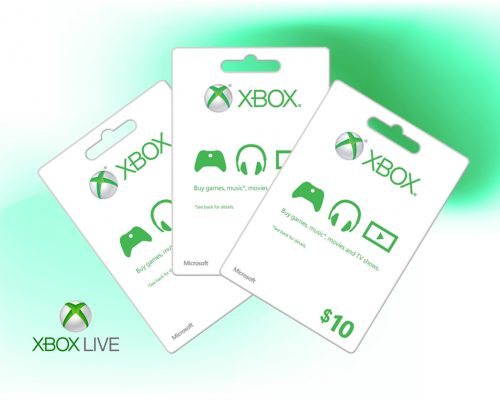 Any boyfriend who loves gaming on his Xbox will appreciate an Xbox gift card to fuel his hobby! With an Xbox gift card funded by you, your boyfriend can shop the Xbox online store for the latest games, expansions, memberships, movie rentals, and more tailored to his interests.
The gift card credit can also be applied to Roblox, Halo Infinite, Fortnite, and other popular Xbox games to unlock upgrades and customizations.
Frequently Asked Questions About Gift Cards For Your Boyfriend
1. What Can I Give My Boyfriend For His Birthday In Nigeria?
Gift cards make great birthday gifts for boyfriends in Nigeria! Consider his interests – gaming gift cards, fashion/sports cards, coffee shop cards, entertainment subscriptions, and Visa cards are all options he'll appreciate. Choose an amount that suits your budget.
2. Where Can I Buy A Gift Card For My Boyfriend?
You can buy a gift card for your man on Cardtonic. The platform offers a wide range of gift cards that your fiance or boyfriend might like, and it's a convenient place to get them.
3. Can I Personalize A Gift Card To Make It More Special?
Yes, you can personalize a gift card to make it more special by adding a personalized message or choosing a design that reflects the recipient's interests and preferences.
4. Are Digital Gift Cards A Good Option For A Last-Minute Gift?
Absolutely! Platforms like Cardtonic offer instant eGift cards you can purchase online and have delivered to his email right away. They're perfect last-minute gifts for boyfriends when you're short on time.
5. Can I Buy My Husband A Gift Card On His Birthday?
Absolutely! Buying your husband a gift card on his birthday is a fantastic idea. It allows him to choose something he truly desires, ensuring that he gets a gift he'll appreciate.
6. What's The Best Gift For My Fiancé When I'm Not Sure What He Wants?
A gift card for your fiancé is an excellent choice. It lets him pick out exactly what he desires, ensuring your present is a perfect fit for his tastes.
Conclusion
Buying gifts for boyfriends or fiance can be really stressful! But gift cards make it easy. With so many options available, including Amazon, Apple, Barnes & Noble, Netflix, Nike, PlayStation, Razer Gold, Starbucks, Steam, Uber, and Xbox gift cards, you can find the perfect way to show your man you care.
Gift cards give your guy flexibility and choice to pick something he'll genuinely like and use based on his interests. No more boring gifts just for the sake of gifting.
This guide covered gift cards for any fiance, boyfriend or even husband – gaming, fashion, food, tech, and more. Now you can feel confident you'll impress your man and make him feel appreciated.